The Field Guide to Evil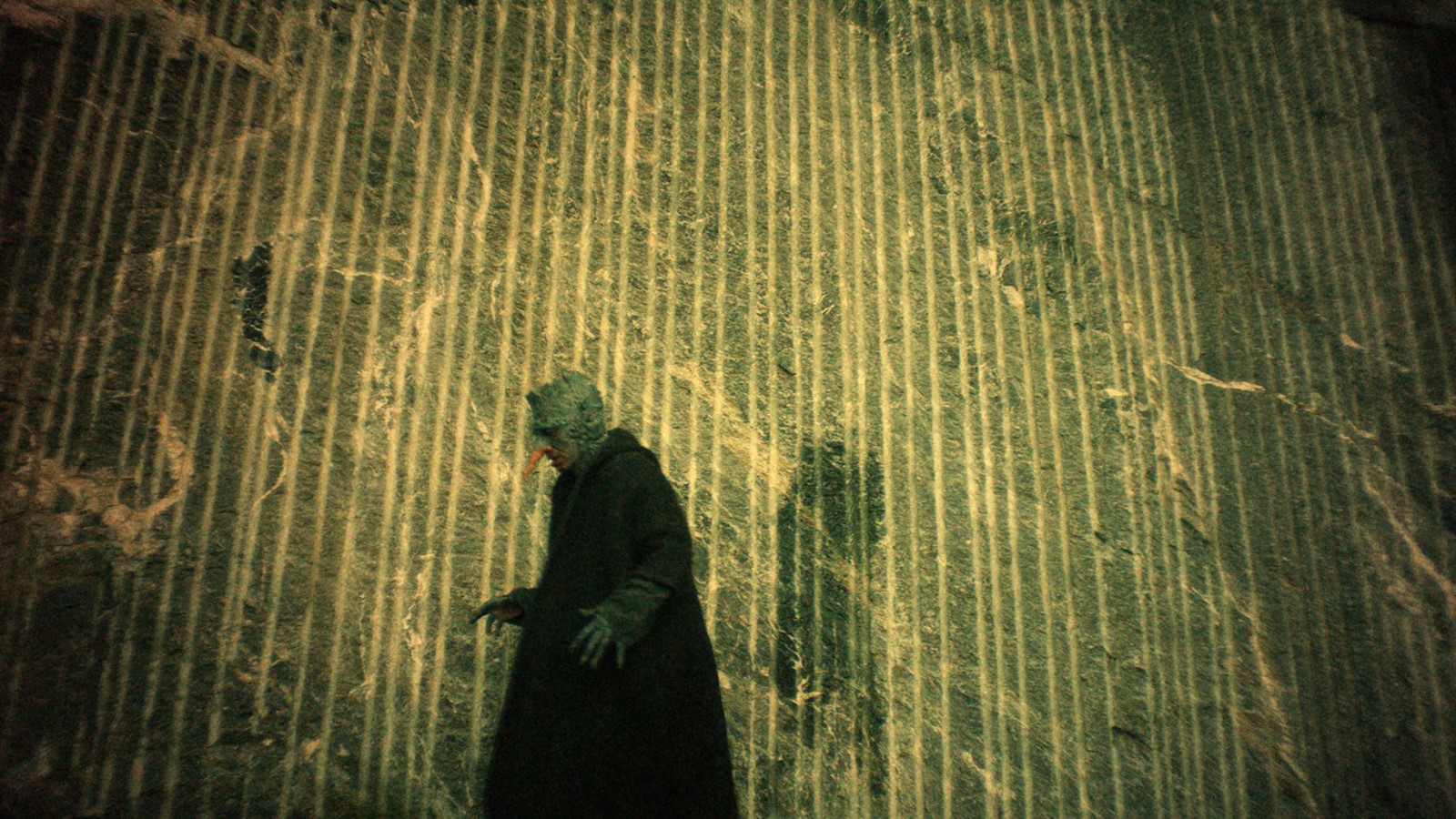 Austria | 2018 | 117 minutes | Veronika Franz, Severin Fiala, Peter Strickland, Agnieszka Smoczynska, Katrin Gebbe, Can Evrenol, Calvin Reeder, Ashim Ahluwalia, Yannis Veslemes
From the producers of The ABCs of Death comes a new horror anthology based on dark folk tales from around the world and featuring eight nightmarish new stories from the directors of Goodnight Mommy, The Duke of Burgundy, The Lure, and more.
"Field Guide to Evil is a fun and fascinating exploration of the universal nature of fear, directed by eight of the world's foremost young genre talents." J Hurtado - Screen Anarchy
From the producers of the cult horror anthology series The ABCs of Death comes a phantasmagorical exploration of myths, lore, and folktales featuring nine of the most talented international filmmakers working in genre film today. Revealing the stories created to explain mankind's darkest fears, The Field Guide to Evil tasked each talented director with revealing a folktale that has captivated and frightened their homeland and interpreting it in their own unique style. Representing Austria are Veronika Franz and Severin Fiala (SIFF 2015's Goodnight Mommy), who tell of an ancient demon that punishes those who engage in the cardinal sin of forbidden love. Agnieszka Smoczynska (SIFF 2016's The Lure) presents Poland's "The Kindler and the Virgin," grotesquely illustrating a man's quest for power, while Calvin Reeder (The Rambler) reveals America's cannibalistic humanoids known as "Melonheads." India's Ashim Ahluwalia (Miss Lovely) takes a black-and-white journey inside a palace of horrors, while British-born, Hungary-based Peter Strickland (The Duke of Burgundy) tells a fetishistic story of lust and envy in the style of a silent film made using 1960s Kodachrome film stock. Finally, there are twisted tales from the depths of Hell that feature a Christmas goblin from Greece's Yannis Veslemes, a mouse demon from Germany's Katrin Gebbe, and a devilish goat from Turkey's Can Evrenol.

Director Biography
Veronika Franz is a writer and director born in Vienna, Austria in 1965. Her first feature film, Goodnight Mommy (SIFF 2015), alongside Field Guide to Evil partner Severin Fiala, catapulted the duo into creators to watch status in the horror scene.
While studying film in Austria, Severin Fiala would babysit creative partner Veronika Franz's children with VHS rentals as payment. Because of their long history and mutual taste in film, they became an unstoppable pair and Fiala developed a practiced eye for elements that unsettle audiences.
Peter Strickland was born in 1973 to two school teachers in Berkshire, England. A member of Progress Theater in his youth, he had a great deal of experience with director before releasing his first feature in 2006, which was filmed over just 17 days in Romania.
Agnieszka Smoczynska (SIFF 2016's breakout hit The Lure) was raised with all of the elements to become an ingenious mind in thriller filmography. She often draws on her own childhood experiences of Communist-era Poland and her love of the bleak fairy tales of Hans Christian Andersen.
German director Katrin Gebbe began her career in filmmaking with her first experimental pieces while she was a student of liberal arts and communications at the Academy of Visual Arts. She enjoys collaborative work and her interest lies in horror and supernatural films that explore philosophical themes.
Can Evrenol was raised on his parent's passion for dark Renaissance art and film. As a filmmaker, he draws on his childhood memories while also incorporating elements of modern and pop art and fairy tales.
Calvin Reeder was born in Portland but raised locally in Seattle, WA and got his start in filmography shooting 16mm films in high school while working as a construction worker. After dropping out of the Seattle Film Institute, he has gone on to direct many feature and short films and become a festival favorite-including SIFF 2016's unforgettably weird short film The Procedure.
Ashim Ahluwalia is considered part of the new generation of Indian directors that deliberately avoids using Hindu actors in order to avoid the Bollywood sphere. He is known for his unconventional style that experiment is combining elements of fiction and documentary films.
Greek director and composer Yannis Veslemes directed his first feature Norway in 2014, which defined his style as eclectic with dramatic styling.

Sponsored by Scarecrow Video, Full Tilt Ice Cream
Director:

Veronika Franz, Severin Fiala, Peter Strickland, Agnieszka Smoczynska, Katrin Gebbe, Can Evrenol, Calvin Reeder, Ashim Ahluwalia, Yannis Veslemes

Principal Cast:

Sarah Navratil, Birgit Minichmayr, Jilon VanOver, Lili Epply, Claude Duhamel

Premiere Status:

Seattle

Country:

Austria, Germany, Greece

Year:

2018

Running Time:

117 minutes

Producer:

Tim League, Ant Timpson

Screenplay:

Calvin Reeder

Cinematographers:

Meryem Yavuz, Kuba Kijowski, Mark Gyori

Editors:

Jaroslaw Kaminski, Matyas Fekete

Music:

Jeremy Barnes, Nicholas Brawley, Stefan Will

Website:

Official Film Website

Language:

English, Greek, Dutch, Indian, Austrian, Polish, Turkish

Has Subtitles:

Yes

Format:

DCP

US Distributor:

Fantastic Fest

International Sales:

CAA