It Will Be Chaos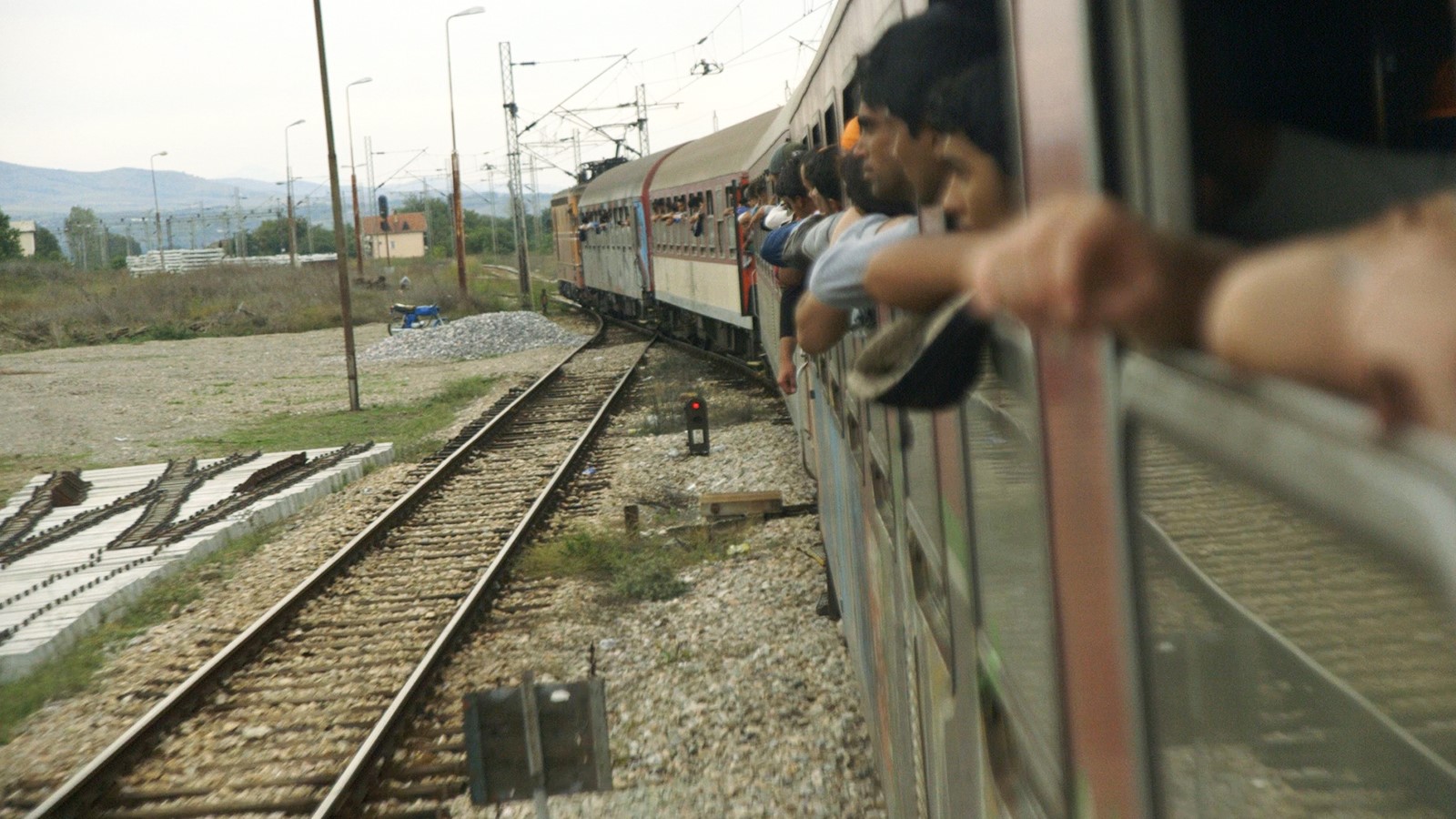 Following two refugee groups from Eritrea and Syria on their tumultuous journey through the Mediterranean towards asylum, this harrowing documentary captures the human cost and drastic decisions coming with the refugee crisis, emphasizing the need for outside action.
On Rome's Via Collatina, the husk of a disused government building stands precariously, threatening to collapse at any moment on Eritrean refugee Aregai Mehari and his aunt. But Aregai only feels relief staying here; he can go by his own name instead of a number on his wrist, no longer sharing three mattresses with eight others at a detention center. Here is but a fleeting stop in one of the harrowing refugee journeys depicted in It Will Be Chaos, following from start to finish the migrations of Aregai and his cousins from Eritrea, and of the Orfahli family from Syria. These refugees find themselves locked in constant zero-sum dilemma, forced each day to forgo a different basic necessity so they can continue their path to asylum. Making matters worse, they find this thinking mirrored in the Italian locals who are left to cope with the tremendous influx of newcomers to their already perilous economic situation. Slated to air on HBO on World Refugee Day in June, It Will Be Chaos goes beyond statistics to illustrate the impossible decisions people and communities face daily with the ongoing Mediterranean refugee crisis, underscoring the imperative—increasingly less considered with the rise of right-wing populism—for unified international efforts to mitigate this tragedy.

Director Biography
A passionate filmmaker with a Law degree, Lorena Luciano tells unforgettable stories from a ground-level angle, directing films that speak to audiences that are starkly different. Her films focus on social justice, the human rights, the environment, as well as on the arts, and she is the recipient of several prestigious artist grants from the MacArthur Foundation, the New York State Council on the Arts et al. Her documentaries, winners of numerous awards, have been screened and distributed internationally. As a freelancer producer/editor she works on short and long formats, on TV series and branded content. She lives in New York with her two children and her husband and film partner Filippo Piscopo.
As a director, producer, and cinematographer, Filippo Piscopo intersects his true passion for storytelling with impactful camerawork. Inspired by content that resonates with diverse audiences, Filippo has crafted engaging stories with universal implications that were featured at international film events such as the Venice Film Festival, the IDFA's Central Pitch, and the IFP Market's Spotlight on Documentaries. Granted the Social Justice Award by Amy Goodman, Filippo's distinguished documentary work, often in collaboration with his wife and film partner Lorena Luciano, has opened to good reviews by mainstream media such as Variety and the New York Times and has been distributed internationally.

Sponsored by Center for West European Studies at UW
Director:

Lorena Luciano, Filippo Piscopo

Premiere Status:

World

Country:

USA

Year:

2018

Running Time:

94 minutes

Producer:

Lorena Luciano, Filippo Piscopo

Screenplay:

Lorena Luciano, Filippo Piscopo

Cinematographers:

Filippo Piscopo

Editors:

Lorena Luciano

Music:

Andrew Byrne, Matthew Rohde

Website:

Official Film Website

Filmography:

Luciano/Piscopo: Coal Rush (2012); Urbanscapes (2006); Dario Fo and Franca Rame: A Nobel for Two (1998)

Language:

Italian, Tigrinya, Arabic, English

Format:

DCP

US Distributor:

HBO Documentary Films

International Sales:

HBO Enterprises