The Miseducation of Cameron Post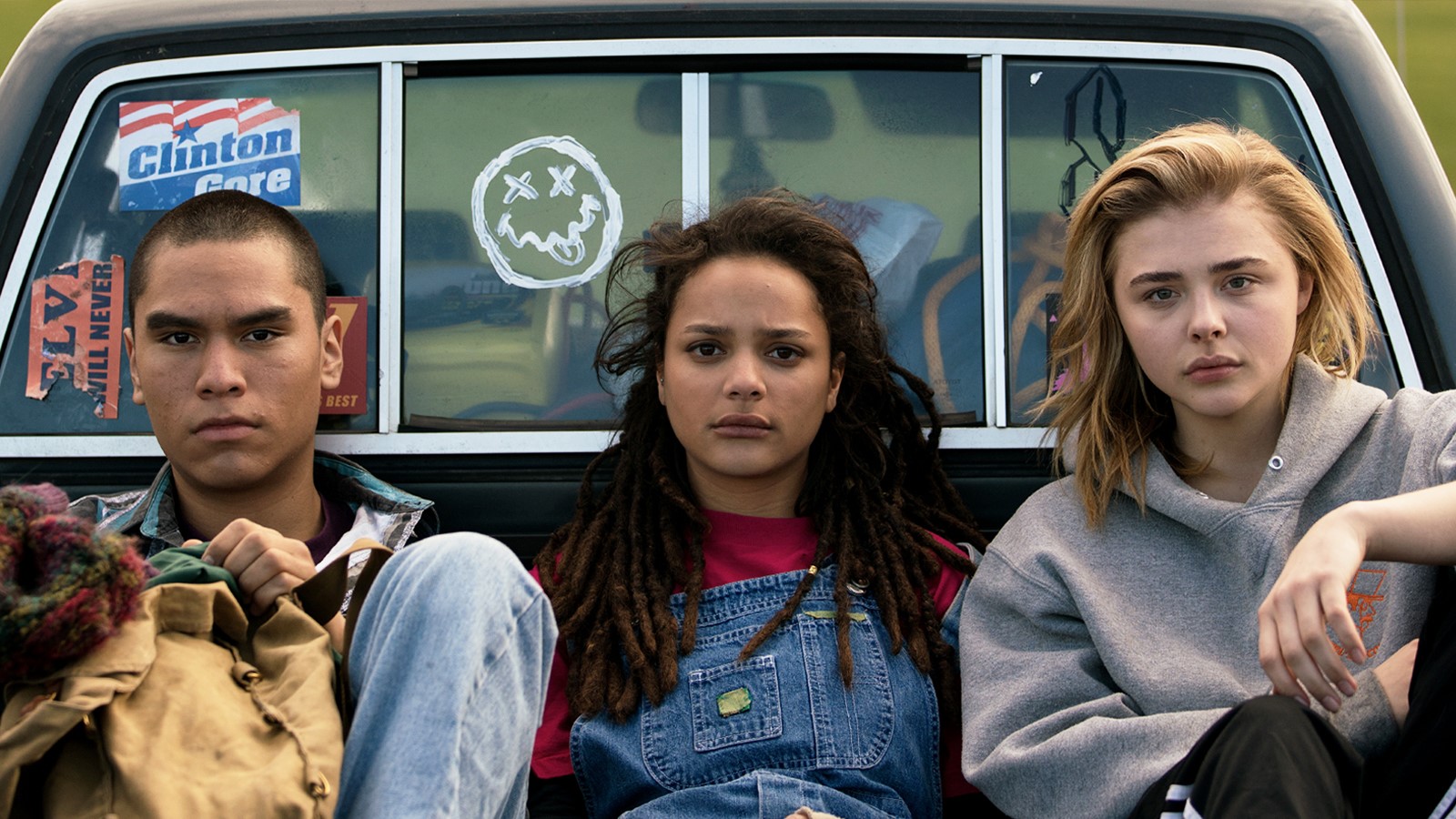 Chloë Grace Moretz stars in Desiree Akhavan's poignant indie drama about three gay teens who meet at a dubious conversion therapy camp in the 1990s, where they refuse to "pray the gay away" and instead accept themselves for who they are. Winner of the Grand Jury Prize at the Sundance Film Festival.
Winner of the Grand Jury Prize at the 2018 Sundance Film Festival, Desiree Akhavan's second feature may take place in the recent past, but its relevance is all too real. It's 1993, and Cameron (Chloë Grace Moretz, Kick-Ass) is in trouble—discovered having sex with her girlfriend in the back of a car outside of her homecoming dance, she's now the newest "disciple" at God's Promise, a gay conversion camp in upstate New York. "There's no such thing as homosexuality," program director Dr. Lydia Marsh (Jennifer Ehle, "Pride and Prejudice") intones during one of Cameron's first therapy sessions, "only the same struggle with sin we all face." Cameron does her best to dodge such religion-based lessons—plus hokey spiritual sing-alongs courtesy of Reverend Rick (Tony winner John Gallagher, Jr., "The Newsroom")—and finds solace in her fellow disciples: rebellious Jane (Sasha Lane, American Honey); Minnesota Vikings-obsessed Erin (Tony nominee Emily Skeggs, "Fun Home"); "Native-American David Bowie" Adam (Forrest Goodluck, The Revenant); and good-hearted Mark (Owen Campbell, Super Dark Times). But nothing good comes out of programming people to hate themselves, and soon the disciples start acting out in ways both triumphant and destructive. Adapted from the novel by Emily M. Danforth, The Miseducation of Cameron Post is a film both charming and disturbing, a clear-eyed look at the effects of this controversial, horrific pseudo-psychological practice.
Director Biography
Daughter of immigrant parents following the Iranian Revolution 1979, Desiree Akhavan credits television and film for her assimilation to American culture as a child. She grew up in New York and studied film and theater at Smith College as well as the Tisch School of the Arts. As a trained actress, she often appears in her own work and is a current resident of London, England.
Sponsored by Thomas Zimmerman, The Stranger
Director:

Desiree Akhavan

Principal Cast:

Chloë Grace Moretz, Sasha Lane, Forrest Goodluck, John Gallagher Jr, Jennifer Ehle, Emily Skeggs, Owen Campbell

Premiere Status:

Seattle

Country:

USA

Year:

2018

Running Time:

90

Producer:

Michael B. Clark, Cecilia Frugiuele, Alex Turtletaub, Jonathan Montepare

Screenplay:

Desiree Akhavan, Cecilia Frugiuele

Cinematographers:

Ashley Connor

Editors:

Sara Shaw

Music:

Julian Wass

Language:

English

Format:

DCP

US Distributor:

FilmRise

International Sales:

Elle Driver