Athanor – The Alchemical Furnace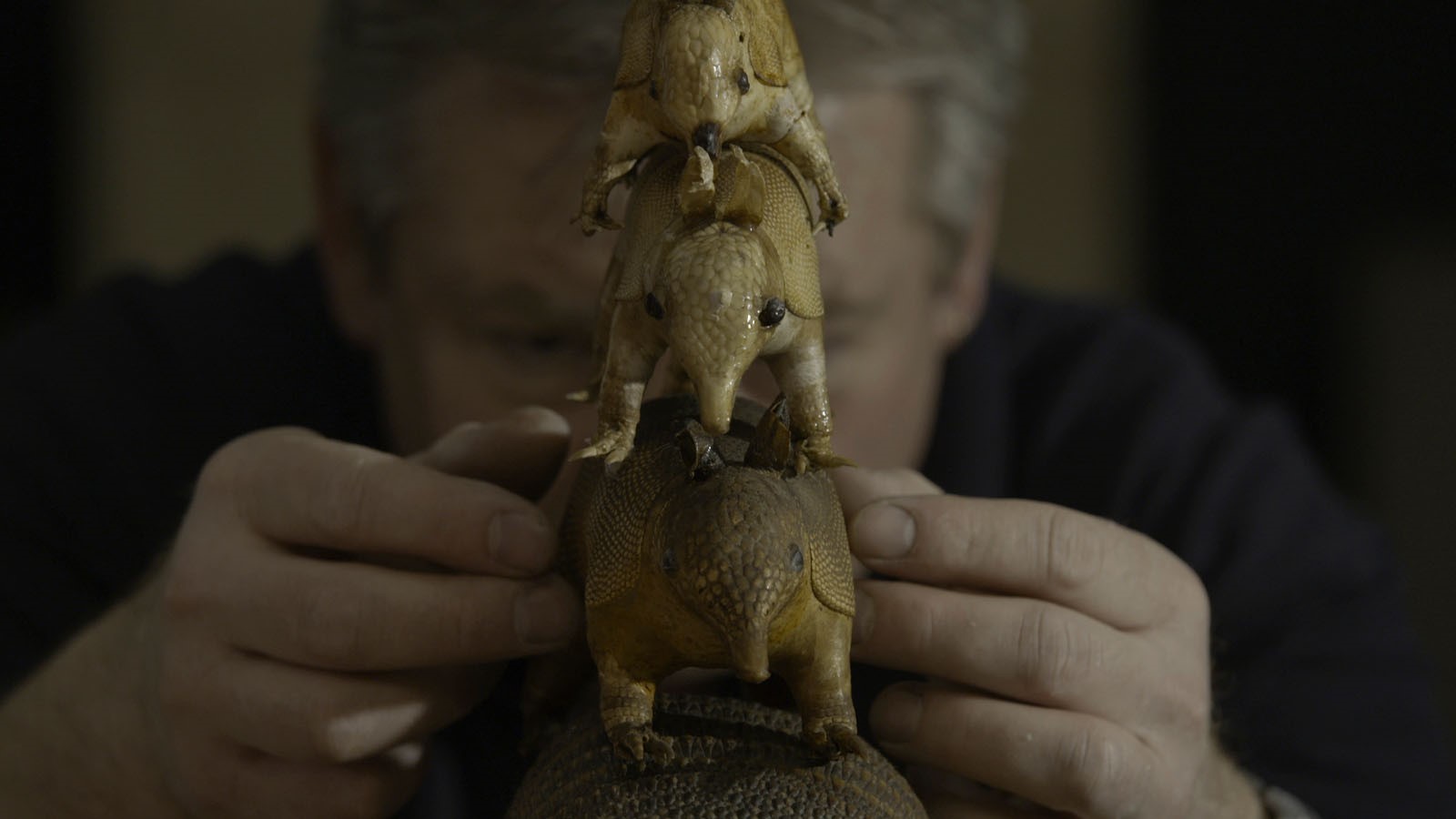 April 8 - 18, 2021
A candid account of surrealist filmmaker/animator Jan Švankmajer, now 85 years-old and retired, as he reflects on his influential career, artistic philosophies, and 40-year relationship with his late wife and creative partner Eva Švankmajerová.
Jan Švankmajer is a tactile animator of meat, wood, and fur who puts "animism" into his animation, which is his belief that objects that have been touched retain a memory or a "touched reality." If this were merely a retrospective of the work of the celebrated surrealist, it would be a movie worth watching. Instead, the documentary takes a different tact, more of a look at his work methods and, in so doing, it becomes a sort of masterclass about his approach to art. Now well into his 80s, he has long been reluctant to talk about himself and his career over the years, but directors Jan Dañhel and Adam Ol'ha have taken a patient and observational approach; in interviews, they compare their style of shooting him to that of a nature documentary. "Athanor" is the name of Švankmajer's production company, and it refers to an alchemist who melds opposites to create gold; in this case, the opposing forces come from him and his producer Jaromír Kallista, along with the third member of the company, his late wife Eva. What's most touching about this documentary is Švankmajer's emotional honesty when talking about everything from his continuing love of his wife to his personal obsessions and the playful inspirations that fuel his art. It's that palpable authenticity in his work and in how he talks about it that has proved him to be a master of world cinema.
Director Biography
Jan Daňhel studied editing at FAMU in Prague, where he now lectures. He is a member of the Group of Czech and Slovak Surrealists, a photographer and editor of a number of films, including Švankmajer's Insect (2018).
Adam Oľha (cameraman, documentary filmmaker and photographer) studied at the Department of Documentary Filmmaking at FAMU. He also collaborated on Švankmajer's Insect (2018) as a cameraman.
Original Language Title:

Athanot – Alchymicka pec

Director:

Adam Ol'ha, Jan Daňhel

Principal Cast:

Featuring: Jan Švankmajer

Premiere Status:

North American

Country:

Czech Republic, Slovakia

Year:

2020

Running Time:

118 minutes

Producer:

Jaromir Kallista, Zuzana Mistrikova

Screenplay:

Adam Ol'ha, Jan Daňhel

Cinematographers:

Adam Ol'ha

Editors:

Jan Daňhel

Music:

Ivo Špalj, Tobiaš Potočnu

Website:

Official Film Website

Filmography:

Debut Feature Film

Language:

Czech

Has Subtitles:

Yes

International Sales:

Athanor