Censor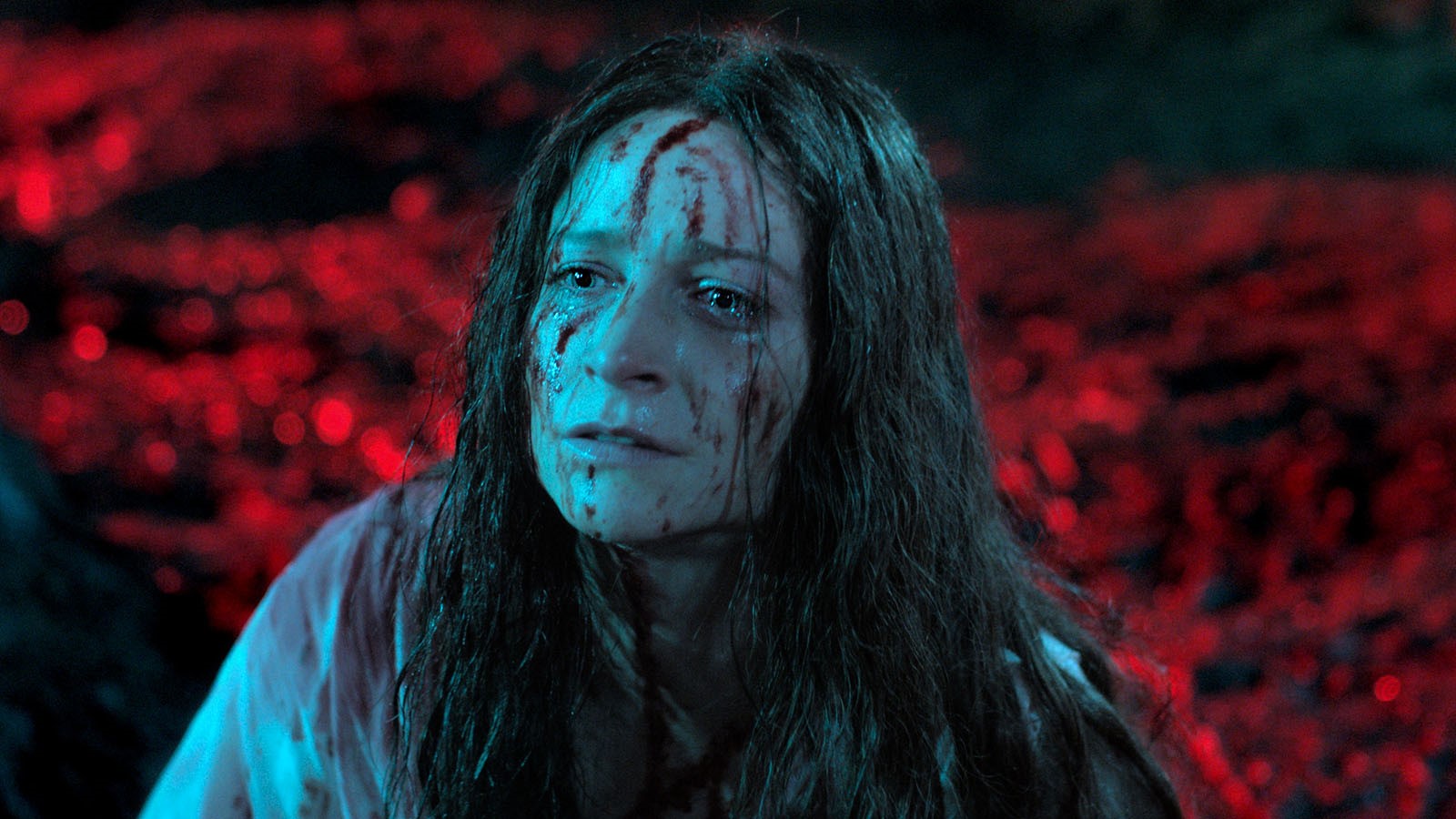 April 8 - 18, 2021
Enid, a film censor involved with the "video nasties" slate of 1980s horror films, journeys into a dark, unsettling fairytale world when she happens upon a cult film that might explain her sister's disappearance years earlier.
PRERECORDED Q&A
Screening features a prerecorded Q&A with Prano Bailey-Bond (director).
What if watching horror movies really could corrupt you? In the midst of the '80s "video nasties" moral panic, film censor Enid views films bearing such titles as Cannibal Carnage and Rat Brothel that are seeking rating certification for VHS release; in doing so, she keeps precise tallies of their cinematic carnage: the number of decapitations, how long the camera lingers on splattering viscera. Two events further compound the emotional toll of her job: tabloids blame a gruesome murder on a film she cleared for distribution; and her parents, seeking closure on their own family tragedy, seek to have Enid's long missing sister declared deceased in absentia. But when Enid is assigned to watch Don't Go Into The Church, a weird new film by cult director Frederick North, an early scene uncannily mirrors the events of her sister's disappearance. Convinced the film's mysterious producers can help her unravel this traumatic mystery, Enid embarks upon an unsettling journey into a dark, eerie fairytale world, where the imagery between film, memory, and reality blur and coalesce. In her debut feature, filmmaker Prano Bailey-Bond creates a disquieting, bloody love letter to '80s video nasties, equal parts fascinating and disturbing.
Director Biography
Prano Bailey-Bond is a Welsh director and screenwriter. Her work invokes imaginative worlds, fusing a dark vocabulary with eerie allure, revealing how beauty resides in strange places. Her debut feature, CENSOR, co-written with Anthony Fletcher, is set against the backdrop of the "video nasty" social hysteria of 1985. Starring Niamh Algar, Censor is produced by Silver Salt Films and supported by Film4, the British Film Institute and Ffilm Cymru Wales.
Director:

Prano Bailey-Bond

Principal Cast:

Niamh Algar, Nicholas Burns, Vincent Franklin, Sophia La Porta, Adrian Schiller, Michael Smiley

Premiere Status:

Seattle

Country:

United Kingdom

Year:

2021

Running Time:

84 minutes

Producer:

Helen Jones

Screenplay:

Prano Bailey-Bond, Anthony Fletcher

Cinematographers:

Annika Summerson

Editors:

Mark Towns

Music:

Emilie Levienaise-Farrouch

Website:

Official Film Website

Filmography:

Debut Feature Film

US Distributor:

Magnolia Pictures

International Sales:

Protagonist Pictures
Packaged Films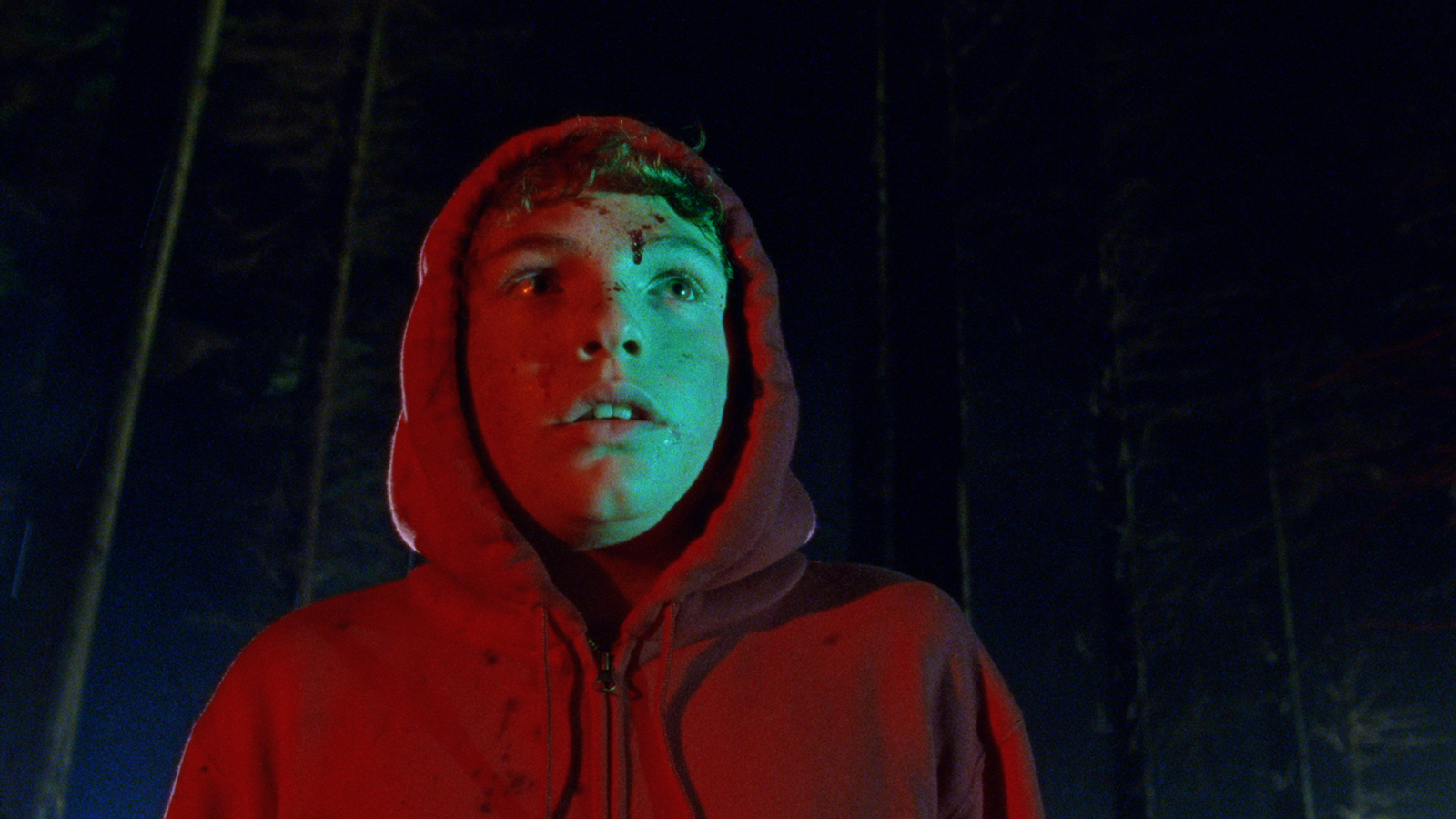 United Kingdom | 2015 | 15 min. | Prano Bailey-Bond
Twelve-year-old Doug is drawn into the lurid world of VHS horror as he explores the mysterious disappearance of his father.