Charter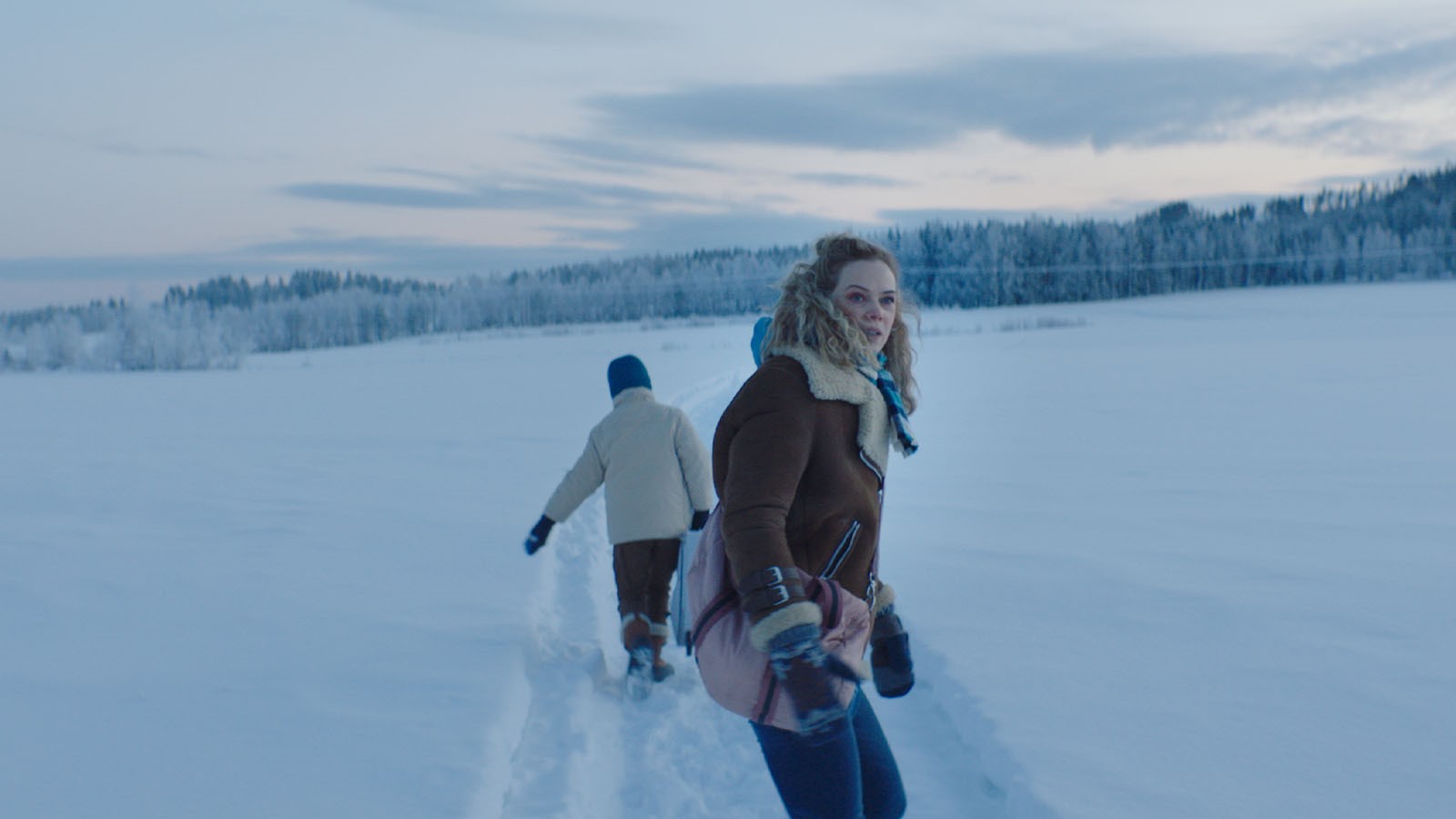 April 8 - 18, 2021
A complex and empathetic portrayal of motherhood in conflict with self-preservation, a recent divorcée kidnaps her estranged children and spirits them away to the Canary Islands. From the director of Sami Blood, SIFF 2017 Grand Jury Prize winner.
*Restricted to audiences in WA state.
So you've got problems at home and decide to escape with your two kids from your bleak snowbound surroundings to a sunny beach. Sure, it all worked out fine for Ted Cruz, but what if you're a divorced mom struggling for custody? Separated from her children and worried her ex is turning them against her, Alice swoops into the northern Swedish town where they live and whisks them off on an impromptu vacation in the Canary Islands—or, looked at another way, she abducts them. It's an ill-advised move for a woman who is not exactly a paragon of emotional stability, and director Amanda Kernell's second feature digs deep to explore the increasingly fraught relationship between the complicated Alice and the youngsters burdened with adjusting to and making sense of the upheaval. Kernell, whose Sami Blood, a SIFF 2017 entry, walked off with our Grand Jury Prize and a Best Actress nod for Lene Cecilia Sparrok, describes Alice as a "contemporary warrior princess with massive integrity," and in the role Ane Dahl Torp provides a powerful portrait of a woman lacerated by the question of what's truly best for her children.
— Gavin Borchert
Director Biography
Amanda Kernell is a Swedish, Southern Sami director and screenwriter best known for her award-winning film, Sami Blood (2016). Kernell was born in Umeå, a city in northeast Sweden, to a Swedish mother and Sami father. She grew up acting and directing within the municipal theater, and has worked as a film educator in Västerbotten County. She graduated from the National Film School of Denmark in Copenhagen, where she currently resides and teaches film directing.
Director:

Amanda Kernell (Sami)

Principal Cast:

Ane Dahl Torp, Troy Lundkvist, Tintin Poggats Sarri, Sverrir Gudnason, Eva Melander, Siw Erixon

Premiere Status:

Seattle

Country:

Sweden

Year:

2019

Running Time:

94 minutes

Producer:

Lars G. Lindström, Eva Åkergren

Screenplay:

Amanda Kernell

Cinematographers:

Sophia Olsson

Editors:

Anders Skov

Filmography:

Sami Blood (2016)

Language:

Swedish

Has Subtitles:

Yes

International Sales:

Swedish Film Institute