Chuck Connelly: Into the Light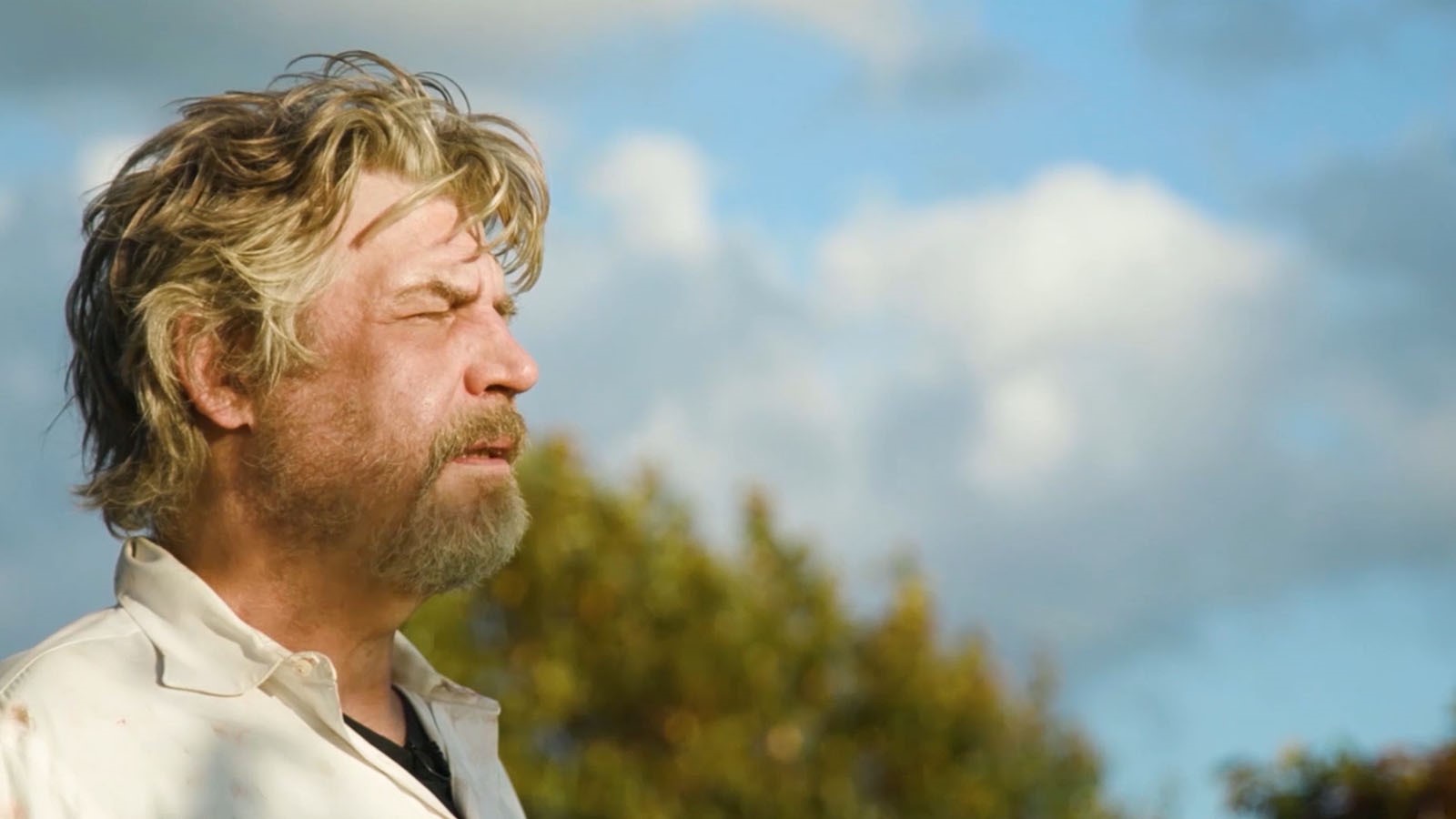 April 8 - 18, 2021
An entertaining and elucidating portrait of the temperamental, neo-expressionist painter Chuck Connelly, the Harvey Pekar of the painting world, from his alcoholic 1980s heyday to his disillusioned, agoraphobic present.
Even without his innate talent and drive, the surly painter Chuck Connelly would be a great subject for a documentary. Formerly a raging alcoholic who is now a raging former alcoholic, he speaks without thinking and doesn't care who he might offend. And he's offended a lot of people. A Neo-Expressionist who employs thick paint with distressed brushstrokes, he came of age in the 1980s next to Jean-Michel Basquiat, Julian Schnabel, and Jeff Koons, but eventually pissed off too many gallery owners and stopped being shown. Martin Scorsese liked his work enough to use him as the inspiration for the Nick Nolte character in New York Stories, but he pissed off Scorsese by saying the segment was "clichéd" when asked about it. Then he spiraled into alcoholism and onto welfare, eventually moving to a house in suburban Philadelphia. Through it all, he kept painting, which is what makes his life so inspiring. At his heart, he's a working-class artist who can't suffer the elitist fools who are the gatekeepers of "Art," but would happily take their money. Or not. He's going to keep painting anyway. His house contains thousands upon thousands of paintings, most of which have never been shown. The excitement captured by Chuck Connelly: Into the Light is that he may be on the brink of rediscovery, or maybe he'll self-destruct again, and we get to watch him tread that line.
Director Biography
Director and cinematographer Benjamin Schwartz, founder of Critical Focus Media, is the creative force behind Chuck Connelly: Into The Light. For the past decade Schwartz has worked in various Hollywood production roles and in professional sports. Chuck Connelly: Into The Light is his feature documentary debut.
Director:

Benjamin Schwartz

Premiere Status:

Seattle

Country:

USA

Year:

2020

Running Time:

74 minutes

Producer:

Benjamin Schwartz, John Lizzio, Robert Carter

Screenplay:

Benjamin Schwartz

Cinematographers:

Benjamin Schwartz

Editors:

Robert Carter

Music:

Connor Ragas

Website:

Official Film Website

Awards:

SCAD 2020 (Best Director)

Filmography:

Debut Feature Film

Language:

English