Downstream to Kinshasa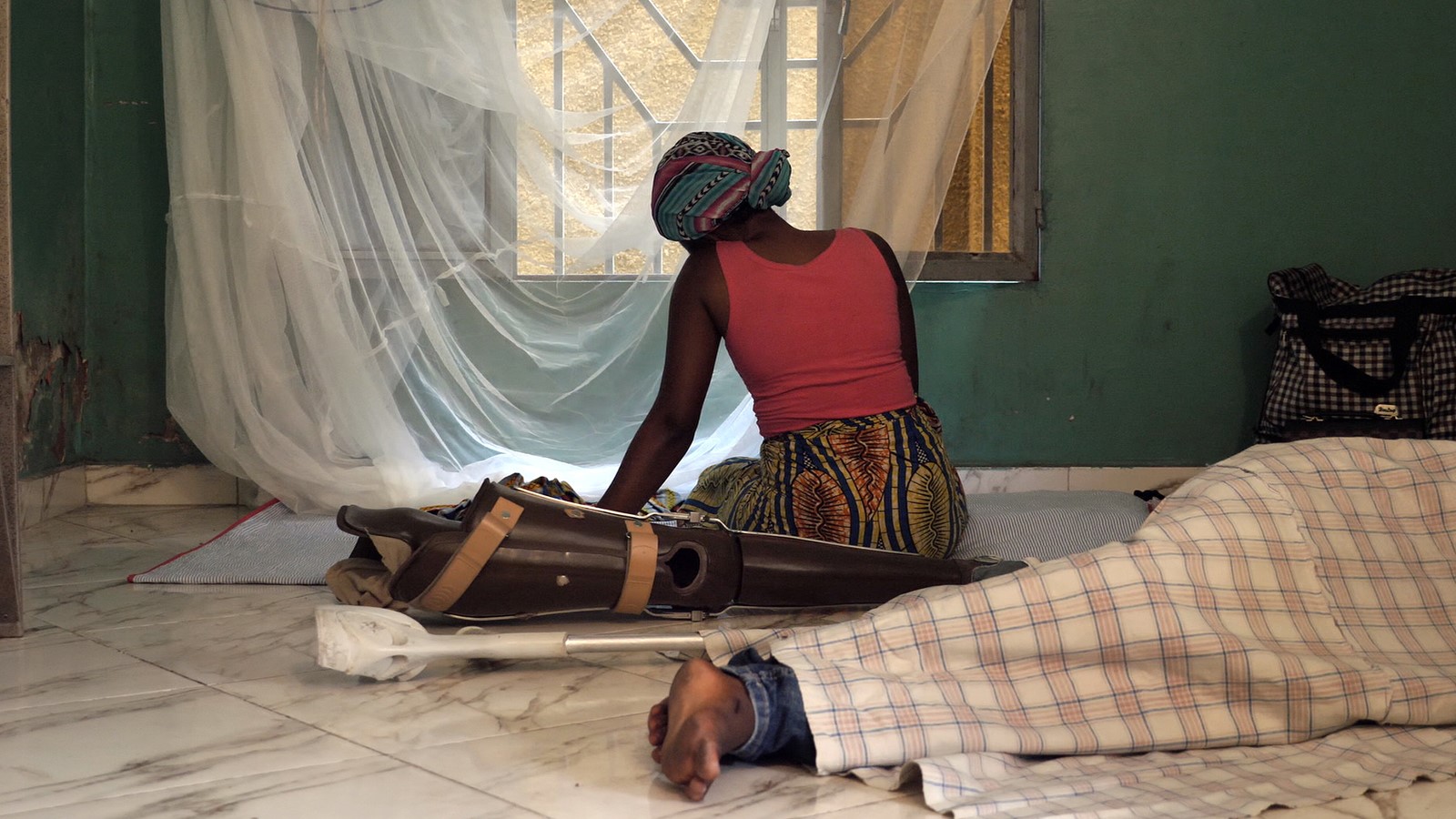 April 8 - 18, 2021
A stark, honest, and empathetic portrait of disabled survivors of the Democratic Republic of Congo's Six-Day War traveling to the capital city of Kinshasa seeking reparations after 20 years of dehumanizing bureaucratic delays.
PRERECORDED Q&A
Screening features a prerecorded Q&A with Dieudo Hamadi (director).
Proving once again his mastery for authentic representation of contemporary Congolese life, Congolese director Dieudo Hamadi presents a profound portrayal of survivors of the country's Six-Day War, who set out to seek justice in the capital. In June of 2000, in a bid for control of the region's mineral wealth, the city of Kisangani in the Eastern Congo fell victim to a war waged by Rwandan and Ugandan forces. Maimed, traumatized, and having still received no compensation promised by the government after nearly two decades, a small group of survivors travel to the capital city Kinshasa to make their case. The film chronicles their epic journey down the Congo River to protest at the National Assembly after their requests for a hearing are ignored. Hamadi brilliantly intersplices their journey with theatrical interludes, where the survivors viscerally dramatize their experiences and demands for dignity. Both devastating and empowering, Downstream to Kinshasa is an unforgettable marvel of humanity.
Director Biography
Dieudo Hamadi was born in Kisangani, Democratic Republic of Congo. He studied medicine for three years before moving into filmmaking. He has since directed the documentary short "Ladies In Waiting" (2010), the documentary feature Atalaku (2013), and National Diploma (2014). Downstream To Kinshasa (2020) is his latest film.
Original Language Title:

En route pour le milliard

Director:

Dieudo Hamadi

Premiere Status:

Seattle

Country:

Democratic Republic of Congo, France, Belgium

Year:

2020

Running Time:

90 minutes

Producer:

Quentin Laurent, Frédéric Féraud, Dieudo Hamadi

Screenplay:

Dieudo Hamadi

Cinematographers:

Dieudo Hamadi

Editors:

Hélène Ballis, Catherine Catella

Music:

Sylvain Aketi, Dieudo Hamadi

Filmography:

Kinshasa Makambo (2018); Mama Colonel (2017); National Diploma (2014); Atalaku (2013)

Language:

Lingala, Swahili

Has Subtitles:

Yes

US Distributor:

Icarus Films

International Sales:

Andana Films