East of the Mountains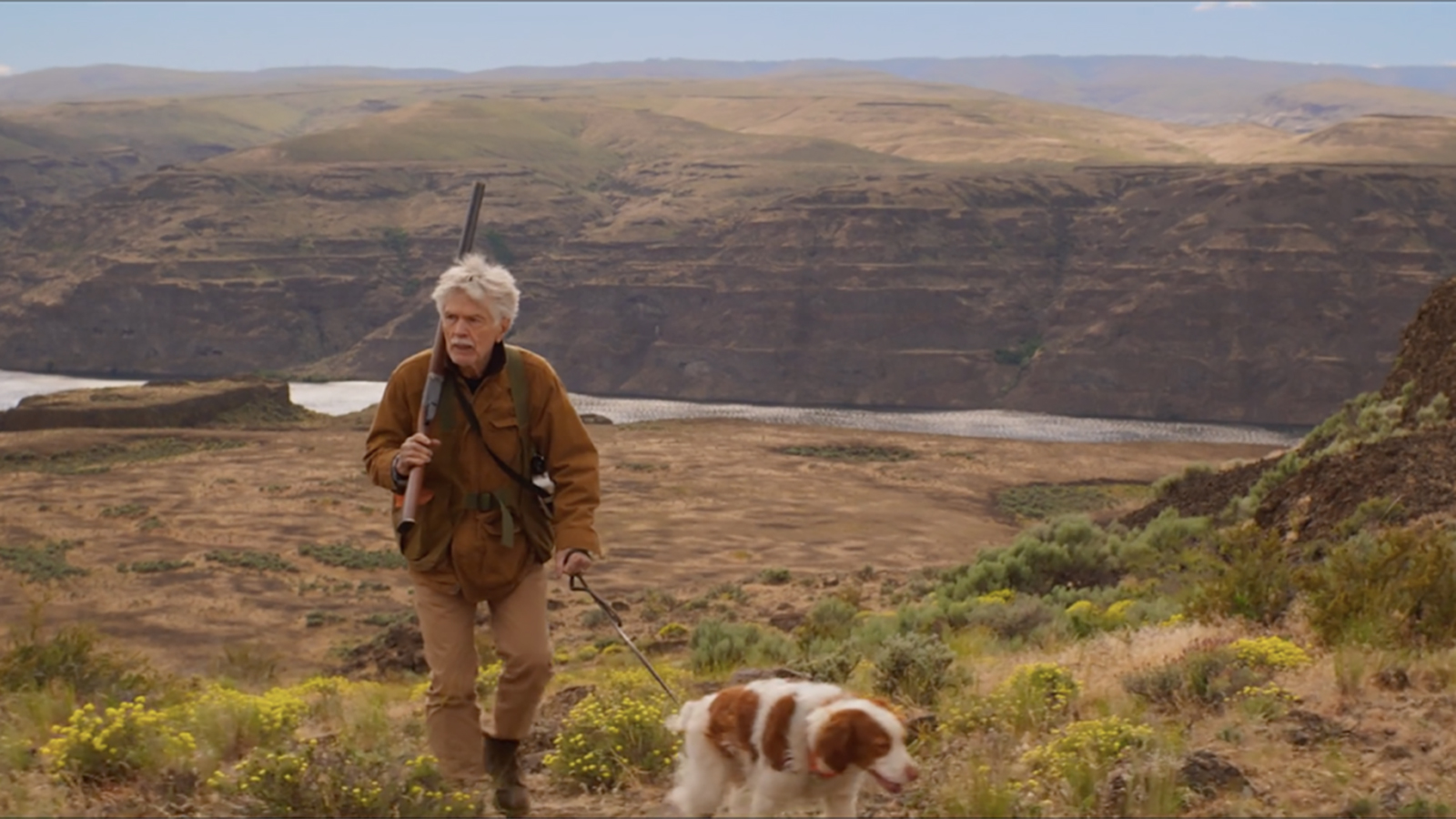 April 8 - 18, 2021
Local filmmaker SJ Chiro directs Tom Skerritt in this heartrending tale, based on the novel by David Guterson ("Snow Falling on Cedars"), about a terminally ill, retired heart surgeon who journeys back to Eastern Washington to end his life.
LIVE Q&A - April 9, 8:30pm PT
This film is available to view April 8–18. We suggest watching it on April 9 starting at 6:50pm PT followed by the live Q&A at 8:30pm PT. SJ Chiro (director), Jane Charles (producer), Sebastien Scandiuzzi (DP), and Annie Gonzalez (actor) scheduled to participate.
Retired Seattle heart surgeon Ben Givens (Washington's own Tom Skerritt) doesn't have long to live. A year into a cancer diagnosis and a year into being a widower, he'd rather end his life on his own terms. Without telling his daughter (Oscar® winner Mira Sorvino, Mighty Aphrodite) about his decision, he and his dog Rex hop into his car and head east over the Cascade Mountains with only a backpack and a shotgun in tow. Now among the apple orchards and gorges of Eastern Washington and near his boyhood home, he is determined to tie up loose ends before he takes matters into his own hands. But as is customary in this kind of story, his journey takes a few unexpected turns, forcing him to reassess what truly matters in life. Skerritt, the recipient of the SIFF 2021 Outstanding Achievement in Cinema Award, is a perfect match for the tone set by local filmmaker SJ Chiro (Lane 1974, winner of the SIFF 2016 New American Cinema prize); as the camera takes in the peaceful, expansive landscapes rarely captured on film, Skerritt holds the film's stoic center, carefully approaching the film's subject matter with wit, warmth, and nuance. Based on the bestselling novel by David Guterson ("Snow Falling on Cedars"), East of the Mountains will capture your heart.
Director Biography
SJ Chiro is a Seattle-based screenwriter, director and producer who is best known for Lane 1974 (2017), an award-winning feature-length adaptation of Clane Hayward's memoir "The Hypocrisy of Disco."
Director:

SJ Chiro

Principal Cast:

Tom Skerritt, Mira Sorvino, Annie Gonzalez, Wally Dalton, Jule Johnson

Premiere Status:

World

Country:

USA

Year:

2021

Running Time:

93 minutes

Producer:

Jane Charles

Screenplay:

Thane Swigart, based on the novel by David Guterson

Cinematographers:

Sebastien Scandiuzzi

Editors:

Eric Frith

Music:

Les Hall

Filmography:

Lane 1974 (2017)

Language:

English