Faya Dayi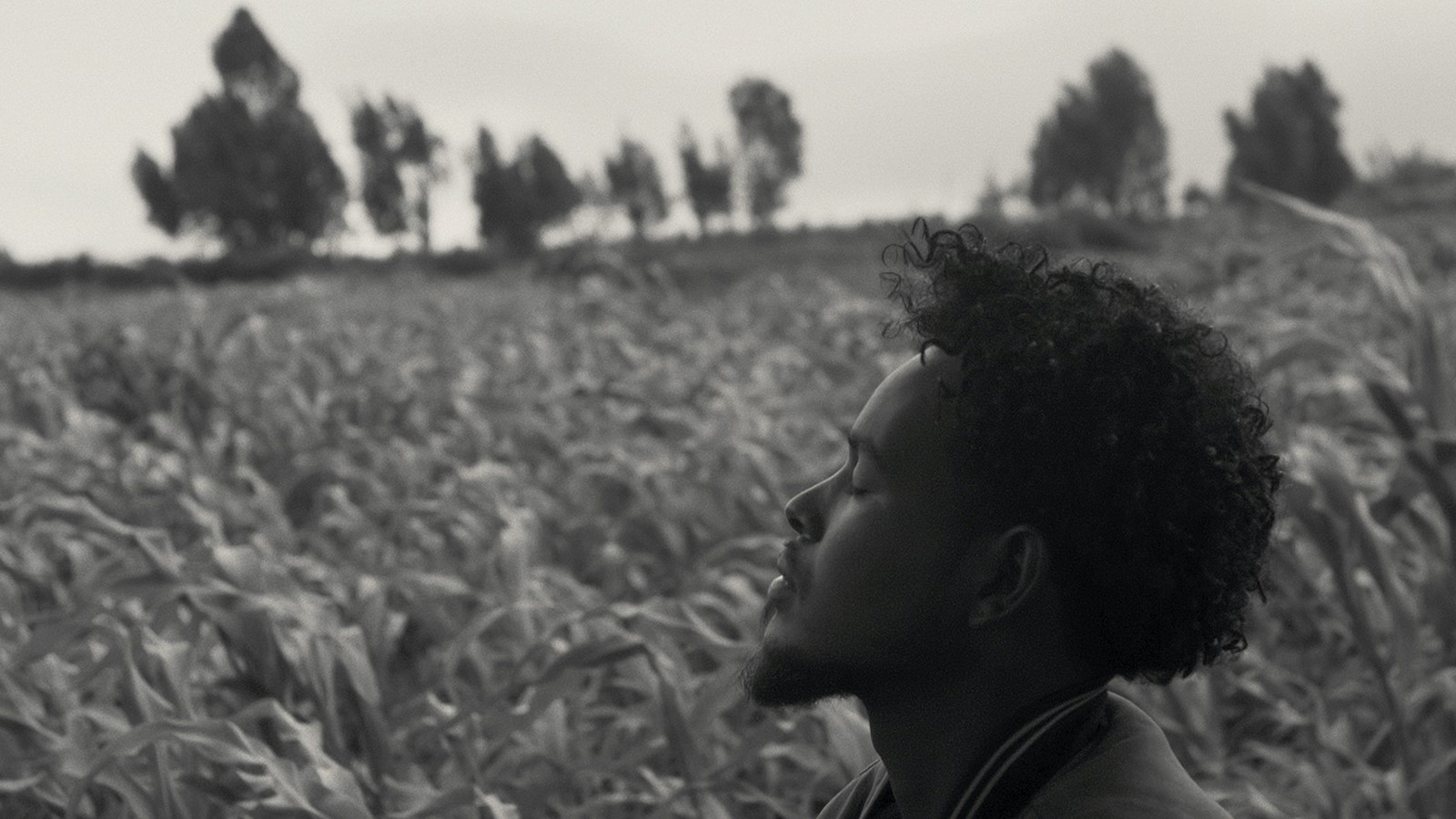 April 16 - 18, 2021
A visually breathtaking narrative/documentary hybrid about the khat trade, a lucrative Ethiopian crop with a psychoactive effect, told through a hallucinatory patchwork of episodes on those who cultivate it, those who partake, and the local youth who seek something more out of life.
Available April 16-18 in the U.S.
PRERECORDED Q&A
Screening features a prerecorded Q&A with Jessica Beshir (director).
Set in the highlands of Harar, Ethiopia, Jessica Beshir's Faya Dayi offers interwoven tales of life revolving around khat and its impact throughout Ethiopian society. Khat, a flowering plant with leaves that produce a stimulant effect when chewed, has been harvested in Ethiopia for centuries. Once used for spiritual enlightenment, khat has jumped into the mainstream, consumed at all levels of society, and it has become Ethiopia's most lucrative cash crop. Lyrical in its telling, Beshir's observational approach evokes the feeling of Merkhana, the hallucinatory and hazy high brought on by the plant. From harvest to market, the film affords glimpses into the lives of people caught up in its vicissitudes. Graceful black-and-white cinematography witnesses young men dreaming of different horizons, Sufi ruminations on life and spirituality, young women contemplating love. Faya Dayi is a meandering cinematic journey as intoxicating as its horticultural subject.
Director Biography
Jessica Beshir is a Mexican Ethiopian director, producer, and cinematographer. She made her directorial debut with her short film "Hairat," which premiered at the 2017 Sundance Film Festival and was released by the Criterion Channel. She is a recipient of the Sundance Institute Documentary Fund grant. Her short films have screened at venues around the world, including International Film Festival Rotterdam and the Eye Film Museum. Faya Dayi is her feature debut.
Director:

Jessica Beshir

Premiere Status:

Seattle

Country:

Ethiopia, USA, Qatar

Year:

2021

Running Time:

119 minutes

Producer:

Jessica Beshir

Screenplay:

Jessica Beshir

Cinematographers:

Jessica Beshir

Editors:

Jeanne Applegate, Dustin Waldman

Website:

Official Film Website

Filmography:

Debut Feature Film

Language:

Oromiffa, Harari

Has Subtitles:

Yes

International Sales:

Cinetic