Goddess of the Fireflies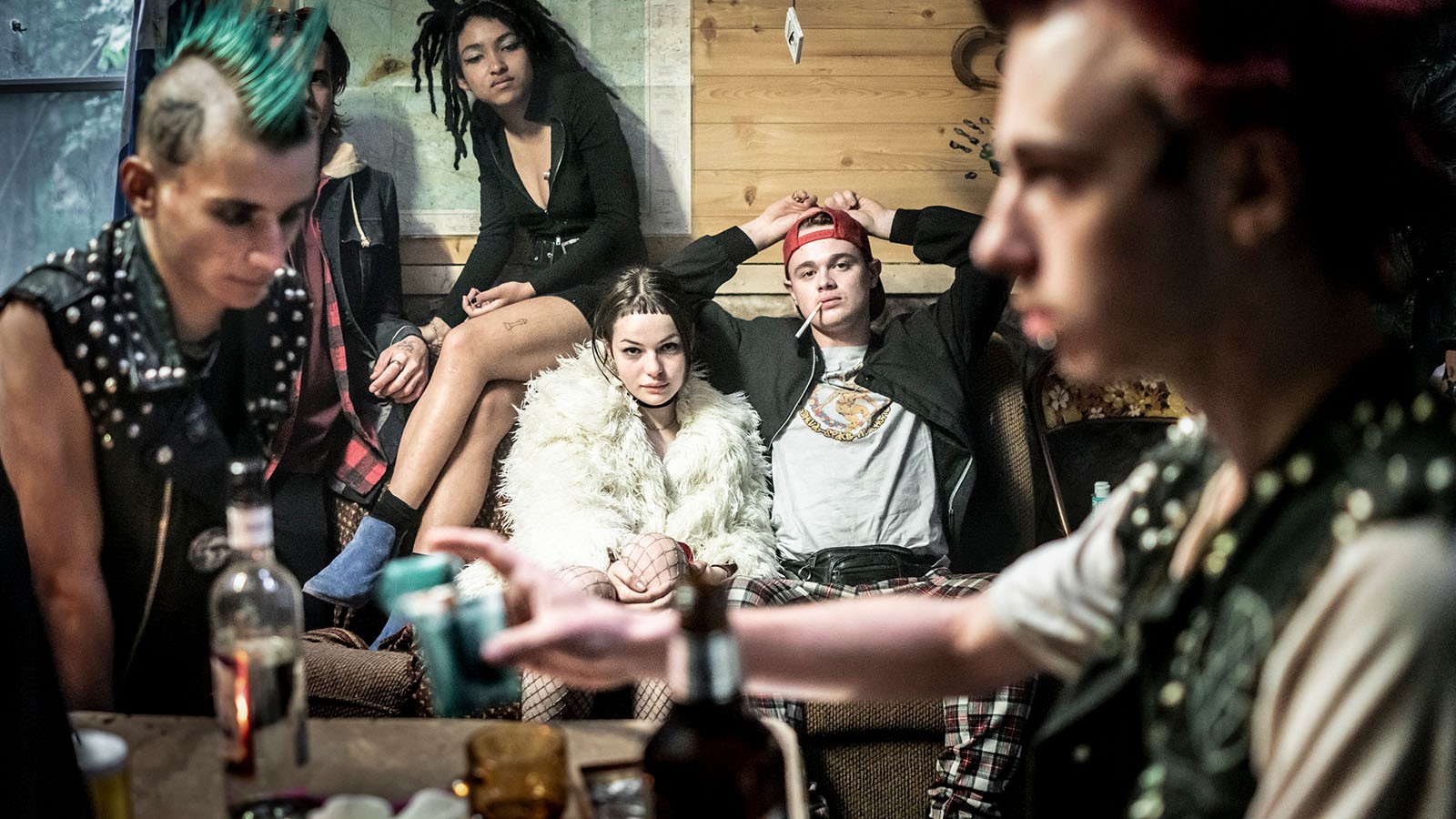 April 8 - 18, 2021
After her parents announce they're getting a divorce, 16-year-old Catherine (Kelly Depeault) dives into a life of sex and drugs in 1990s rural Quebec in this tender and gorgeously shot coming-of-age story about angst, desire, rebellion, and addiction.
*Restricted to audiences in WA state.

The latest from director Anaïs Barbeau-Lavalette (Inch'Allah) is a fiery, grunge-infused coming-of-age drama set in rural Québec in the 1990s, at the height of the smell of teen spirit. It begins at Catherine's 16th birthday party, where her wildly volatile parents engage in a screaming match that ends with the family SUV flipped upside-down over their front gate. It's somewhere around that time that Catherine makes the decision to stop being a bystander to the chaos in her life and start being the catalyst of it. She dives from the straight-and-narrow into a life of experimenting with sex, drugs, ennui, and eyeliner. Played with steely self-possession by Kelly Depeault, Catherine's sexual liberation is infused with a refreshing sense of agency that never feels exploited or coerced. Her multifaceted portrayal aptly captures the depths of Catherine's depression, addiction, wonder, and desire. The film is gorgeously shot, with roving dreamlike camerawork that follows Catherine and her new circle as they wander from skatepark to strip mall to house party, looking for the next thrill. But just as Catherine starts to feel at home in her new life and in the arms of a twin flame, tragedy strikes, and her illusions of invincibility come crashing to the ground. Goddess of the Fireflies explores a lot of familiar terrain but does so with a unique sensibility and raw perspective that is entirely distinct. It will stay with you long after the lights come up.
Director Biography
Inspired by the realities she discovered, Anaïs Barbeau-Lavalette has directed some 15 documentaries and 10 short films, always well received, many winning awards in prestigious festivals. She has also directed two feature-length fiction films, Le Ring and Inch'Allah.
Original Language Title:

La deesse des mouches a feu

Director:

Anaïs Barbeau-Lavalette

Principal Cast:

Kelly Depeault, Éléonore Loiselle, Caroline Néron, Normand D'Amour, Robin L'Houmeau

Premiere Status:

US

Country:

Canada (Québec)

Year:

2020

Running Time:

105 minutes

Producer:

Luc Vandal

Screenplay:

Catherine Léger

Cinematographers:

Jonathan Decoste

Editors:

Stéphane Lafleur

Music:

Mathieu Charbonneau

Filmography:

Inch'Allah (2012); Le Ring (2007)

Language:

French

Has Subtitles:

Yes

US Distributor:

WaZabi Films