In the Same Breath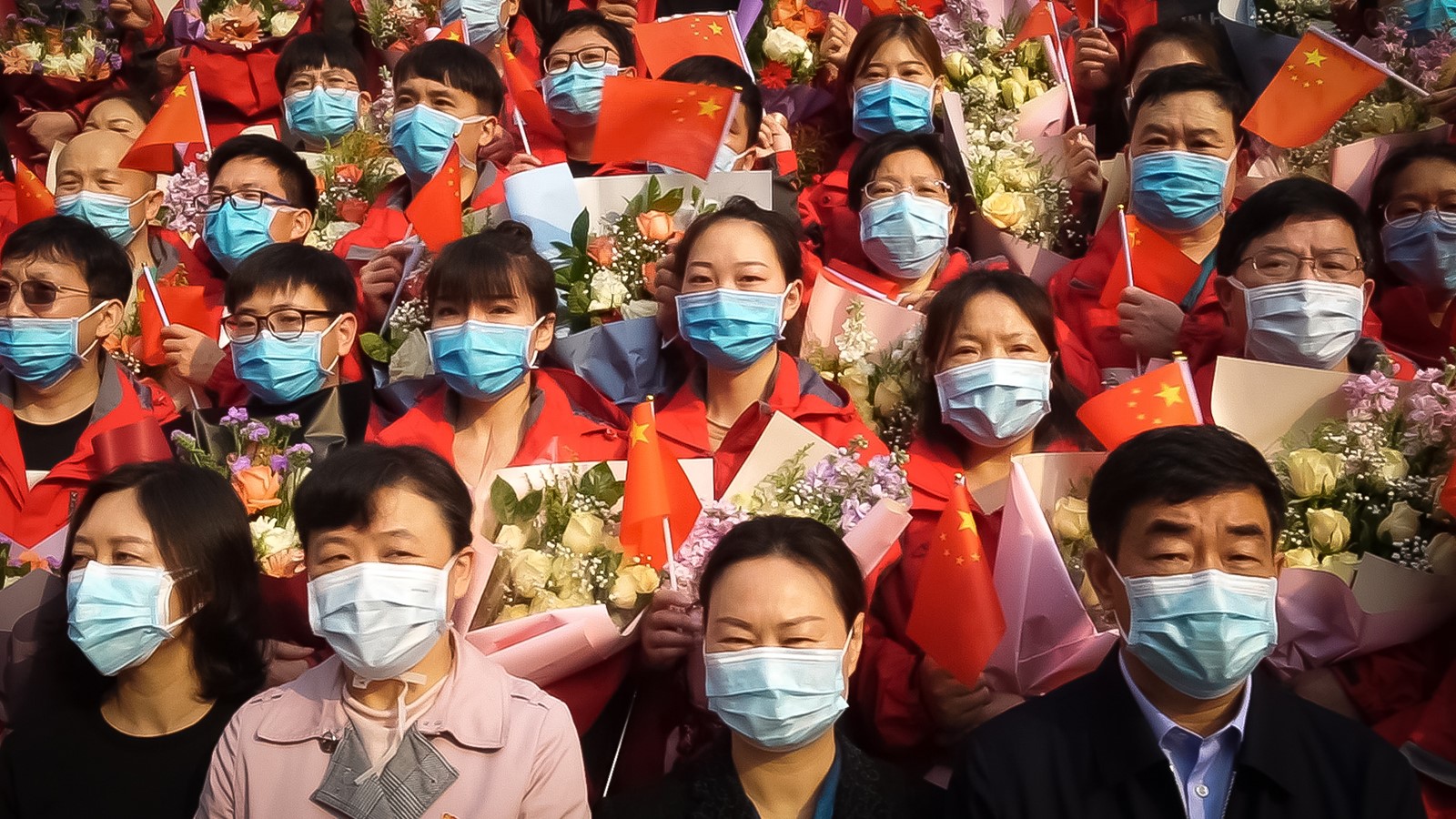 April 8 - 18, 2021
Nanfu Wang (One Child Nation) directs this tragic, revealing, and journalistically risky contextualization of the COVID-19 outbreak, spotlighting the similar Chinese and American government propagandic responses to the once-in-a-century pandemic that brought the world to a standstill.
*Restricted to audiences in WA state.
Closed Captioning available

Having passed the one-year mark since the world ground to a halt by COVID-19, the time has come for the documentaries to examine how it all spun out of control so quickly. This film, produced and directed by Chinese-American Nanfu Wang, focuses on the earliest days of the pandemic in late 2019, when it was first discovered in the central Chinese city of Wuhan. From the first moments when the virus was discovered, the authoritarian government began a misinformation campaign, drastically minimizing the scope of the outbreak. Wang's use of illegally shot, on-the-ground footage of doctors and nurses in Wuhan hospitals struggling to save thousands of sick patients, but not daring to speak out, is sure to elicit a response of "How'd she get that?" reactions. In one chilling sequence, a grid of news-anchor broadcasts on New Year's Day 2020 read the exact same script in unison, condemning eight Wuhan doctors for daring to voice warnings about COVID weeks before the late-January lockdown became impossible to hide. In the film's second half, the scene shifts to the United States, which, despite having a free press, began following the same propaganda script that China had used for months: Deny the size of the outbreak, dismiss the deadly effects of COVID, and politicize the alarm from the medical community as being liberal "fake news." The uncanny similarities in the Chinese and American responses seen in In the Same Breath help explain much of why more than half a million have died in this country, while 115 million worldwide are still gasping for air.
— Randy Woods
Director Biography
Nanfu Wang is an award-winning Chinese filmmaker based in the U.S. Her feature documentaries include Hooligan Sparrow (2016 Sundance Film Festival), I Am Another You (2017 SXSW, Special Jury Prize winner), and One Child Nation (2019 Sundance Film Festival, Grand Jury Prize Winner).
Director:

Nanfu Wang

Premiere Status:

Seattle

Country:

USA

Year:

2021

Running Time:

95 minutes

Producer:

Nanfu Wang, Jialing Zhang, Julie Goldman, Christopher Clements, Carolyn Hepburn

Screenplay:

Nanfu Wang

Cinematographers:

Various

Editors:

Nanfu Wang, Michael Shade

Music:

Nathan Halpern

Filmography:

One Child Nation (2019); I Am Another You (2017); Hooligan Sparrow (2016)

Language:

Mandarin, Cantonese, English

Has Subtitles:

Yes

US Distributor:

HBO Docs

International Sales:

Cinetic Media