Ladies of Steel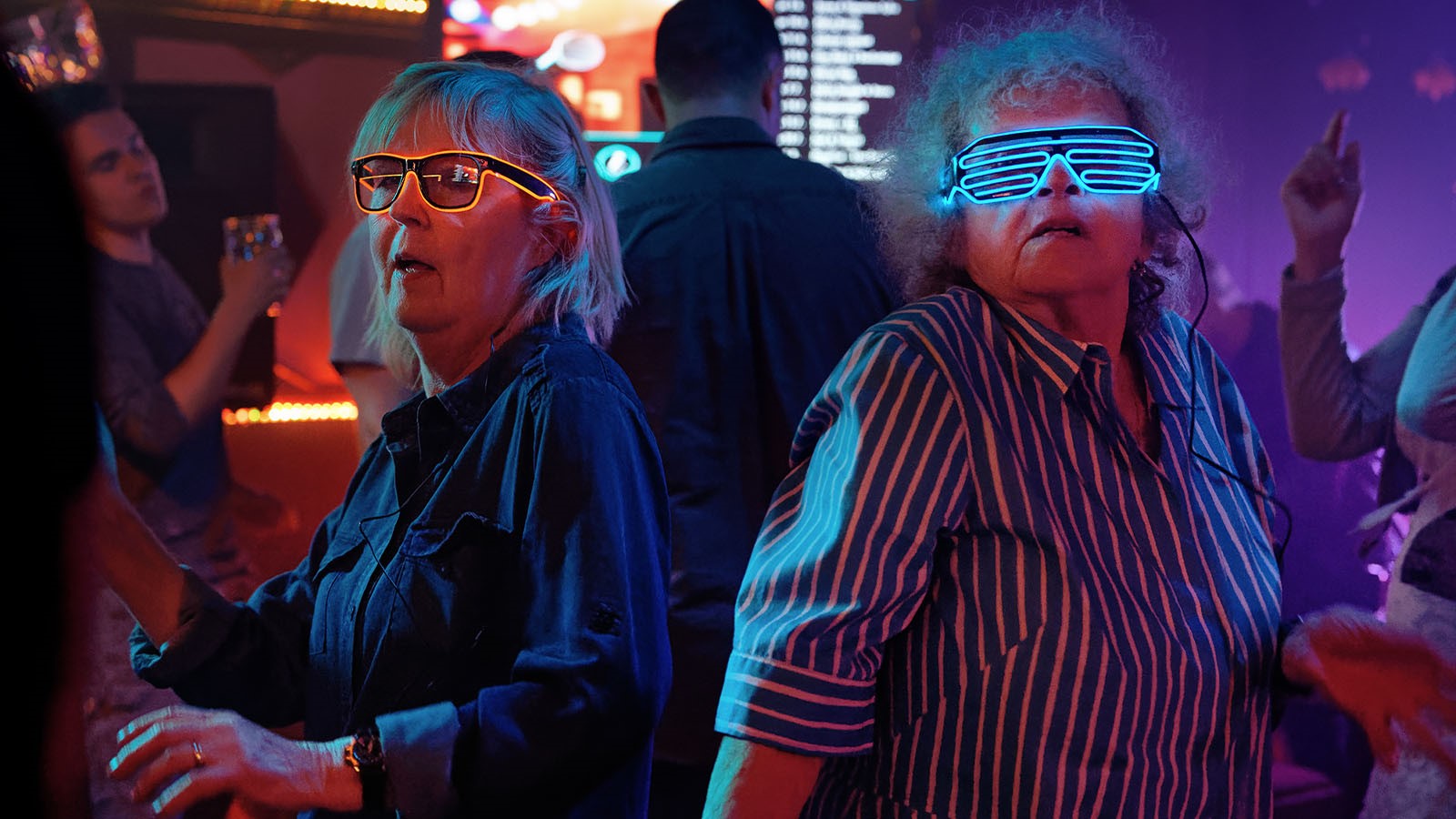 April 8 - 18, 2021
In this feel-good comedy, three elderly sisters embark on a soul-reclaiming road trip after 75-year-old Inkeri accidentally kills her husband with a frying pan.
Inkeri (Leena Uotila) accidentally killed her husband with a frying pan. Fiskars Hard Face Pancake Pan, to be exact. The only thing to do now is to take a road trip with her two older sisters, Sylvi (Saara Pakkasvirta) and Raili (Seela Sella), to Koli National Park before she is inevitably arrested and thrown in jail for the rest of her life. At 75-years-young, Inkeri looks back on her days as a protesting university student, feminist writer, and radical activist, and wonders when she lost that spark; when she became the type of woman who kills her husband with a frying pan. The three elderly women go on the run across Finland, encountering hunky younger men, long-lost flames, buried secrets, hitchhikers, stripteases, and lots (and lots) of alcohol. Pamela Tola's Ladies of Steel is a best friend road movie full of life, allowing women over 70 the rare pleasure of being fully fleshed-out characters, front and center, in a story about feminine strength, family, and the search for our truest selves.
— Emalie Soderback
Director Biography
Pamela Tola is a Finnish actress, writer and director. She's a household name with three Jussi-nominations and has starred in films such as Frozen Land (2005), Beauty And The Bastard (2005), Lapland Odyssey (2010) and Aurora (2019). Tola started acting when she was 9 years old in video films and amateur theatre. She studied acting in the Theatre Academy of Helsinki and graduated as a Master of Theatre Arts in 2008. Ladies Of Steel (2020) is her second feature film as a writer and director.
Original Language Title:

Terasleidit

Director:

Pamela Tola

Principal Cast:

Leena Uotila, Heikki Nousiainen, Pirjo Lonka, Seela Sella, Saara Pakkasvirta

Premiere Status:

Seattle

Country:

Finland

Year:

2020

Running Time:

91 minutes

Producer:

Dome Karukoski, Aleksi Bardy, Sirkka Rautiainen

Screenplay:

Pamela Tola, Aleksi Bardy

Cinematographers:

Päivi Kettunen

Editors:

Antti Reikko

Music:

Panu Aaltio

Website:

Official Film Website

Filmography:

Swingers (2018)

Language:

Finnish

Has Subtitles:

Yes

International Sales:

The Yellow Affair
Packaged Films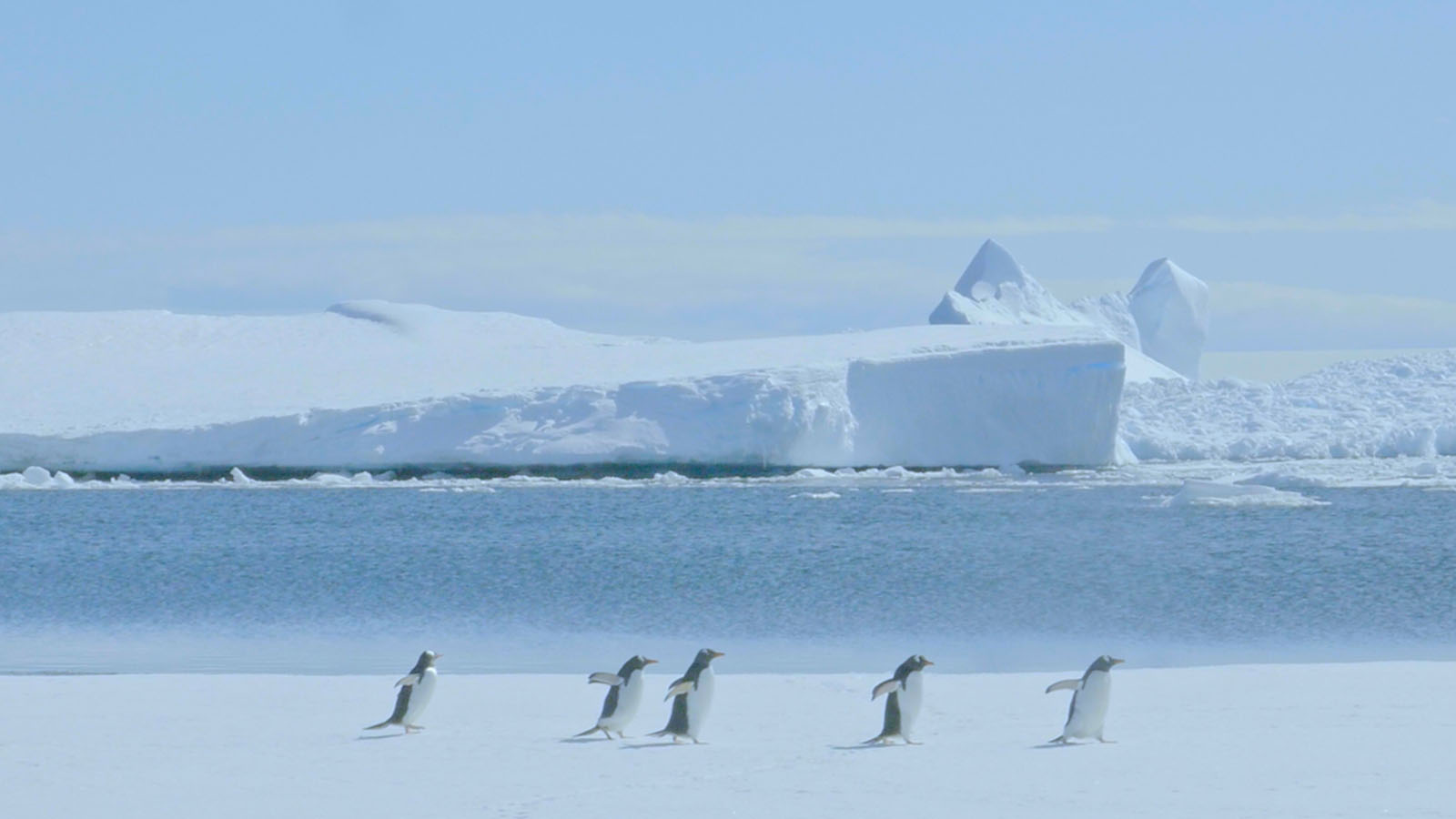 Spain | 2019 | 5 min. | Gonzaga Manso
Carlos is a human being who at this very moment is on a holiday in Antarctica. The penguins, who do not have cameras, will forget all about Carlos.