Ma Belle, My Beauty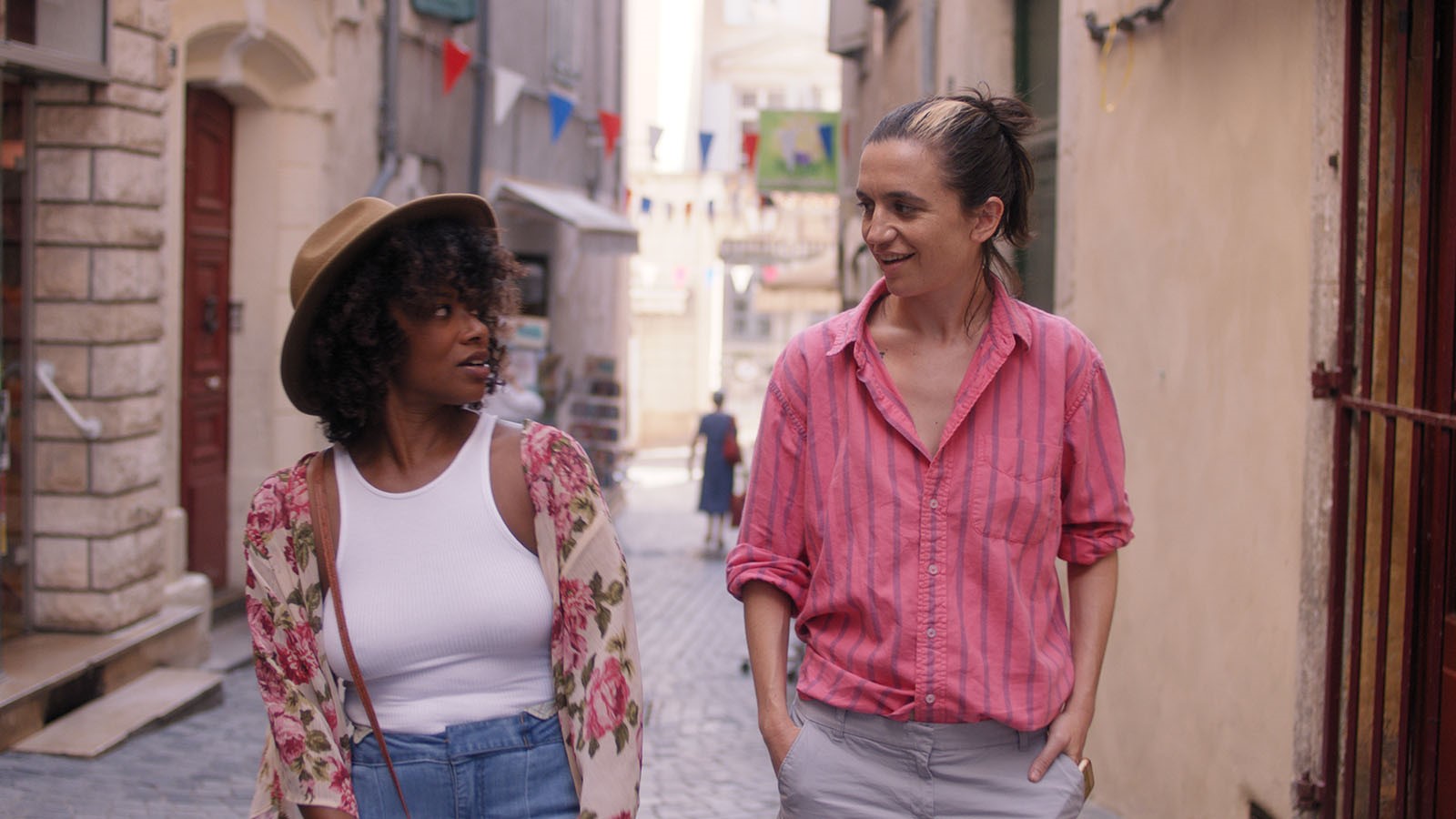 April 8 - 18, 2021
Set in the sun-drenched vineyards of southern France, two newlywed musicians adjusting to their new European life get a sudden visit from Lane, the former third party in their polyamorous relationship back in New Orleans.
LIVE Q&A - April 13, 8:30pm PT
This film is available to view April 8–18. We suggest watching it on April 13 starting at 6:50pm PT followed by the live Q&A at 8:30pm PT. Marion Hill (director) scheduled to participate.
Newlywed musicians Bertie (Idella Johnson) and Fred (Lucien Guignard) have left their life in New Orleans for the French countryside, where they eat and drink…but aren't quite happy. As the son of French and Spanish parents, Fred assimilates easily into their new lifestyle, but Louisiana native Bertie struggles to find her place. When her singing begins to suffer, Fred takes it upon himself to invite Lane (Hannah Pepper)—the former third of the polyamorous relationship back in New Orleans, who disappeared years ago—to stay at their new abode. With Lane's arrival, Bertie puts on a brave face despite her shock and chooses to temporarily accept Lane's presence. While Fred creates some distance, Bertie and Lane nosh their way through farmers markets, vineyard parties, and striking countryside vistas. Sparks and sexual chemistry abound between our three leads as they evaluate their tumultuous relationship and their lives. The acoustic guitar stylings of Mahmoud Chouki breathe levity into the film and flit us through the crisp atmosphere. Director Marion Hill guides you through the loneliness of love and the fragility of happiness in her breezy directorial debut.
Director Biography
Marion Hill (she/they) is a New Orleans-based director with roots in Vietnam, England, and France. Her direction of the camera is devoted to the nuances of femme power, queer sensibility, and radical sensuality across cultures. With deep love for music, visual storytelling, and cultural fusion, Hill has specialized in grassroots and small-scale productions, collaborating with folks around the world to deliver authentic cinematic stories in all forms.
Director:

Marion Hill

Principal Cast:

Idella Johnson, Hannah Pepper, Lucien Guignard, Sivan Noam Shimon

Premiere Status:

Seattle

Country:

USA, France

Year:

2021

Running Time:

93 minutes

Producer:

Ben Matheny, Kelsey Scult, Marion Hill

Screenplay:

Marion Hill

Cinematographers:

Lauren Guiteras

Editors:

Marion Hill

Music:

Mahmoud Chouki

Awards:

Sundance Film Festival 2021 (NEXT Audience Award)

Filmography:

Debut Feature Film

Language:

English, French

Has Subtitles:

Yes

US Distributor:

Good Deed Entertainment