Preman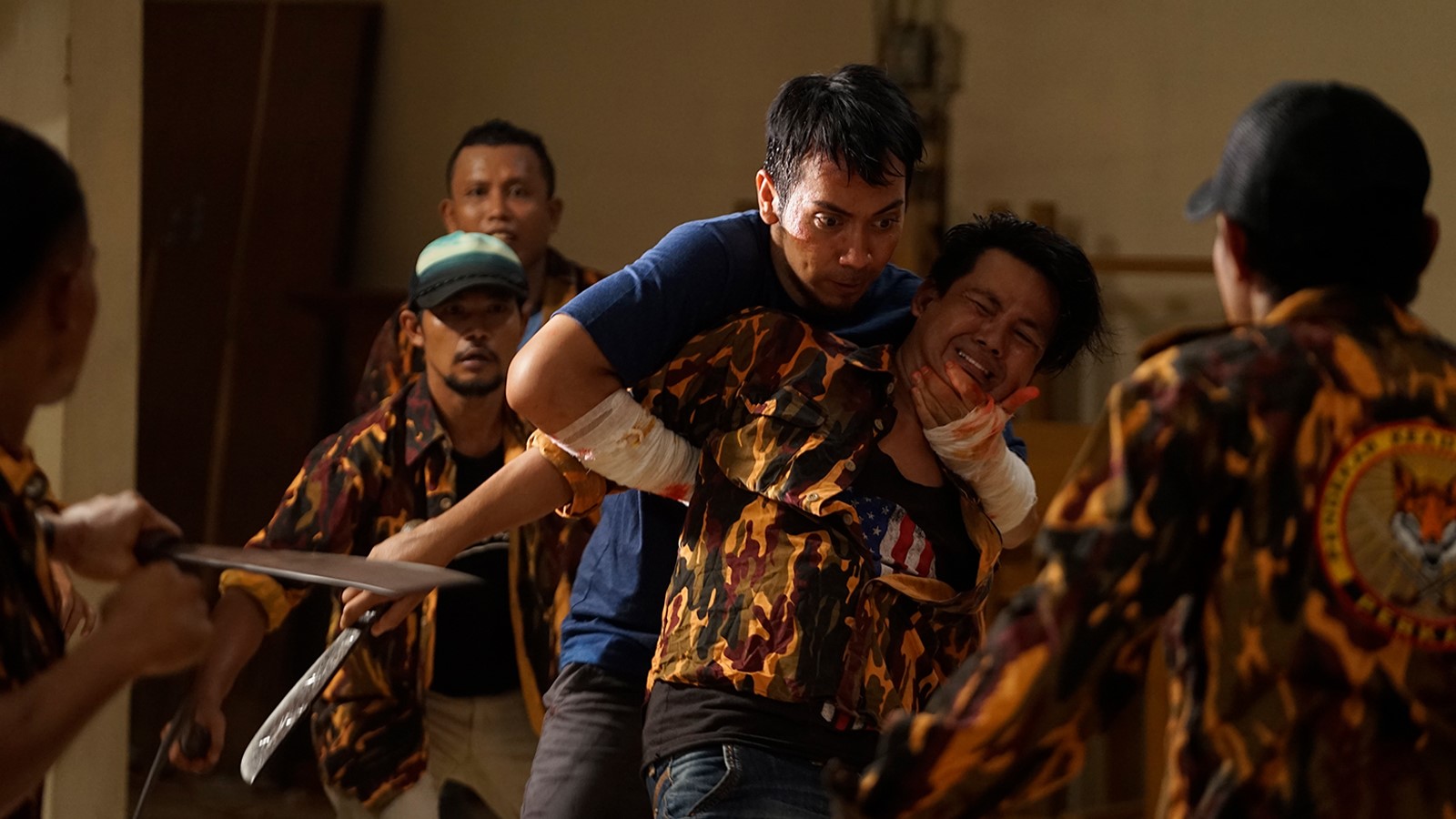 April 8 - 18, 2021
A deaf criminal with a traumatic past and his son must fight their way out of their small Indonesian village after witnessing a horrible murder, pitting the gangster against the mob outfit that employed him.
LIVE Q&A - April 14, 8:30pm PT
This film is available to view April 8–18. We suggest watching it on April 14 starting at 6:50pm PT followed by the live Q&A at 8:30pm PT. Randolph Zaini (director) scheduled to participate.

Sandi is a deaf thug who works for a gang disguised as a non-profit organization, led by the unrelenting Guru. Always complicit in his boss' illicit dealings, Sandi must suddenly make a difficult choice to go against his entire gang when his son Pandu witnesses Guru commit a murder. Intent on leaving no witnesses, Guru leaves Sandi without options. The father and son must go through a chain of violent consequences if they're to survive his gang's ensuing wrath. Through their ordeal, Sandi begins a reckoning with a tragic childhood past that led him to become what he is now; a man with nothing left to lose but the safety of his son. The facing of inner childhood demons and near constant-combat culminate in a brutal clash between surrealistic nightmares and a nightmarish reality. Beneath the bone-crunching, body-mangling intensity is the soulful core of a story about a father's love. Action cinephiles may catch The Raid and The Raid 2 vibes, both known for bringing the Indonesian martial art pencak silat to international cinema. Sure to please any and all action lovers, this film carries the emotional weight to make that violence so compelling.
— Connor Cartmill
Director Biography
Born and raised in Indonesia, Randolph Zaini is the eldest of three children. His storytelling career began by acting out bedtime stories for his younger siblings with his G.I. Joe action figures. After graduating from high school, Zaini moved to the United States and earned degrees in Philosophy and Film Theory from the University of Hartford. He recently completed his MFA in Film and Television Production at USC School of Cinematic Arts with an emphasis on directing, writing and sound design.
Director:

Randolph Zaini

Principal Cast:

Khiva Iskak, Muzakki Ramdhan, Kiki Narendra, Salvita Decorte, Revaldo, Putri Ayudya, Gilbert Pattiruhu, Egi Fedly

Premiere Status:

World

Country:

Indonesia

Year:

2021

Running Time:

92 minutes

Producer:

Ryan Ricardo, Randolph Zaini

Screenplay:

Randolph Zaini

Cinematographers:

Xing-Mai Deng

Editors:

Avi Glick

Music:

Elwin Hendrijanto

Website:

Official Film Website

Filmography:

Debut Feature Film

Language:

Indonesian

Has Subtitles:

Yes