Sanremo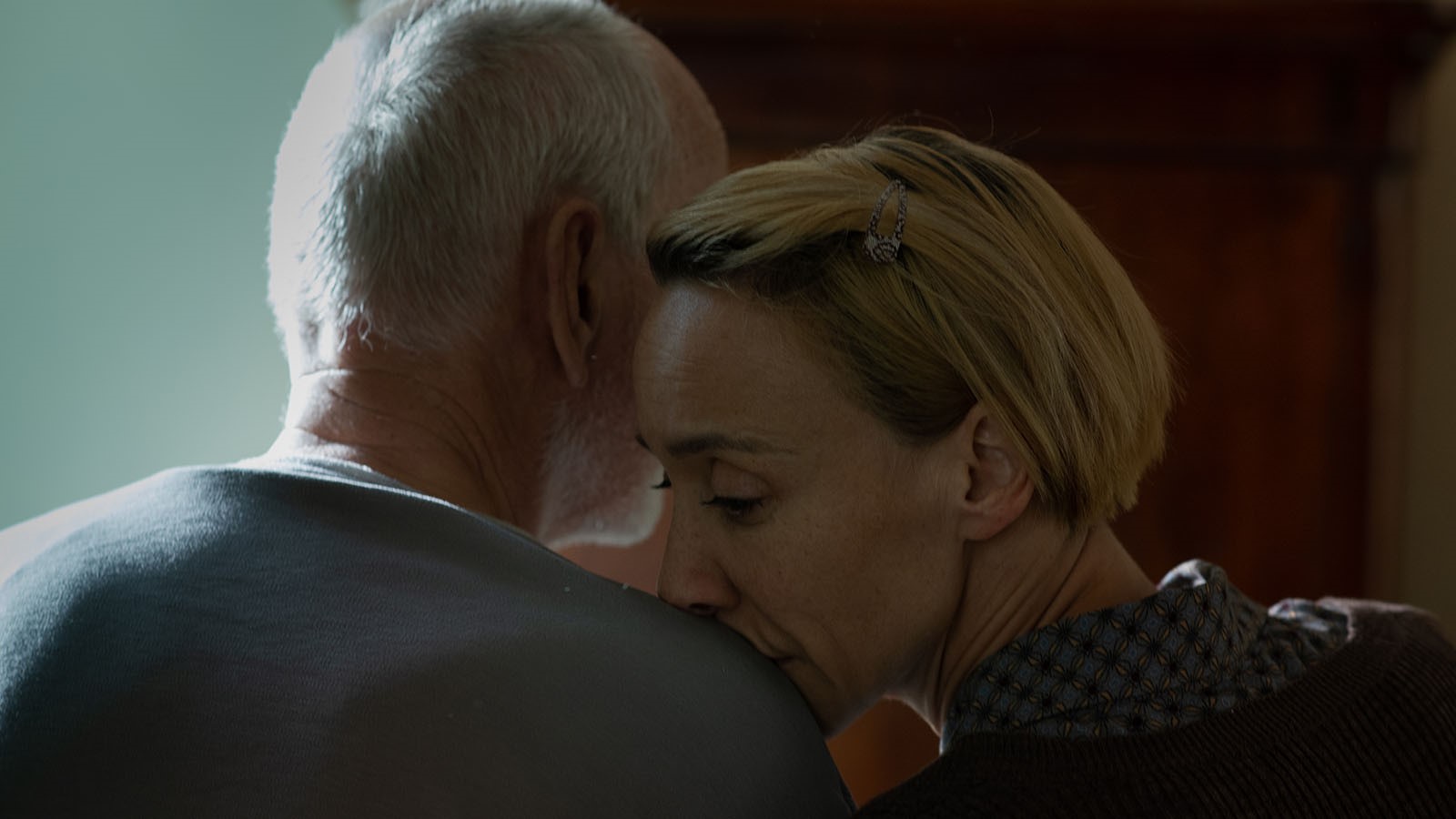 April 8 - 18, 2021
In this unique and humane love story set in a retirement home, an elderly man with dementia repeatedly courts a fetching fellow housemate—connected by a shared memory of a song from their youth—while struggling with his own fragmented memories.
PRERECORDED Q&A
Screening features a prerecorded Q&A with Miroslav Mandić (director).

In the fog-filled opening scene of Sanremo, we are introduced to the spry old gentleman Bruno, who is hitchhiking in the countryside. This fact is a bit peculiar, but what's even stranger is when he borrows a bicycle to go feed his dog. Things get odder still when a group of people come and retrieve him. Welcome to the wistful and beautiful grounds of the retirement home. Bruno is a dreamer who never seems to fit in, until he meets fellow inmate Duša, a delicate lady who loves toast and rain. They have a beautiful romance in their world of dementia. However, this is not a heavy-hitting political or cultural statement about society; it is a relaxed, tender, and sly view of two strangers and the lives they lead despite their conditions. The title refers to a very popular Italian song contest that takes place in Sanremo, Italy and is part of both Bruno and Duša's memories. Pale lensing adds to the soothing world that never quite lifts from the fog and luscious landscapes of the Slovenian and Italian border regions. You will remember these two people who have much in common, how they adjust their expectations, and how they continue to dream their dreams.
Director Biography
Miroslav Mandić born in Sarajevo, graduated from the Columbia University School of the Arts in New York. After a brief film career in Bosnia and Herzegovina, he emigrated to the Czech Republic during the 1990s Yugoslav Wars and directed numerous documentaries. Currently, he lives and works in Slovenia. His films have been screened at many renowned international film festivals and have won several awards.
Director:

Miroslav Mandić

Principal Cast:

Sandi Pavlin, Silva Čušin, Boris Cavazza, Mojca Funkl, Lara Komar

Premiere Status:

North American

Country:

Slovenia, Italy

Year:

2020

Running Time:

85 minutes

Producer:

Miroslav Mandić, Nina Robnik, Marta Zaccaron

Screenplay:

Miroslav Mandić

Cinematographers:

Peter Zeitlinger

Editors:

Andrej Nagode

Music:

Darko Rundek

Website:

Official Film Website

Filmography:

I Act, I Am (2018); Adria Blues (2013); Searching for Johnny (2009, doc.) ; Borderline Lovers (2005, doc.)

Language:

Slovenian

Has Subtitles:

Yes

International Sales:

Coccinelle Film Sales