Slalom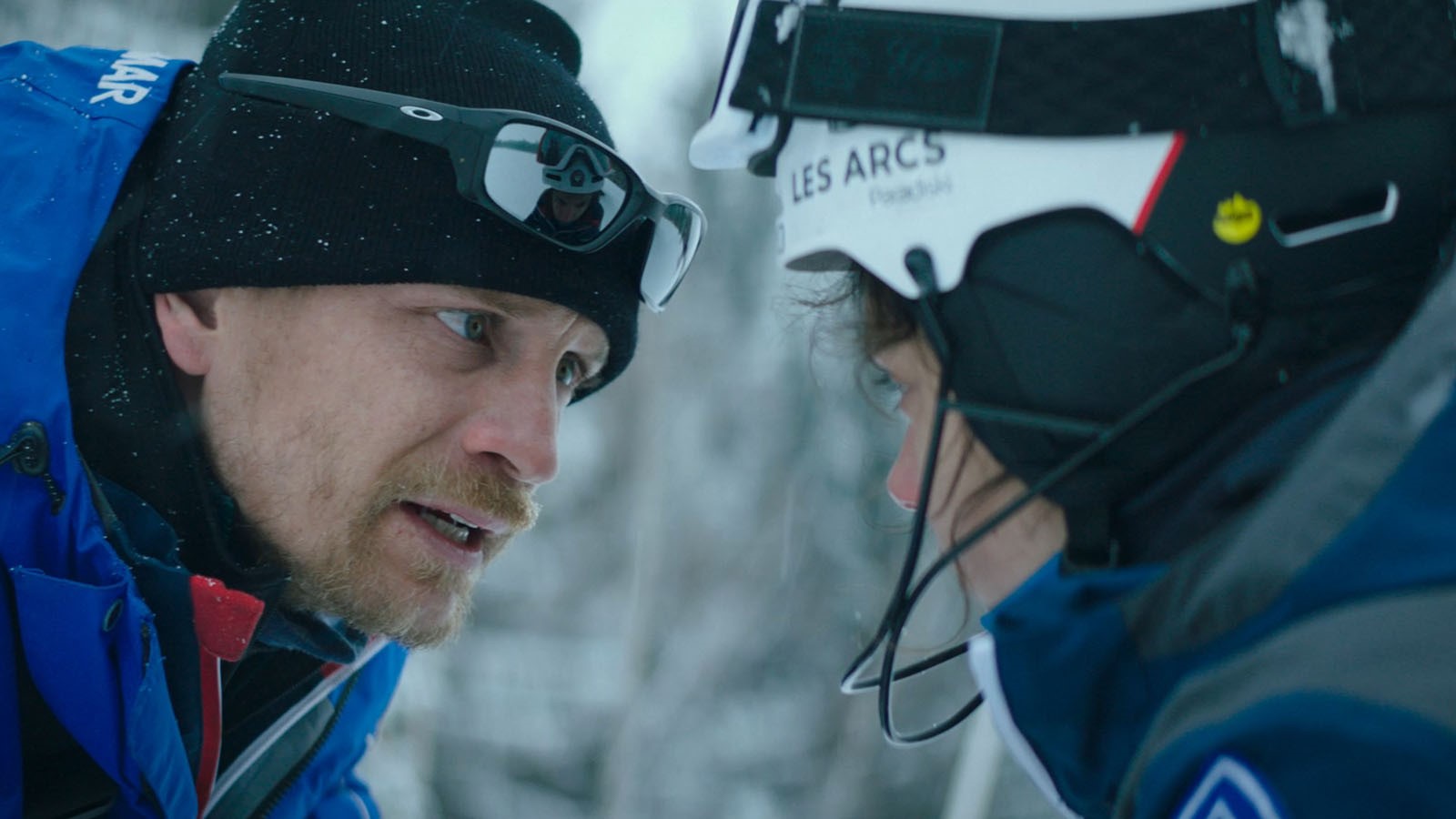 April 8 - 18, 2021
In Charlène Favier's timely and unsentimental feature debut that explores when mentorship becomes abuse, up-and-coming actress Noée Abita (Sink or Swim) plays a 15-year-old skiing prodigy in training who falls prey to her manipulative and lecherous coach (Jérémie Renier, In Bruges).

Over the past few years, a steady stream of stories has come to light of young athletes abused by those entrusted with their care. In that sense, Charlène Favier's debut drama Slalom, the story of a promising young skier and her predatory coach, could not be timelier. Lyz Lopez is 15 years-old when she is accepted into a competitive training program in the French Alps. The program is run by Fred (Jérémie Renier), a demanding former skiing champion who may be channeling his own thwarted ambitions into his young protégés. Under Fred's grueling training regimen, Lyz's talent begins to blossom, and her Olympic dreams seem like they might be within reach. But the intense physical and emotional strain take a toll; neglected by her parents and separated from the other athletes in the program by Fred's favoritism and her own success, Lyz is lonely. Infatuated with the coach who seems to be the source of her own achievement, she is vulnerable to Fred's manipulation. What is remarkable about this not unfamiliar story is Favier's precise and clear-eyed attention to the dynamic between her characters and how their relationship unfolds. Told from Lyz's point of view (conveyed in an expressive performance by rising star Noée Abita), the film distills the substance of so many headlines and court cases into the powerful, intimate story of one young woman's coming of age.
Director Biography
Charlène Favier spent her childhood in Val d'Isère, a ski resort in the French Alps, before founding Charlie Bus Production at age 24. She studied acting at the Jacques Le Coq School in London, directing at the Astoria Studio in New York, and screenwriting at La Fémis in Paris. During her time as a student, she wrote, directed, and produced several short films and documentaries including "Free Fall" (2012), "Omessa" (2015), and "Odol Gorri" (2020), which was nominated for Best Short Film at the 2020 César Awards. Slalom (2020) is her debut feature film.
Director:

Charlène Favier

Principal Cast:

Jérémie Renier, Noée Abita, Axel Auriant-Blot, Maira Schmitt, Muriel Combeau

Premiere Status:

Seattle

Country:

France

Year:

2020

Running Time:

90 minutes

Producer:

Edouard Mauriat

Screenplay:

Charlène Favier, Marie Talon

Cinematographers:

Yann Maritaud

Editors:

Maxime Pozzi-Garcia

Music:

Alexandre Lier, Sylvain Ohrel, Nicolas Weil

Filmography:

Debut Feature Film

Language:

French

Has Subtitles:

Yes

US Distributor:

Kino Lorber

International Sales:

The Party Film Sales