Strawberry Mansion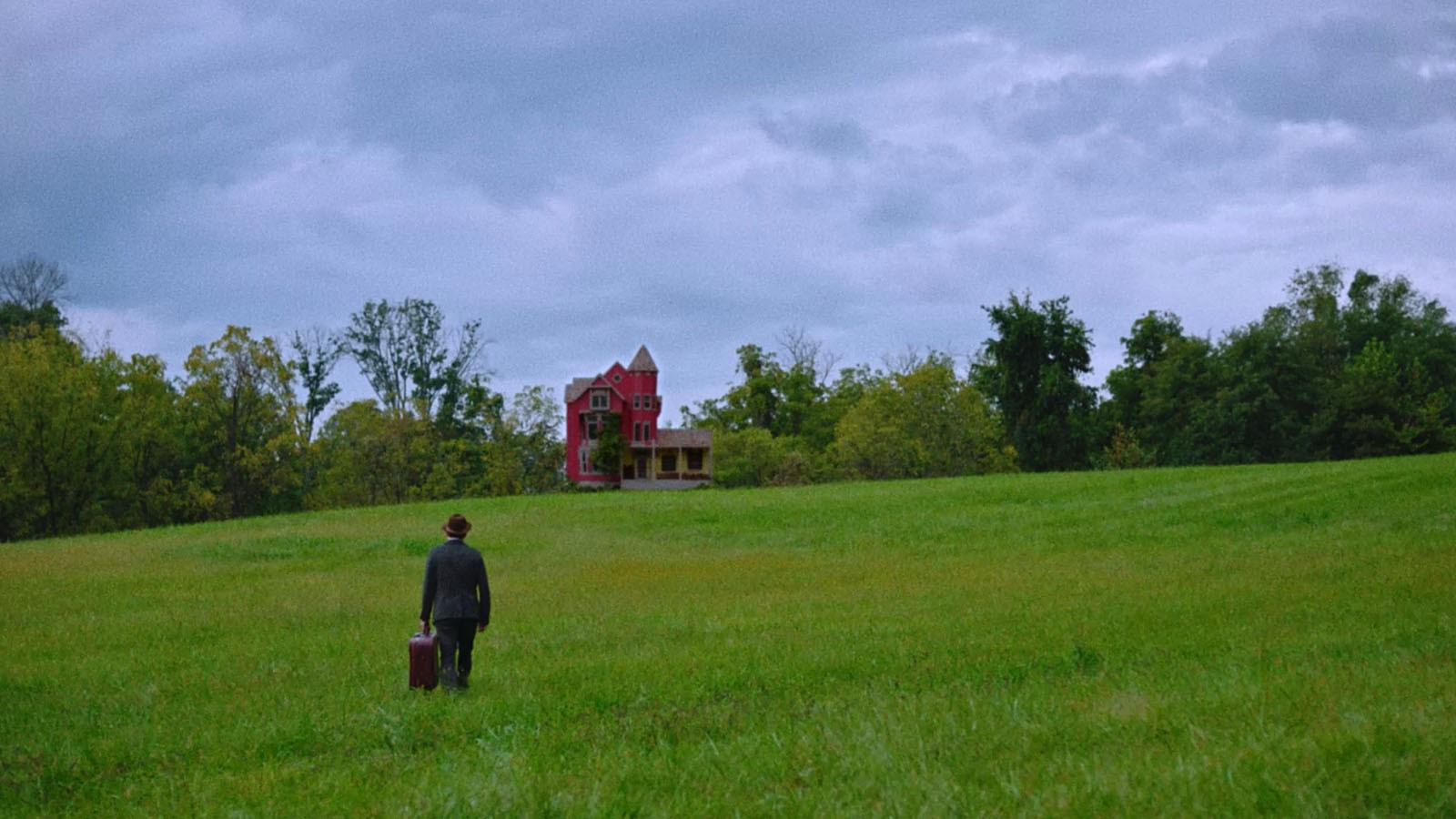 April 8 - 18, 2021
In this sweet and colorful bit of surrealistic speculative fiction set in the near future, a "dream auditor" on assignment becomes obsessed with an aging eccentric and, while investigating the VHS archive of her subconscious, happens upon a chance at love.
LIVE Q&A - April 12, 5:00pm PT
This film is available to view April 8–18. We suggest watching it on April 12 starting at 3:25pm PT followed by the live Q&A at 5:00pm PT. Albert Birney and Kentucker Audley (directors) scheduled to participate.
In a not-too-distant alternate future doused in a whiskey/Pepto-Bismol cocktail, the government has inserted capitalism and bureaucracy into people's dreams by collecting taxes on the unconscious. When government "dream auditor" James Preble (Kentucker Audley) is sent to the remote, strawberry-painted mansion, he's met by Arabella "Bella" Isadora (Penny Fuller), an aging eccentric artist with a massive VHS archive of her lifetime of dreams ready for him to sift through. Once Preble enters Bella's subconscious, he encounters a world of wonder and discovery, and even a most unexpected chance at love, but also begins to unravel the true nature of his subconscious existence. Audley, Fuller, and Grace Glowicki (who plays young Bella in her own dreams) find a tender sweetness as lovers across dimensions. Directors Albert Birney and Kentucker Audley create a hi-fi/lo-fi fantastical surrealist journey full of curiosity, hope, and a deep nostalgia for analog. Electronic musician Dan Deacon provides a pitch-perfect score that guides the hypnotic trip. With their first feature Sylvio, Birney and Audley established their unique voice, pace, and approach to visual design. Now on their second feature as a directing duo, the pair show a fun evolution of their distinct eye for imagination.
Director Biography
Albert Birney is a Baltimore-based filmmaker. He has directed three feature films, The Beast Pageant (co-directed with Jon Moses in 2010), Sylvio (co-directed with Kentucker Audley in 2017), and Tux And Fanny (2019). Sylvio was named one of the 10 best films of 2017 by "The New Yorker."
Director:

Albert Birney, Kentucker Audley

Principal Cast:

Penny Fuller, Kentucker Audley, Grace Glowicki, Reed Birney, Linas Phillips, Constance Shulman

Premiere Status:

Seattle

Country:

USA

Year:

2021

Running Time:

90 minutes

Producer:

Sarah Winshall, Taylor Shung, Emma Hannaway, Matisse Rifai

Screenplay:

Albert Birney, Kentucker Audley

Cinematographers:

Tyler Davis

Editors:

Albert Birney, Kentucker Audley

Music:

Dan Deacon

Website:

Official Film Website

Filmography:

BIRNEY: Tux and Fanny (2019); Sylvio (2017); The Beast Pageant (2010); ; AUDLEY: Sylvio (2017)
Packaged Films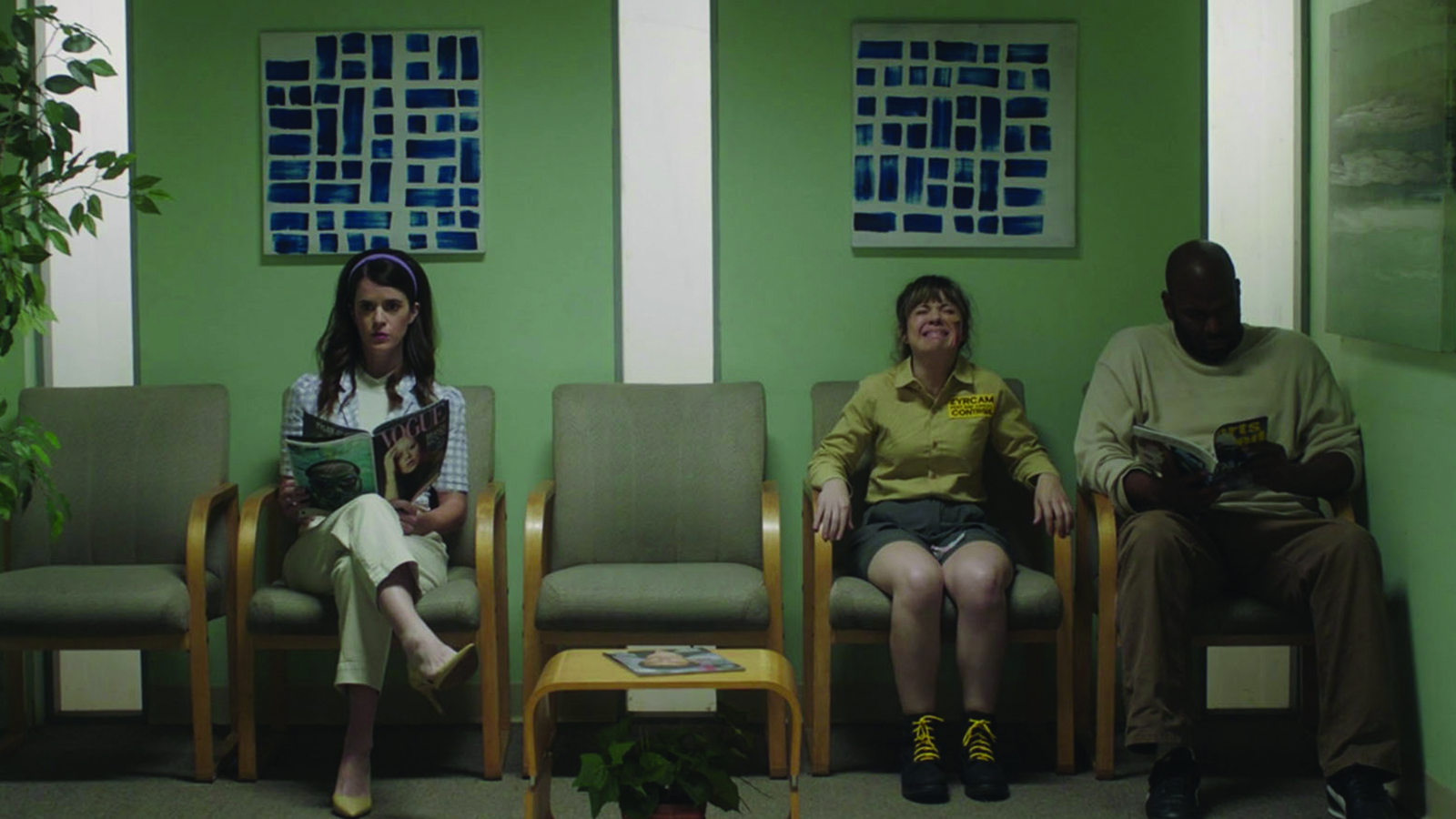 USA | 2020 | 14 min. | Alison Rich
When a happy young exterminator discovers there's a better version of her out in the world, she begins to question the life she chose for herself.