Summer of 85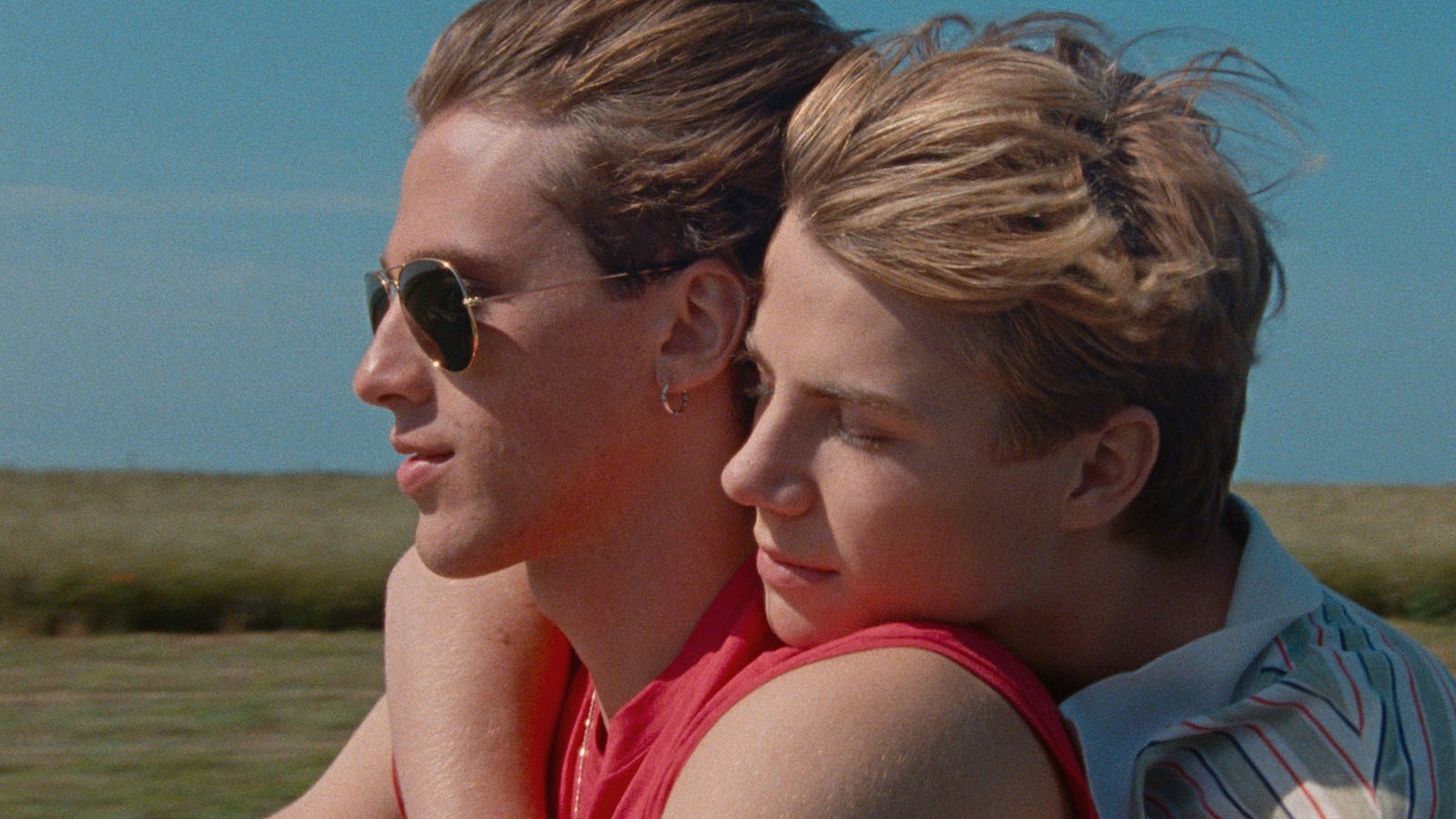 April 8 - 18, 2021
In the latest from acclaimed French filmmaker François Ozon (8 femmes, Swimming Pool), a chance encounter between two teen boys at a seaside resort evolves into a carefree summer romance with tragic undertones.
Summer of 85 marks a return by director François Ozon to the sinister sexiness of his earlier films (Criminal Lovers, Swimming Pool). This bittersweet story of friendship and love between two teenage boys is based on his own unproduced screenplay written 35 years earlier, an adaptation of British YA author Aidan Chambers' 1982 novel "Dance on My Grave." On a summer's day in a seaside town in Normandy, the naïve if somewhat death-obsessed Alex has taken out a sailboat, only to capsize in a sudden squall. Enter the edgy and alluring David, a more experienced sailor who comes to his rescue. David then brings Alex home where he is embraced by David's slightly off-kilter mother and given a job in the family shop. Between the motorcycle rides, clubgoing, and a solemn friendship pact, Alex is smitten as only a teenager new to love and sex can be. But summer flings aren't always meant to last, and even sunny days are prone to storms. Told in suspenseful flashback, the film itself plays like a memory of an earlier time. Ozon shot on saturated Super-16mm stock to better evoke the period. Feathered hair, faded jeans, and turned-up collars all summon a retro nostalgia, as do the soundtrack choices: Rod Stewart, the Cure, and Bananarama. It's a cruel, cruel summer indeed.
Director Biography
François Ozon is a French screenwriter and director who has received acclaim for his films 8 femmes (2002) and Swimming Pool (2003). He is widely considered to be one of the most prominent film directors associated with the new generation of French New Wave cinema. His films are characterized by acerbic wit and casual attitudes about sexuality.
Original Language Title:

Ete 85

Director:

François Ozon

Principal Cast:

Félix Lefebvre, Benjamin Voisin, Philippine Velge, Valéria Bruni-Tedeschi, Melvil Poupaud

Premiere Status:

Seattle

Country:

France, Belgium

Year:

2020

Running Time:

101 minutes

Producer:

Eric Altmayer, Nicolas Altmayer

Screenplay:

François Ozon

Cinematographers:

Hichame Alaouie

Editors:

Laure Gardette

Music:

Jean-Benoit Dunckel

Website:

Official Film Website

Filmography:

By the Grace of God (2019); The Double Lover (2107); Frantz (2016); The New Girlfriend (2014); Young & Beautiful (2013); Potiche (2010); Angel (2007); Swimming Pool (2003); 8 Women (2002); Criminal Lovers (1999)

Language:

French

Has Subtitles:

Yes

US Distributor:

Music Box Films

International Sales:

Playtime