Summertime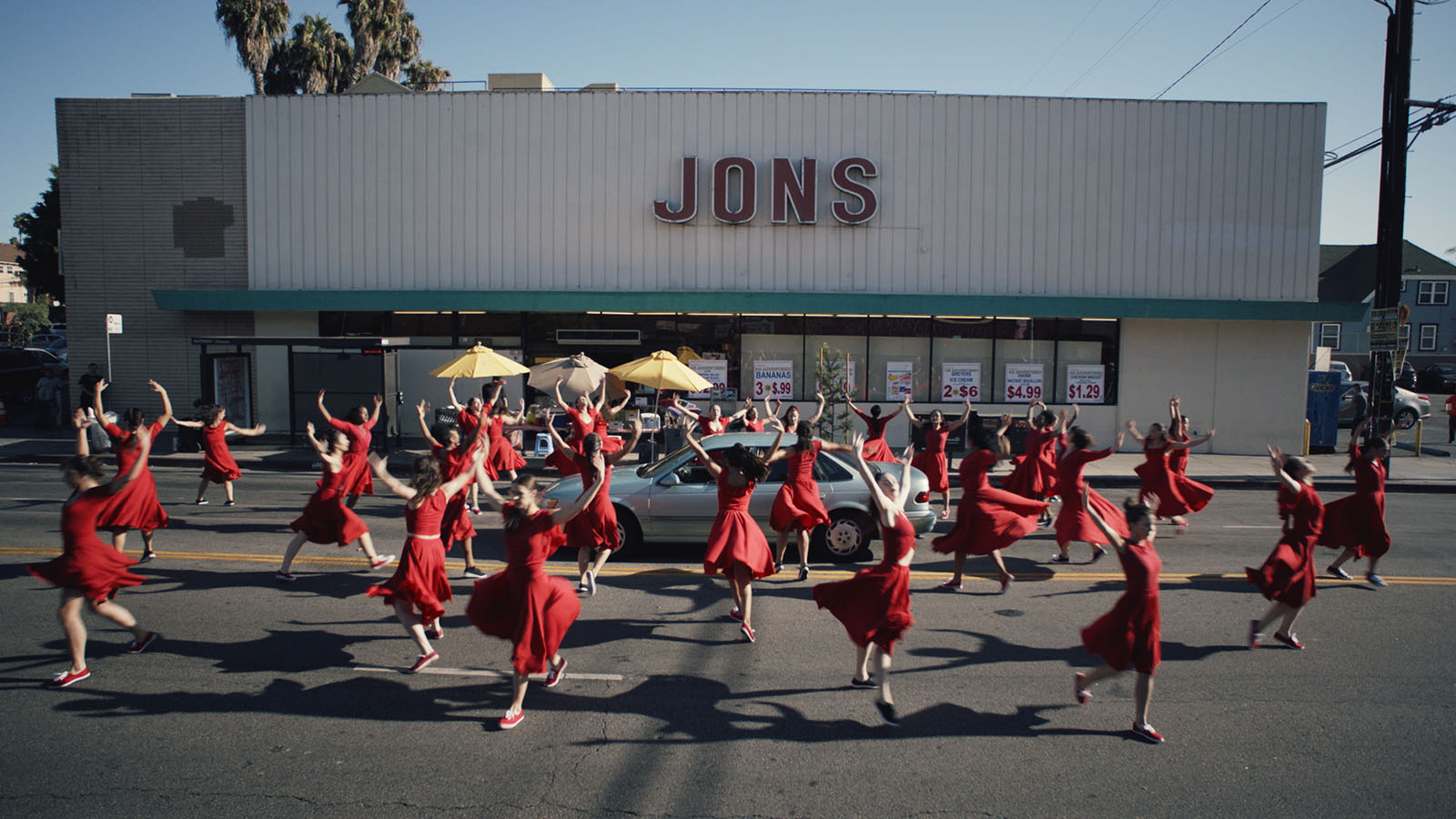 April 8 - 18, 2021
A sprawling portrait of Los Angeles told through the work of spoken word poetry, 25 Angelenos' aspirations and fears intersect over the course of one long, hot SoCal day in the latest from director Carlos López Estrada (Blindspotting).
LIVE Q&A - April 9, 5:00pm PT
This film is available to view April 8–18. We suggest watching it on April 9 starting at 3:20pm PT followed by the live Q&A at 5:00pm PT. Carlos López Estrada (director), Tyris Winter (writer/actor), Mila Cuda (writer/actor) scheduled to participate.
Blindspotting, the searing drama about two men struggling with a rapidly gentrifying Oakland, was one of the best and most overlooked movies of 2018. Three years later, director Carlos López Estrada heads some 400 miles south to the sprawling metropolis of Los Angeles in all of its complicated, diverse beauty. Though he doesn't have Blindspotting's Daveed Diggs and Rafael Casal in tow this time, Estrada has a magnificent trick up his sleeve: The cast is made up of 25 of L.A.'s best spoken word poets, who write and perform in their own sequences. As their aspirations and fears intersect over one long, hot SoCal day—career struggles, artistic ambitions, heartbreaks, racial identities, generational legacies, even the love of a really great hamburger—the city comes alive, vibrating in ways rarely seen in mainstream cinema. Though it's easy to compare the film to Richard Linklater's 1990 film Slacker, which showcased Austin, Texas through an ensemble of eccentric locals, Summertime is its own passionate, electrifying experience. On a more somber note due to the pandemic that has ravaged this gorgeous and multifaceted city, Summertime is a depiction of Los Angeles that probably won't be around for a while; if you have any personal or pop cultural connection to this city, no matter how tenuous, this movie is an emotional wallop.
Director Biography
Carlos López Estrada, age 32, was born in Mexico and moved to the United States at age 12. He attended Chapman University to study film, and made his feature film directorial debut with Blindspotting (2018). He has directed numerous music videos for artists such as Flying Lotus, Billie Eilish, Goo Goo Dolls, Saint Motel, clipping., and many others.
Director:

Carlos López Estrada

Principal Cast:

25 Get Lit Poets

Premiere Status:

Seattle

Country:

USA

Year:

2020

Running Time:

95 minutes

Producer:

Kimberly Stuckwisch, Jeffrey Soros, Alisa Tager, Simon Horsman, Diane Luby Lane

Screenplay:

Dave Harris, 25 Get Lit Poets

Cinematographers:

John Schmidt

Editors:

Jonathan Melin

Music:

John W. Snyder

Filmography:

Blindspotting (2018)

Language:

English

US Distributor:

Good Deed Entertainment

International Sales:

Film Constellation