Super Frenchie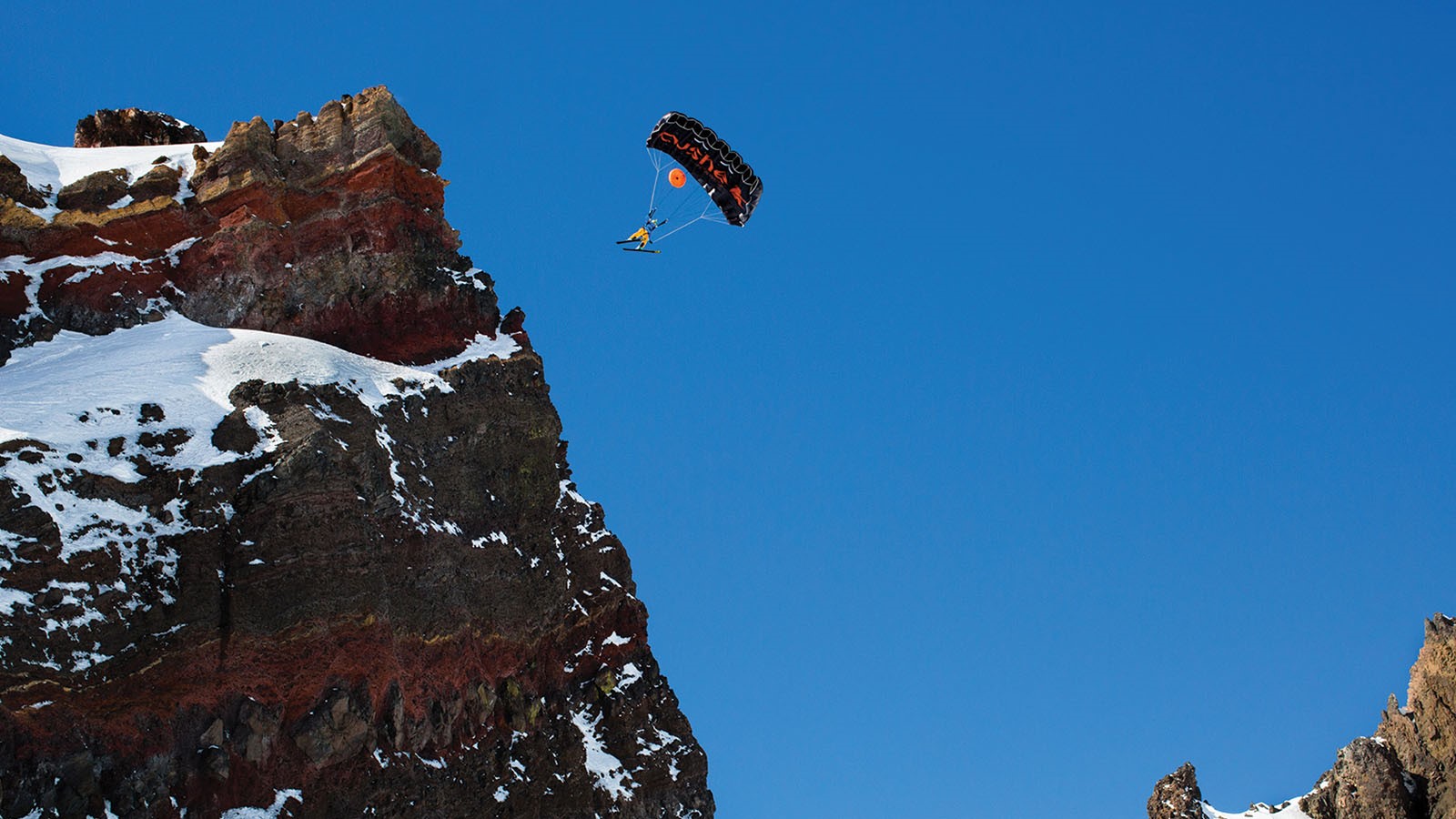 April 8 - 18, 2021
This thrilling documentary delves into Matthias Giraud's personal and professional lives, where he juggles his passion for extreme sports with his duties as a devoted husband and father.
The line between genius and madman is often razor-thin; after taking stock of pro-BASE jumper Matthias Giraud's mountain-side antics, it begs the question to which side of the line he falls. Super Frenchie offers a bird's-eye view of Giraud's death-defying stunts while giving a unique peek into the philosophy behind his willingness to risk his life for the thrill. In his own words, "A strong man accepts his mortality; a weak man is consumed by his fear of the inevitable." Perhaps not such a madman after all. Over the course of filming, Matthias falls in love and experiences the birth of his first child. His inner circle wonders if that will lead him to draw back on the especially dangerous stunts. When a rogue gust of wind slams him into a cliff face, resulting in hospitalization and nearly killing him, he can no longer avoid the question. Struggling to get back into the sport he loves, Giraud must contend with the effect of his lifestyle over his young family. Many ask him to stop completely, but that would be to deny his purpose of experiencing life to its fullest. Audiences will be left prying their jaws off the floor one minute and pondering the meaning of life the next, a sensory whiplash emblematic of the way Giraud lives his thrilling life.
— Connor Cartmill
Director Biography
Chase Ogden is an educator and filmmaker based in Spokane, Washington. He earned an MFA in filmmaking from Chapman University, specializing in motion graphic design, video editing, and sound design. He is an associate professor of film production and film studies at Eastern Washington University, and is the former director and current board member/programmer of the Spokane International Film Festival. Super Frenchie is his feature length directorial debut.
Director:

Chase Ogden

Premiere Status:

Seattle

Country:

USA, France, Iceland

Year:

2020

Running Time:

77 minutes

Producer:

Andy McDonough, Jason Reid, Kiah Jones

Screenplay:

Andy McDonough, Chase Ogden

Cinematographers:

Chase Ogden

Editors:

Chase Ogden

Music:

Jonathan Haidle, Bradley Laina

Website:

Official Film Website

Filmography:

Debut Feature Film

Language:

English

US Distributor:

Greenwich Entertainment