Sweat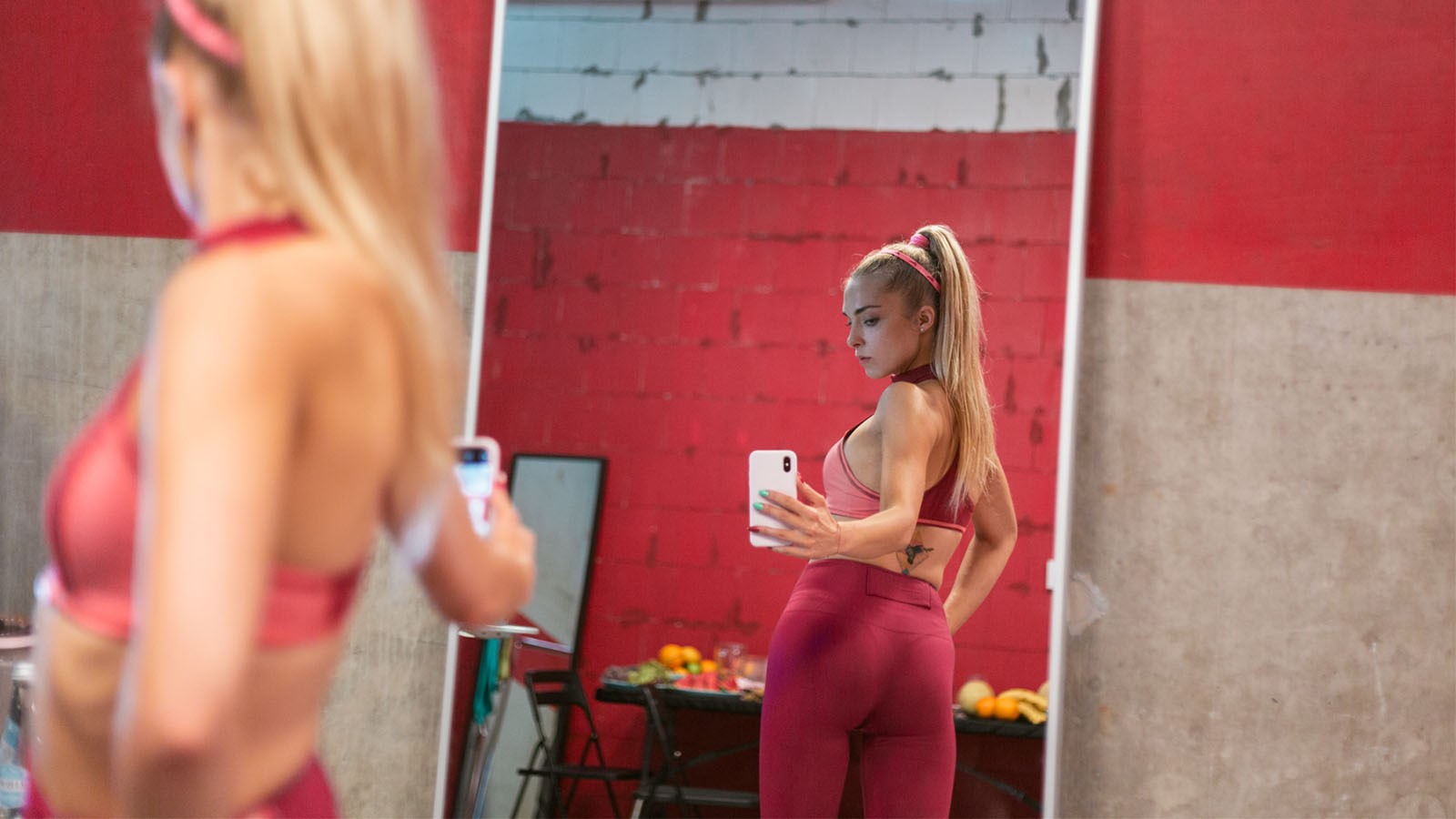 April 8 - 18, 2021
Three days in the life of a celebrity fitness motivator and social media influencer Sylwia, whose carefully curated persona (600,000 Instagram followers!) belies the anxious, insecure real person within. A high-energy character study about the fission between private and public life.
Closed Captioning available
PRERECORDED Q&A
Screening features a prerecorded Q&A with Magnus Von Horn (director).

Sweat starts out light, pink, and fluffy and then turns into a high-energy character driven story of blond Sylwia, a Polish workout motivator and social influencer. She creates her workouts in the middle of shopping centers and they draw large crowds. Her dream is to have a positive effect and inspire people, and she has developed a social media following and blogs daily calling her fans "Love" and sending them positive vibes. Her goal is to break into television. She is utterly sincere and without guile, as she is utterly vain and self-obsessed, a girl who seems to have everything—even her own stalker! However, at home, besides her cute dog Jackson, Sylwia is alarmingly lonely. Furthermore, her loneliness has depth and darkness, and her powerful empathy knows no limits. Swedish director Magnus Van Horn's view of Sylwia is nonjudgmental, admiring, and a bit mystified. Actor Magdelena Kolesnik is a real knockout as a modern plugged-in woman, who "knows" thousands of people yet has no close friends; she's a Roxette-singing Barbie who's "got the look" and who really wants to speak the truth. Don't underestimate Sylvia!
Director Biography
Magnus von Horn was born in 1983 in Gothenburg, Sweden. He graduated from the Polish National Film School in Łódź in 2013, where he now teaches directing. His debut feature The Here After (2015) premiered at the Directors' Fortnight at Cannes in 2015 and won two Swedish Guldbagge Awards for Best Film and Best Director. He took part in the TorinoFilmLab for his second feature, Sweat (2020).
Director:

Magnus Von Horn

Principal Cast:

Magdalena Koleśnik, Julian Świeżewski, Aleksandra Konieczna, Tomasz Orpiński, Zbigniew Zamachowski

Premiere Status:

Seattle

Country:

Poland, Sweden

Year:

2020

Running Time:

105 minutes

Producer:

Mariusz Włodarski

Screenplay:

Magnus von Horn

Cinematographers:

Michał Dymek

Editors:

Agnieszka Glińska

Website:

Official Film Website

Awards:

Chicago International Film Festival 2020 (Grand Jury Prize), Trieste Film Festival 2021 (Best Feature Film)

Filmography:

The Here After (2015)

Language:

Polish

Has Subtitles:

Yes

US Distributor:

MUBI

International Sales:

New Europe Film Sales