The Dog Who Wouldn't Be Quiet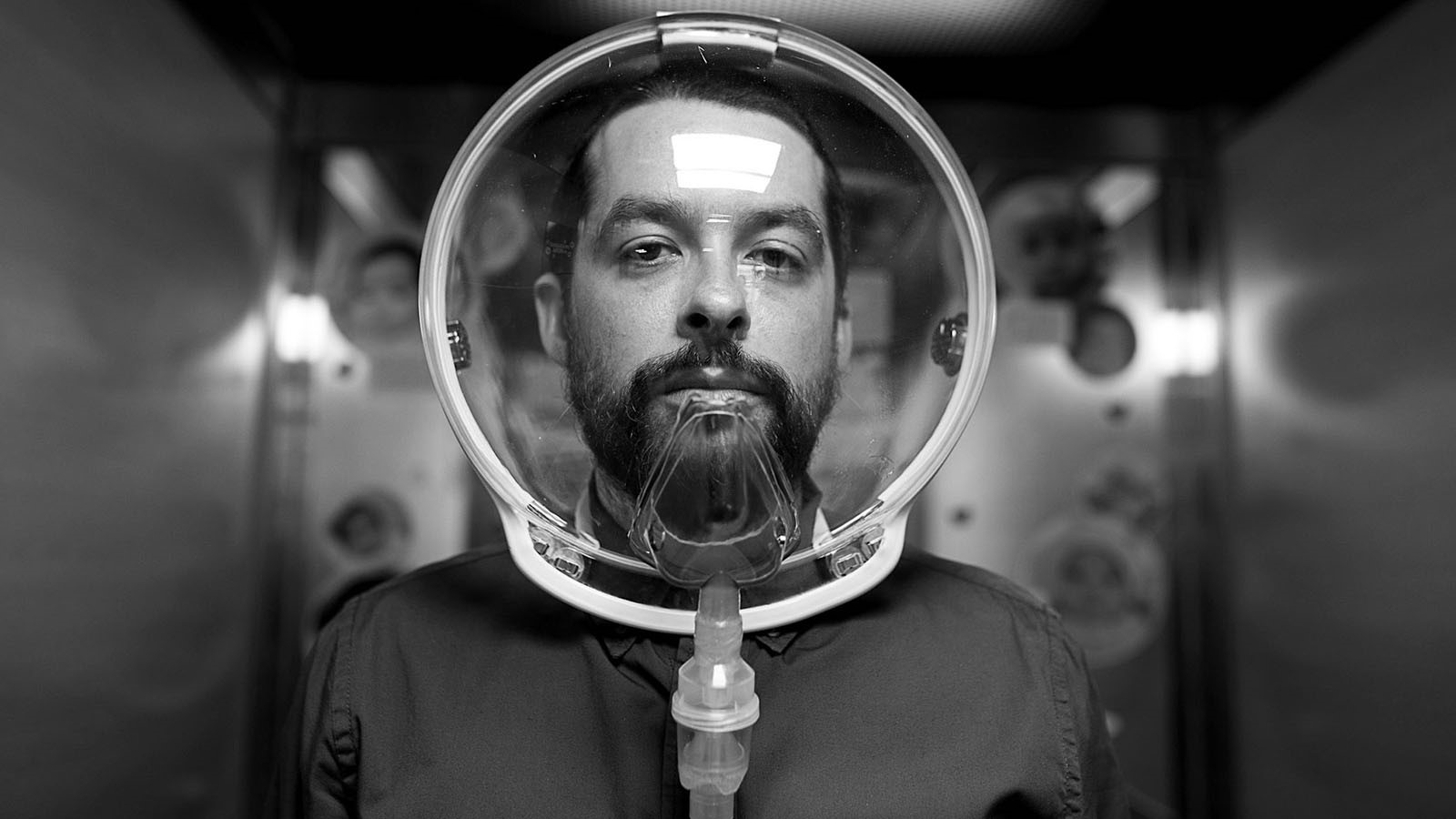 April 8 - 18, 2021
In Argentinian filmmaker Ana Katz's bittersweet and warmly existential feature shot over several years, a gentle man searches for love amid a litany of new jobs while a changing world flirts with the apocalypse.
The neighbors are sick of it. Every day, while thirtysomething graphic designer Sebastian (Daniel Katz, the filmmaker's brother) is at work, his sweet, house-bound dog Rita howls her cries of loneliness, driving everyone else in his apartment complex just a little bit mad. When his attempts at solving the problem by bringing Rita to work with him are met with an "either she goes or you" ultimatum by his boss (Valeria Lois), Sebastian quietly pulls up stakes and relocates to a ranch in the Pampas—a free and nurturing environment for the unassuming artist and his beloved dog. But when he suddenly finds himself without his anchor, his life quickly spins into a patchwork of odd jobs and rootlessness. And yet despite his seeming lack of direction, Sebastian slowly begins to find his place in the world—caring for the sick, selling produce with a collective of Marxist farmers, sharing his political thoughts on a podcast, and even meeting his future wife (Julieta Zylberberg) during an uproarious wedding reception dance. With unexpected global calamities and the tender call of fatherhood shaping his world, Sebastian's life proves that even a life lived in gentle rebellion against expectations can be a rich one in this fresh, funny, and deeply affecting new film from celebrated writer/director Ana Katz and cowriter Gonzalo Delgado), winner of the VPRO Big Screen Award at the 2021 Rotterdam International Film Festival.
Director Biography
Ana Katz was born in Buenos Aires, Argentina. She is an actress, screenwriter, director, as well as film and theater producer. Her films include Musical Chairs (2002), A Stray Girlfriend (2007), and My Friend from the Park (2015). She is married to actor and writer Daniel Hendler, and together they have two children.
Original Language Title:

El perro que no calla

Director:

Ana Katz

Principal Cast:

Daniel Katz, Valeria Lois, Julieta Zylberberg, Lide Uranga, Raquel Bank, Carlos Portaluppi

Premiere Status:

Seattle

Country:

Argentina

Year:

2021

Running Time:

73 minutes

Producer:

Ana Katz, Laura Huberman

Screenplay:

Gonzalo Delgado, Ana Katz

Cinematographers:

Gustavo Biazzi, Guillermo Nieto, Marcelo Lavintman, Fernando Blanc, Joaquin Neira

Editors:

Andres Tambornino

Music:

Nicolas Villamil

Awards:

2021 Rotterdam International Film Festival (VPRO Big Screen Award)

Filmography:

Florianopolis Dream (2019); My Friend from the Park (2014); Musical Chairs (2002); A Stray Girlfriend (2007); Los Marziano (2011)

Language:

Spanish

Has Subtitles:

Yes

International Sales:

Luxbox Films