The Return: Life After ISIS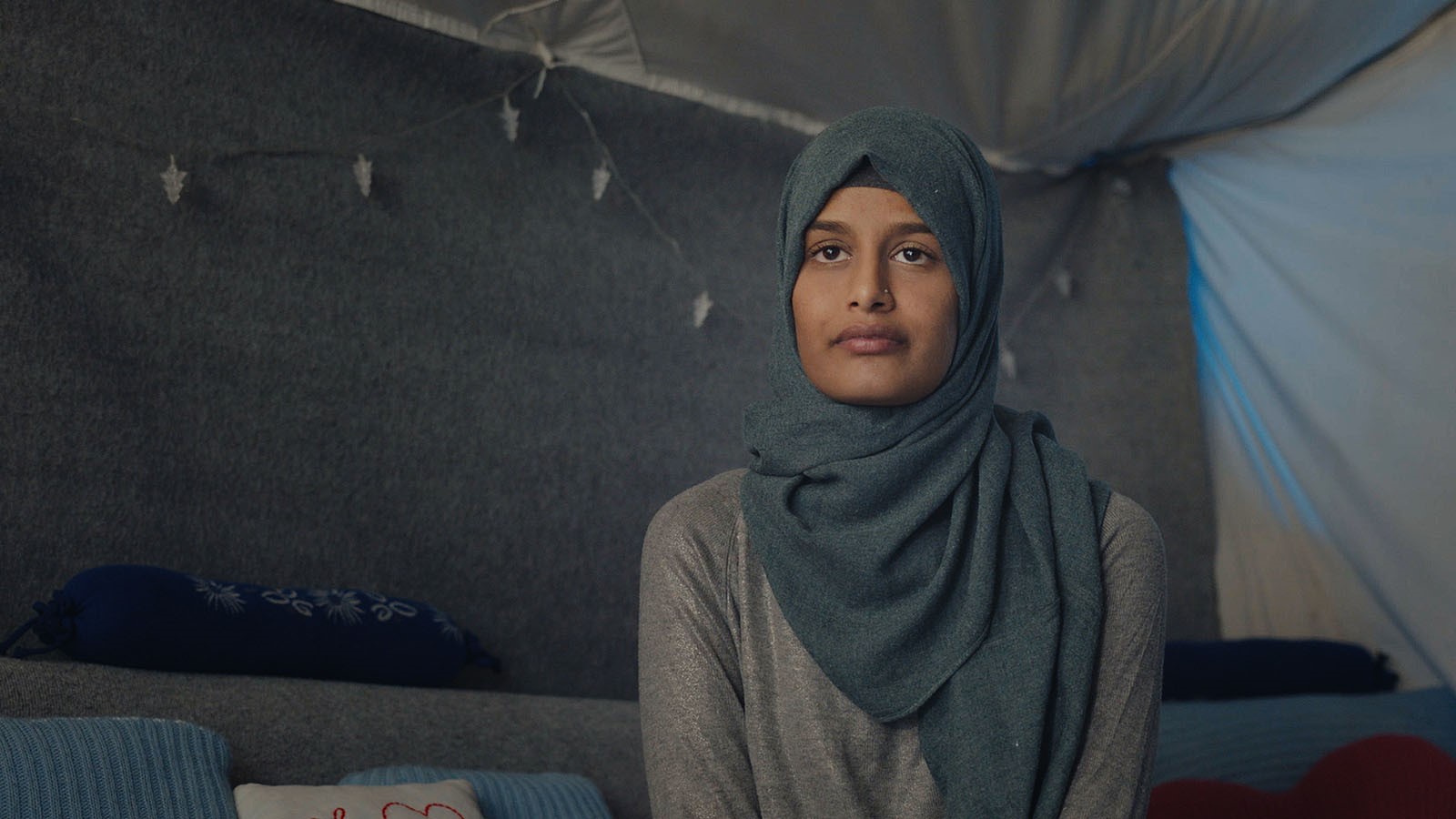 April 8 - 18, 2021
A humanizing depiction of the young Western women who committed themselves to ISIS, only to regret joining an organization that preyed on their devotion, as they deprogram at a refugee camp with no country to call their own.
LIVE Q&A - April 17, 3:30pm PT
This film is available to view April 8–18. We suggest watching it on April 17 starting at 1:55pm PT followed by the live Q&A at 3:30pm PT. Alba Sotorra Clua (director) scheduled to participate.
After the Syrian civil war began, ISIS started recruiting disaffected teenage girls to join the fight for the sanctity of Islam. Once there, life for them wasn't what was promised. Now many of these refugees have been left without a country to return to. The Return: Life After ISIS follows a handful of "ISIS Brides" who left Western countries and are now stuck in refugee camps after the collapse of ISIS; people like Shamima Begum, who left London at age 15 with two friends, and Hoda Muthana, who left Alabama at age 19. Back then, ISIS had a strong online propaganda arm that led young women to believe they could help faithful Islamists in Syria, but once they arrived were forced to marry or sold as sex slaves and used for propaganda purposes themselves. This documentary follows them as they go through a deprogramming process. The question becomes: Should someone be forever punished for the severe mistakes they made as teenagers? The US and the UK have revoked citizenship for Muthana and Begum, so the answer is apparently yes. Though it would be easier to keep these women as symbols of the war on terror, this documentary humanizes them, making the thorny subject of the repercussions of terrorism even thornier, giving you plenty to think about.
Director Biography
Alba Sotorra Clua is an independent filmmaker, producer, and founder of the Barcelona-
based production company Alba Sotorra S.L. She has worked in Syria, Afghanistan, Korea, Bosnia, Cuba, the US, Guatemala, England, Iran, Pakistan, Puerto Rico, and Qatar, and has lived long periods in the Middle East. Her films have premiered at numerous international festivals, such as HotDocs, Shanghai International Film Festival, Karlovy Vary, and Seminci. Her documentary feature film Game Over (2015) received the VIII Gaudí Award from the Catalan Film Academy, and her subsequent feature Comandante Arian (2018) was nominated for the Gaudí Awards for Best Documentary in 2019.
Director:

Alba Sotorra Clua

Premiere Status:

Seattle

Country:

Spain, United Kingdom

Year:

2021

Running Time:

90 minutes

Producer:

Alba Sotorra, Vesna Cudic

Screenplay:

Alba Sotorra Clua

Cinematographers:

Lara Vilanova, Gris Jordana, Núria Roldós

Editors:

Michael Nollet, Xavier Carrasco

Music:

Mehmud Berazi

Website:

Official Film Website

Filmography:

Comandante Arian (2018); Game Over (2015)

Language:

Arabic

Has Subtitles:

Yes

International Sales:

Met Film