The Shepherdess and the Seven Songs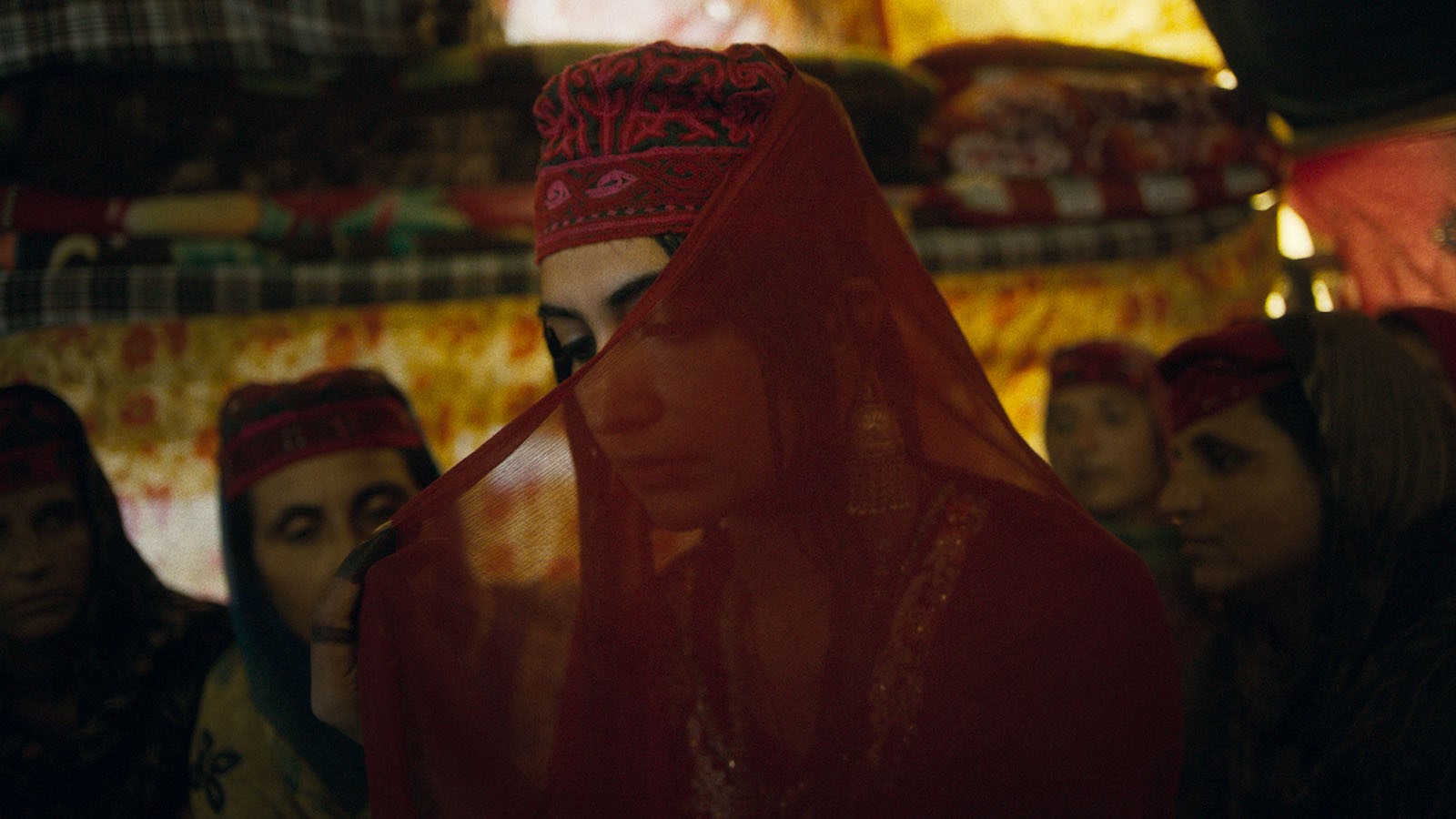 April 8 - 18, 2021
A lyrical, feminist character study set in the Himalayans and based on an Indian folk tale, about a fiercely beautiful nomadic shepherdess named Laila who catches the eye of a lustful young herdsman.
PRERECORDED Q&A
Screening features a prerecorded Q&A with Pushpendra Singh (director).

Based on a Rajasthani folktale with a feminist twist, this gorgeously shot feature revolves around the fiercely beautiful nomadic shepherdess Laila. The action plays against the backdrop of the Kashmir conflict amidst the magnificent Himalayans. Laila and her proud hardworking people are high-altitude goatherds and shepherds who belong to a marginalized minority called Gurjar-Bakarwals, a mostly a Muslim nomadic tribe based in the Pir Panjal Range. The rugged passes where they roam are heavily patrolled by border guards and petty bureaucrats who keep an eye on the local comings and goings and take extra special note of beautiful women. Laila soon catches the eye of a lustful young herdsman, but if you think you can predict how the story will progress, prepare for some sly surprises. The film is divided into seven parts with the accompaniment of seven classical songs for each section. Director Pushspendra Singh was inspired by the poetry of the 14th Century Kashmiri female mystic poet Lalleshwari, creator of the earliest known works of Kashmiri literature. The tone and spiritual atmosphere are shaped by the spectacular beauty of the place and by Laila's wisdom.
Director Biography
Pushpendra Singh is an Indian filmmaker from Sainyaa, a small town near Agra. When he enrolled at the Film and Television Institute of India, he intended to study acting. However, he shifted gears once he realized he was better suited to directing. His directorial debut Lajwanti (2014) was screened at the Berlinale Forum, and his second feature, Ashwatthama (2017), premiered at the Busan International Film Festival in the New Currents competition.
Original Language Title:

Laila aur satt geet

Director:

Pushpendra Singh

Principal Cast:

Navjot Randhawa, Sadakkit Bijran, Shahnawaz Bhatt, Ranjit Khajuria, Mohammed Yaseen

Premiere Status:

Seattle

Country:

India

Year:

2020

Running Time:

98 minutes

Producer:

Gulab Singh Tanwar, Sanjay Gulati, Ajit Singh Rathore, Pushpendra Singh

Screenplay:

Pushpendra Singh

Cinematographers:

Ranabir Das

Editors:

Samarth Dixit

Music:

Naren Chandavarkar, Benedict Taylor

Website:

Official Film Website

Awards:

Hong Kong International Film Festival 2020 (Best Director), Jeonju International Film Festival 2020 (NETPAC Award)

Filmography:

Pearl of the Desert (doc., 2019); Ashwatthama (2017); Lajwanti (2014)

Language:

Gojri, Hindi

Has Subtitles:

Yes

US Distributor:

Deaf Crocodile, Gratitude Films

International Sales:

Pascale Ramonda