This Town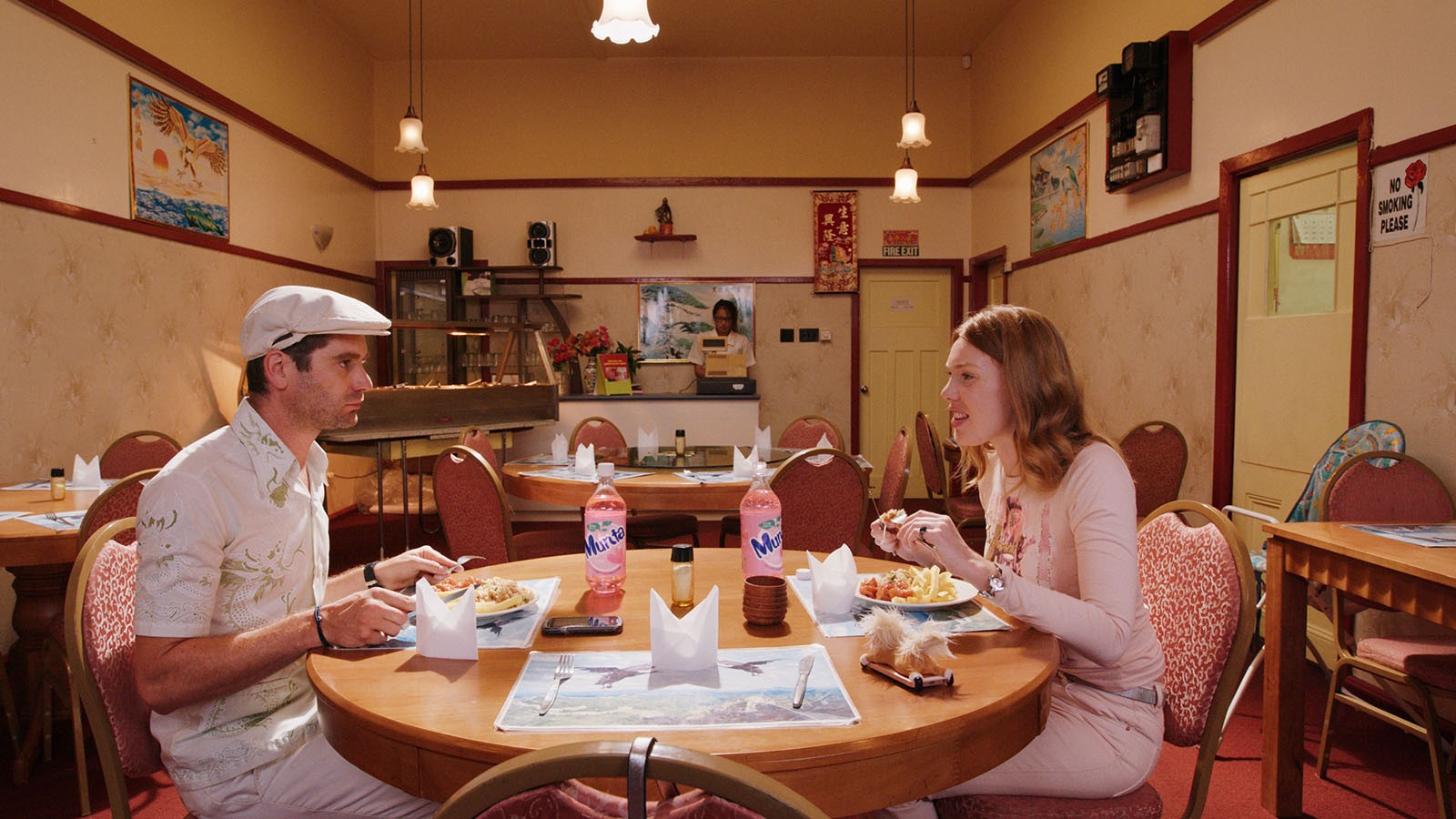 April 8 - 18, 2021
In this touchingly twisted comedy that recalls the mockumentaries of Christopher Guest, a young man accused of murdering his entire family tries to reenter the dating scene, only to run afoul of suspicious townsfolk and a retired cop.
LIVE Q&A - April 10, 8:30pm PT
This film is available to view April 8–18. We suggest watching it on April 10 starting at 7:00pm PT followed by the live Q&A at 8:30pm PT. David White (director) scheduled to participate.
"I'm Sean, and this is obviously my dating video. Just wanna say, I didn't kill my whole family." If Christopher Guest got drunk and binge-watched a bunch of true crime documentaries, you'd get This Town. A mockumentary about love and murder, David White's delightfully strange comedy is one of the best things to come out of New Zealand since that one with all the Hobbits and their mystical jewelry. It's been a few years since country boy Sean was found innocent of murdering his family, but the rural residents of Thiston are certain of his guilt all the same. With nothing to lose, Sean joins a dating app and catches the eye of kindhearted Casey (Alice May Connolly), who has no knowledge of his past. They hit it off like gangbusters, bonding over their similar Chinese buffet preferences and Sean's songwriting prowess, but their happiness may be shortlived; still on the case are Pam (Robyn Malcolm), an ex-cop who now runs the chintziest petting zoo/waterpark in the land, and Janice (Rima Te Wiata), the local tabloid reporter obsessed with landing the one big story that will surely catapult her to international fame. Did Sean do it? Will Casey's friends convince her that her beau may be a cold-blooded killer? Will Pam turn on the water for Thiston's single waterslide? Come on down to This Town.
Director Biography
David White's projects explore all of the beautiful and grotesque aspects of life in rural New Zealand. This focus comes naturally to White, who was raised on a farm in Hawke's Bay. After studying Film Production at England's National Film and TV School, He went on to produce his documentary Meat (2017), which chronicles the lives of three farmers and a hunter. After stepping behind the camera to act in his short film "Killer?" (2015), White proceeded to write, direct and co-star in the romantic comedy This Town (2020).
Director:

David White

Principal Cast:

David White, Rima Te Wiata, Robyn Malcolm, Alice May Connolly

Premiere Status:

US

Country:

New Zealand

Year:

2020

Running Time:

86 minutes

Producer:

Kelly Martin, David White, Aaron Watson

Screenplay:

David White, Henry Feltham

Cinematographers:

Adam Luxton

Editors:

Paul Wedel, Francis Glenday, Megan Brooks

Music:

Sam Scott, Lukasz Buda, Conrad Wedde

Filmography:

Meat (2017); I Kill (doc., 2014)

International Sales:

New Zealand Film Commission