107 Mothers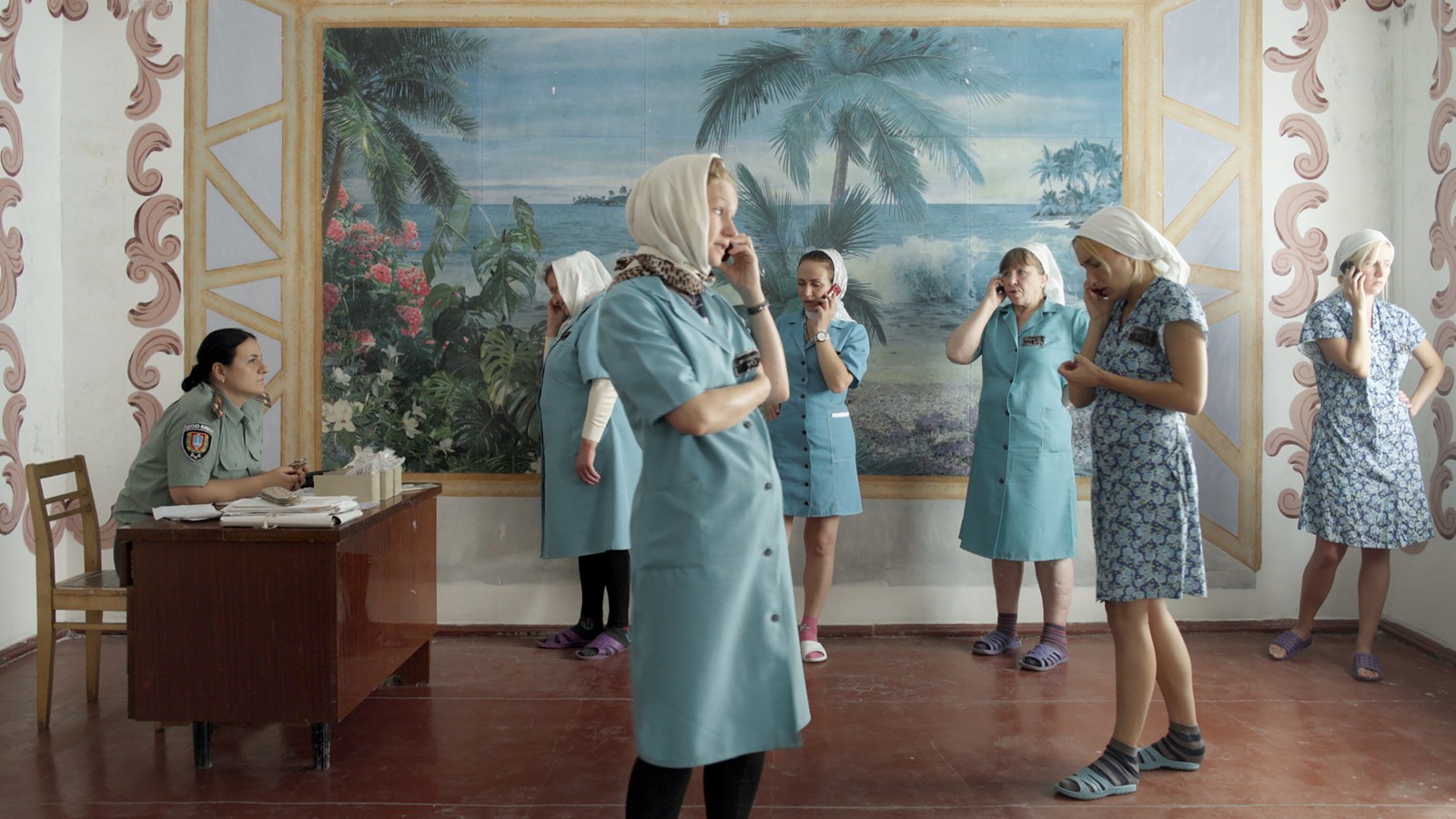 April 14 - 24, 2022
In this striking docufiction meditation on motherhood, Slovakia's Oscar® submission blends real-life interviews and thinly fictionalized narrative as a recently incarcerated woman navigates the ins and outs of a Ukrainian women's correctional facility.
STREAMING TICKETS*
*Restricted to audiences in WA State.
Outside of Odesa, Ukraine, there is a prison that houses pregnant offenders. The prison oversees the women's pregnancies and births, puts them to work, and makes sure they have a situation to go home to when their child turns three. We are going to meet 107 mothers in small, perfect, emotionally raw interviews where they confess their murders and tell about the various roads they took to incarceration. 107 Mothers is a beautiful docu-fiction film about a heavy subject and, thankfully, director Peter Kerekes gives it a well-needed light touch. Each scene has an atmosphere that is plain yet perfectly set in its simplicity. Overseeing each and every one of these ladies is Iryna (Iryna Kiryazeva), the prison's ward, who longs to have her own child someday. She really cares about these women, taking particular interest in Olesiya (Maryna Klimova) and her son. But helping Olesiya is challenging until she comes to terms with her crime. Sometimes Iryna's methods are invasive, yet how else can she tell what's on her women's minds? Under her care, most of them resolve pressing issues and clear the way for 107 mothers' chances to change their lives.
Original Language Title:

Cenzorka

Director:

Peter Kerekes

Principal Cast:

Maryna Klimova, Iryna Kiryazeva, Lyubov Vasylyna

Premiere Status:

Seattle

Country:

Slovakia, Czech Republic, Ukraine

Year:

2021

Running Time:

93 min

Producer:

Ivan Ostrochovský, Ivana Kurincová, Jiri Konecny, Denis Ivanov, Peter Kerekes

Screenplay:

Ivan Ostrochovský, Peter Kerekes

Cinematographers:

Martin Kollár

Editors:

Martin Piga, Thomas Ernst

Music:

Lucia Chuťková

Website:

Official Film Website

Awards:

Official Oscar Submission 2022 (Best International Film), Venice Film Festival 2021 (Best Screenplay), Les Arches 2021 (Best Film), Chicago International Film Festival 2021 (Best Film)

Filmography:

Velvet Terrorists (2013), Cooking History (2009), 66 Seasons (2003)

Language:

Russian, Ukrainian

Has Subtitles:

Yes

Format:

DCP

International Sales:

Films Boutique