200 Meters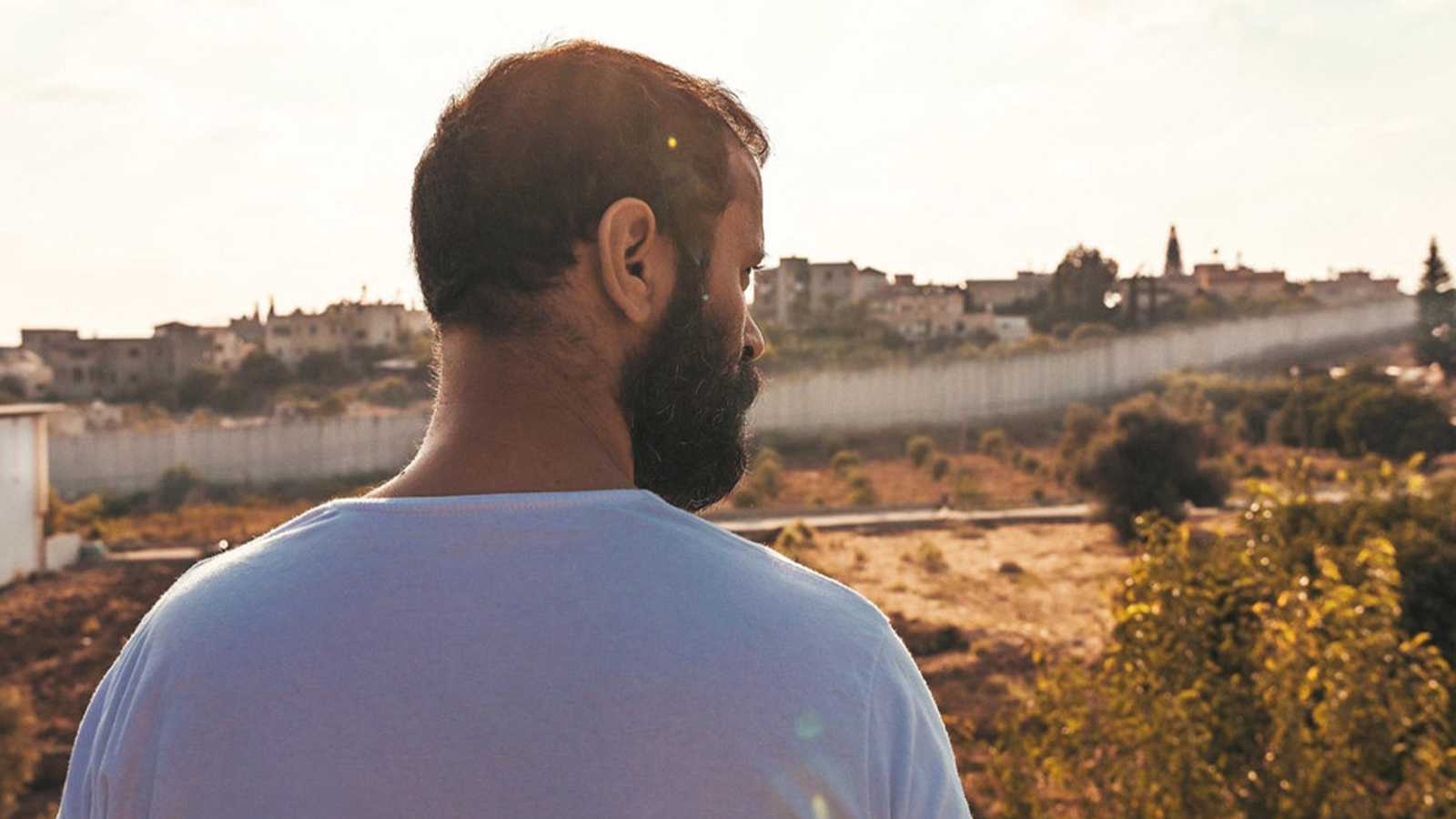 April 8 - 18, 2021
Upon learning his son has had an accident, a desperate Palestinian construction worker at wit's end attempts to smuggle himself past the separation wall between Israel and the West Bank to see him.
*Restricted to audiences in WA state.
PRERECORDED Q&A
Screening features a prerecorded Q&A with Ameen Nayfehm (director).
Mustafa (Ali Suliman) and his family live 200 meters apart, on opposite sides of the wall dividing Israel from the Occupied Territories. This arrangement is a matter of both economic necessity and political principle; Mustafa doesn't want the Israeli ID that he would need in order to live in that country. Instead, the family bridges the divide with phone calls and by flashing lights across their uninterrupted sightline. Mustafa uses his work permit to go back and forth; it's not ideal, but it works well enough until one day when the guard at the border crossing informs him that his permit has expired. Under ordinary circumstances, this might be nothing more than a bureaucratic hassle, but when his son is gravely injured, Mustafa sets about trying to find an alternate route into Israel. A friend puts him in touch with smugglers, he pays an exorbitant fee, and soon he finds himself in a minivan with a ragtag bunch of fellow passengers, including a teenager, Rami, who's trying to find work, and a German filmmaker traveling with her Palestinian boyfriend. Together, they embark on a risky journey across the border, dodging Israeli security on the one hand and Palestinian petty criminals on the other. The danger of the trip, the lengths to which the passengers are driven, and of course, the urgency of Mustafa's situation all serve to draw attention to why it is that he should have to take his life in his hands to travel only 200 meters.
Director Biography
Ameen Nayfeh was born in Palestine in 1988. He spent his formative years moving between Jordan and Palestine. Despite an early interest in filmmaking, in 2010 he earned his B.Sc. in Nursing from Al-Quds University in East Jerusalem. Two years later, he earned an MFA in film production from the Red Sea Institute of Cinematic Arts in Jordan. 200 Meters is his first feature film.
Director:

Ameen Nayfeh

Principal Cast:

Ali Suliman, Lana Zreik, Samia Bakri, Tawfeeq Nayfeh, Maryam Nayfeh

Premiere Status:

Seattle

Country:

Palestine, Italy, Qatar, Sweden

Year:

2020

Running Time:

96 minutes

Producer:

May Odeh

Screenplay:

Ameen Nayfeh

Cinematographers:

Elin Kirschfink

Editors:

Kamal El Mallakh

Music:

Faraj Suliman

Website:

Official Film Website

Awards:

Offical Oscar Submission 2021 (Best International Film)

Filmography:

Debut Feature Film

Language:

Arabic, Hebrew, English

Has Subtitles:

Yes

US Distributor:

Film Movement

International Sales:

True Colours Glorious Films