8 Borders, 8 Days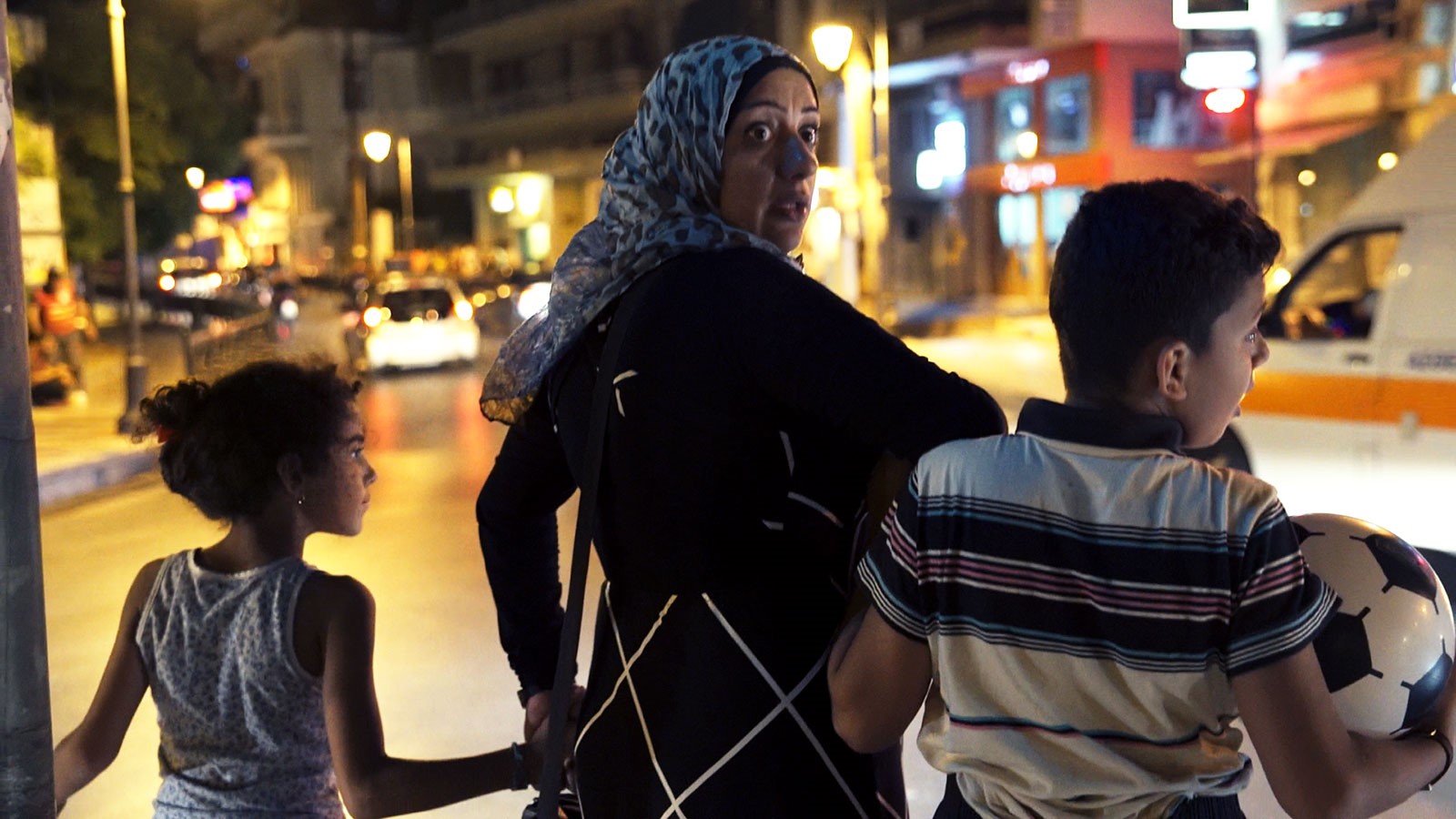 Putting a human face on the Syrian refugee crisis, this perceptive documentary chronicles a determined single mother and her two young children, who after being denied resettlement in the U.S., stage a dangerous escape across the sea on an inflatable raft.
8 Borders, 8 Days is the recipient of the 2016/2017 True Productions Documentary Filmmakers Grant.
Saturday, May 20, 2017
Purchased Tickets
Limited Availability
On Standby
Matinee
Sunday, May 21, 2017
Purchased Tickets
Limited Availability
On Standby
Matinee
After Amanda Bailly, a documentary filmmaker, arrived on the Greek island of Lesbos in 2015 to cover the plight of fleeing Syrian refugees, she noticed one strong woman confronting a riot-gear-clad Greek police officer. Bailly was instantly drawn to the fearlessness of the woman, named Sham, under desperate circumstances, and decided to make Sham's harrowing journey the focus of her film. The result is 8 Borders, 8 Days, an unblinking portrait of this single mother's determination to escape the horrors of the Syrian civil war with her two children. After applying for a U.S. visa, submitting to medical tests, and taking English classes, Sham never heard back from officials after 15 months, so she finally decided to brave the hazardous waters between Syria and Lesbos on a leaky smuggler's raft. This immersive doc crams the rest of Sham's story into a thrilling 60 minutes as she negotiates her way through an increasingly unwelcoming European bureaucracy to save her family. Bailly said her intent with this, her first feature-length documentary, is to highlight the fact that much smaller, poorer nations have taken in millions of Syrian refugees while the U.S. has accepted only 2,000 since fighting broke out. 8 Borders, 8 Days is a sobering testament to the dire human consequences of closing our doors on people we once considered the foundation of the American experiment.
Director Biography
Amanda Bailly is the director, producer and cinematographer of 8 Borders, 8 Days. She is an independent filmmaker based in Beirut, Lebanon, where she produces short documentaries and videos for human rights organizations. Previously, she was a full-time producer for Human Rights Watch's multimedia team in New York. She studied journalism and Middle East history at Boston University.
Sponsored by UW Center for Human Rights
Director:

Amanda Bailly

Principal Cast:

Sham, Yaman, Eylan (Lulu)

Premiere Status:

Seattle

Country:

Lebanon, USA

Year:

2017

Running Time:

88 min. (incl. 28 min. short film)

Producer:

Amanda Bailly

Screenplay:

Amanda Bailly, Joseph Singer

Cinematographers:

Amanda Bailly

Editors:

Joseph Singer, Amr Kokash, Carine Doumit

Music:

Anthony Sahyoun

Website:

Official Film Website

Filmography:

Debut Feature Film

Language:

Arabic

Has Subtitles:

Yes

Format:

DCP