The '80s Teen Movie High School Reunion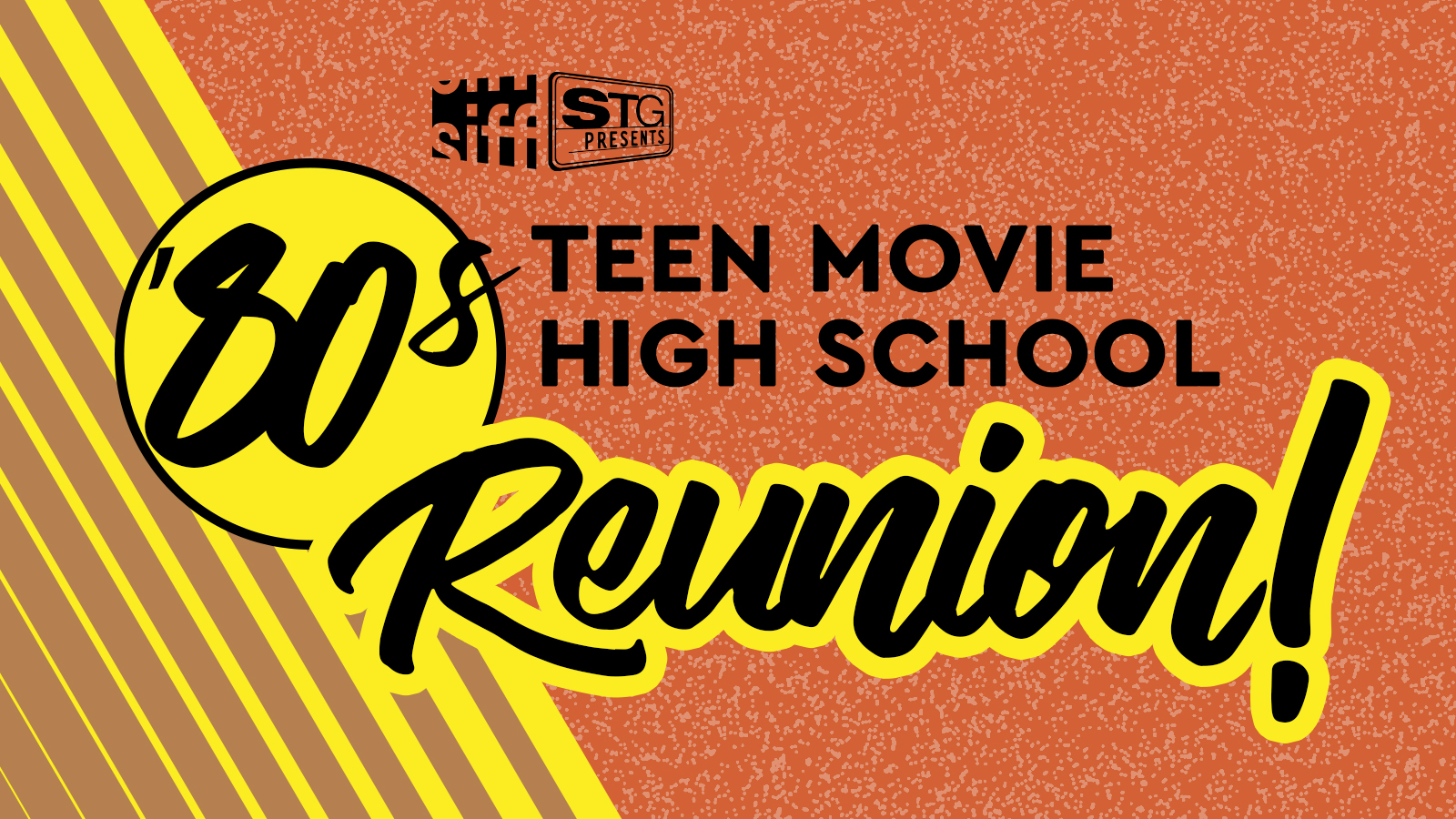 Join us for this epic party celebrating a "totally rad" decade! Show off your '80s duds, compete in our Yearbook Challenge, sing along to the decade's best movie anthems, laugh along with staged recreations of classic scenes performed by Ian Bell's Brown Derby Series, and dance the night away with live music from '80s Invasion.
Friday, May 26, 2017
Purchased Tickets
Limited Availability
On Standby
Matinee
Join the alumni of The Breakfast Club, Say Anything, Heathers, Footloose, The Karate Kid, Better Off Dead, The Lost Boys, and other classics of the 1980s for a magical class reunion celebration! Brush out that mullet and glue up your mohawk, show off your best '80s outfit, and spend the evening singing along to music videos of the decade's best movie anthems, laughing along with ridiculously staged moments from your favorite films of the era performed by Ian Bell's Brown Derby Series and dancing to the best tunes performed live by 80s Invasion. Partygoers will also be given their own "Reunion Yearbook" and assigned an '80s teen movie character nametag so they can compete to win prizes in our interactive scavenger hunt!
Running Time:

120 minutes