All About Me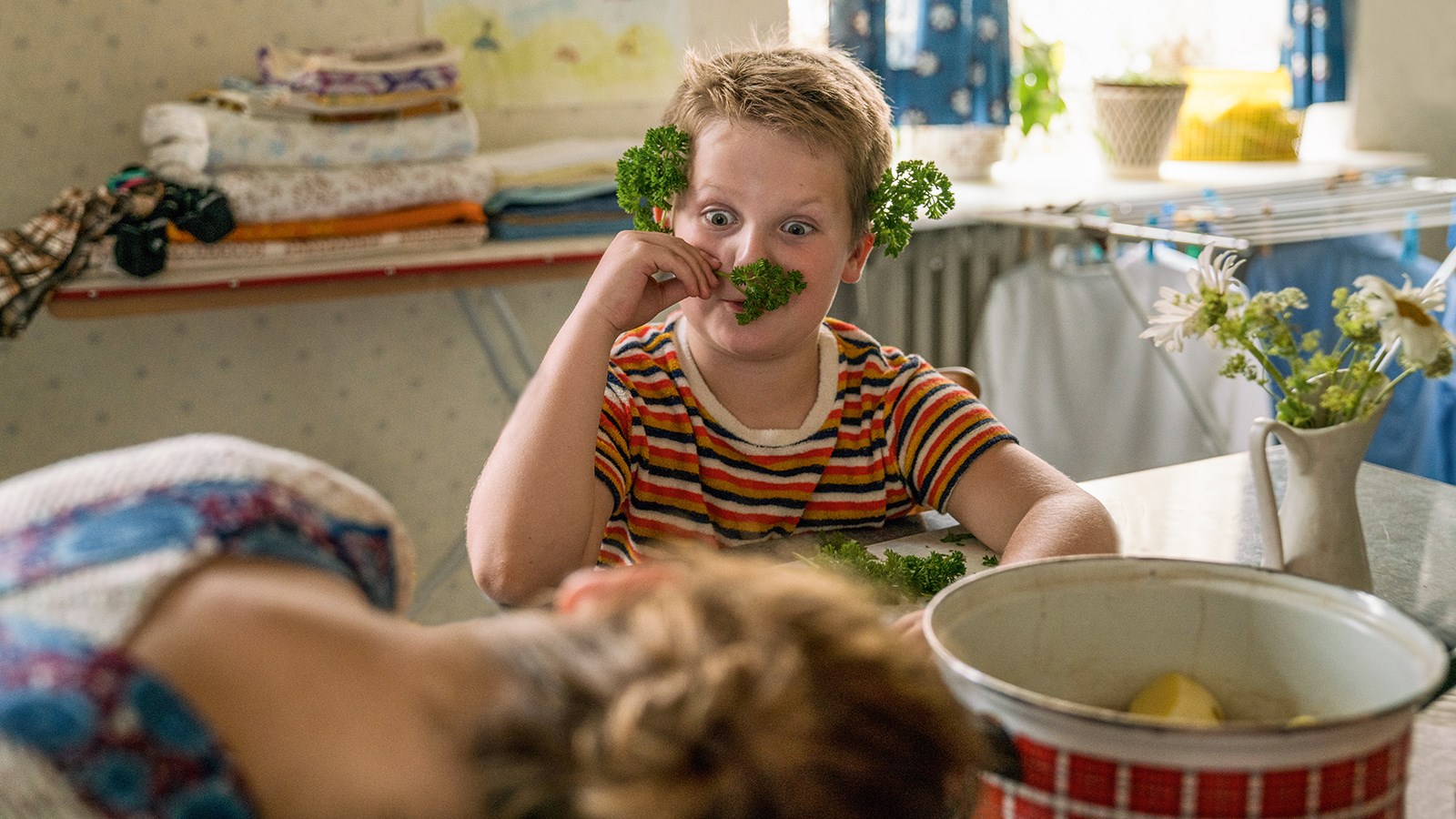 In this sweet origin story of one of Germany's most beloved comedians, a pudgy nine-year-old boy in 1972 Germany with a troubled family life finds solace in his two kind-hearted grandmothers and his own desire to make people laugh.
You know you've made it as one of your country's most famous celebrities when they make a movie about your childhood. Such is All About Me—whose German title translates to The Boy Needs Some Fresh Air—a sweet origin story about Hape Kerkeling, one of Germany's most beloved comedians and television hosts. It's 1972 in Germany's Ruhr Valley and Hape is simply Hans-Peter, a pudgy nine-year-old with a troubled family life; ever since his mother's botched surgery, he has watched her sink into a deep depression, one that eventually leads to her taking her own life. With tragedy hanging over the family, his despondent father leaves Hans-Peter in the care of his kind-hearted grandmothers, whose love and care make it possible for the young lad to survive the emotional turmoil and use his natural comedic talents to heal his own wounds—all while making people laugh along with him. Maybe this kid has something going on! Based on Kerkeling's best-selling autobiography and marvelously handled by Oscar®-winning director Caroline Link (Nowhere In Africa), All About Me is an entertaining, sincere coming-of-age story about the therapeutic potential of laughter.

Director Biography
Caroline Link's career as a director began with immediate success both at the national and international level when her first feature film Beyond Silence (1996) was nominated for an Academy Award® for Best Foreign Language Film in 1997. After completing her second feature film, Punktchen Und Anton (1999), a children's movie based on the Erich Kastner novel of the same name, Caroline Link directed Nowhere In Africa (2001), which won the Academy Award® for Best Foreign Language Film in 2003. In 2013, she directed Exit Marrakech, which premiered as a Special Presentation at the Toronto International Film Festival and won the Gryphon Award for Best Film at the Giffoni International Film Festival.
Sponsored by Goethe Pop Up Seattle, Honorary Consulate of Germany in Seattle, Wunderbar: A Celebration of German Film
Original Language Title:

Der Junge muss an die frische Luft

Director:

Caroline Link

Principal Cast:

Julius Weckauf, Luise Heyer, Sonke Mohring, Joachim Krol, Ursula Werner

Premiere Status:

North American Premiere

Country:

Germany

Year:

2019

Running Time:

100 minutes

Producer:

Hermann Florin, Nico Hofmann, Sebastian Werninger

Screenplay:

Ruth Toma

Cinematographers:

Judith Kaufmann

Editors:

Simon Gstottmayr

Music:

Niki Reiser

Website:

Official Film Website

Filmography:

Exit Marrakech (2013); A Year Ago in Winter (2008); Nowhere in Africa (2001); Punktchen und Anton (1999); Beyond Silence (1996)

Language:

German

Has Subtitles:

Yes

Format:

DCP

International Sales:

Picture Tree International