All My Loving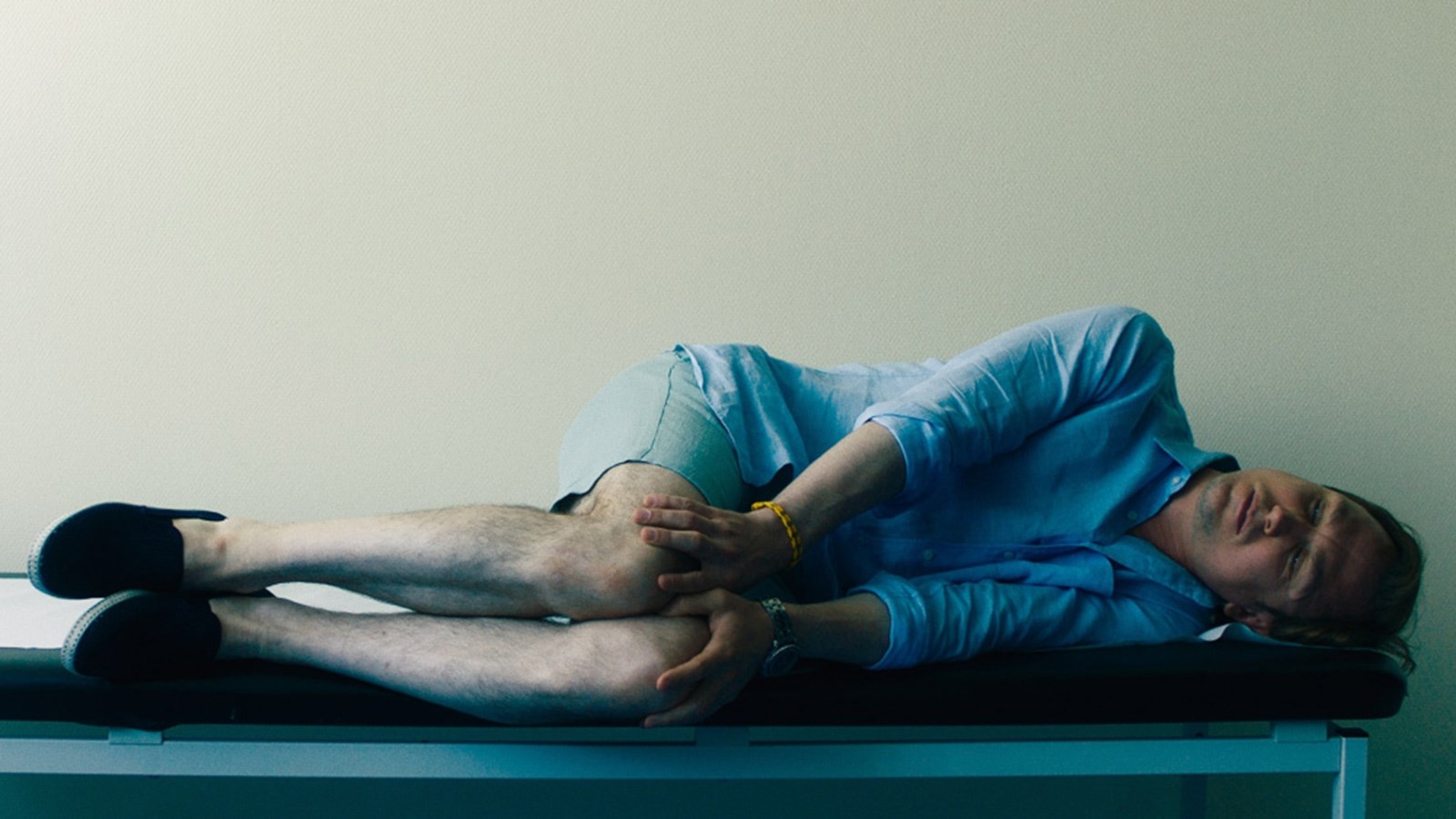 The lives of, and choices made by, three 40ish siblings (a playboy pilot, a neurotic wife, and a harried student) are explored in this trifold drama.
Edward Berger's quiet, generational drama All My Loving centers around the Hoffman siblings, who are each forced to make decisions that will ultimately lead to emotional maturity. 41-year-old Stefan (Lars Eidinger) is a wealthy pilot who spends most of his life in transit. He is almost a caricature of toxic masculinity, flaunting his Porsche, swimming pool, and roster of beautiful women, but his superficial existence comes into question when he gets sick and his troubled daughter deserts him. Meanwhile, 44-year-old Julia (Nele Mueller-Stofen) takes a trip to Italy with her husband in an attempt to save their relationship. While there, she encounters an injured dog, which becomes her singular focus and provides a welcome distraction from her marital problems. Tobias (Hans Low), 34, is married to a successful businesswoman and has three children. He is trying to finish his doctoral thesis, but when the Hoffman siblings' father falls ill, Tobias is forced to assume the role of family caretaker while putting his own aspirations aside. In recounting these three tales of Hoffman, the film does not spoon-feed likeability to the audience; instead, it introduces deeply humanistic flaws that allow viewers to identify with the characters and root for them to grow into better versions of themselves.

Director Biography
Born in 1970 Germany, Edward Berger graduated from NYU's Tisch School of the Arts and directed his debut Gomez in 1997. His subsequent films, A Good Summer (2012) and Jack (2014), won, respectively, a German Grimme Award and the German Academy Award in Silver for Best Picture. Among his work for television, Berger's series "Deutschland '83" (2015) won the award for Best International Drama Series at Series Mania, the International Emmy, and the Peabody Award. And recently, he directed Showtime's "Patrick Melrose" (2018), starring Benedict Cumberbatch, which was nominated for five Emmy Awards and a Golden Globe.
Sponsored by Lagunitas Brewing Company, Goethe Pop Up Seattle, Honorary Consulate of Germany in Seattle, Wunderbar: A Celebration of German Film
Original Language Title:

Geschwister

Director:

Edward Berger

Principal Cast:

Lars Eidinger, Hans Low, Nele Mueller-Stofen, Manfred Zapatka, Christine Schorn

Premiere Status:

North American Premiere

Country:

Germany

Year:

2019

Running Time:

118 minutes

Producer:

Jan Kruger, Jorg Trentmann, Raimond Gobel

Screenplay:

Nele Mueller-Stofen, Edward Berger

Cinematographers:

Jens Harant, Philipp Haberlandt

Editors:

Barbara Tonnieshen

Music:

Volker Bertelmann (Hauschka)

Website:

Official Film Website

Filmography:

Jack (2014); Frau2 sucht HappyEnd (1999); Gomez (1998)

Language:

German

Has Subtitles:

Yes

Format:

DCP

International Sales:

Beta Cinema