An Almost Ordinary Summer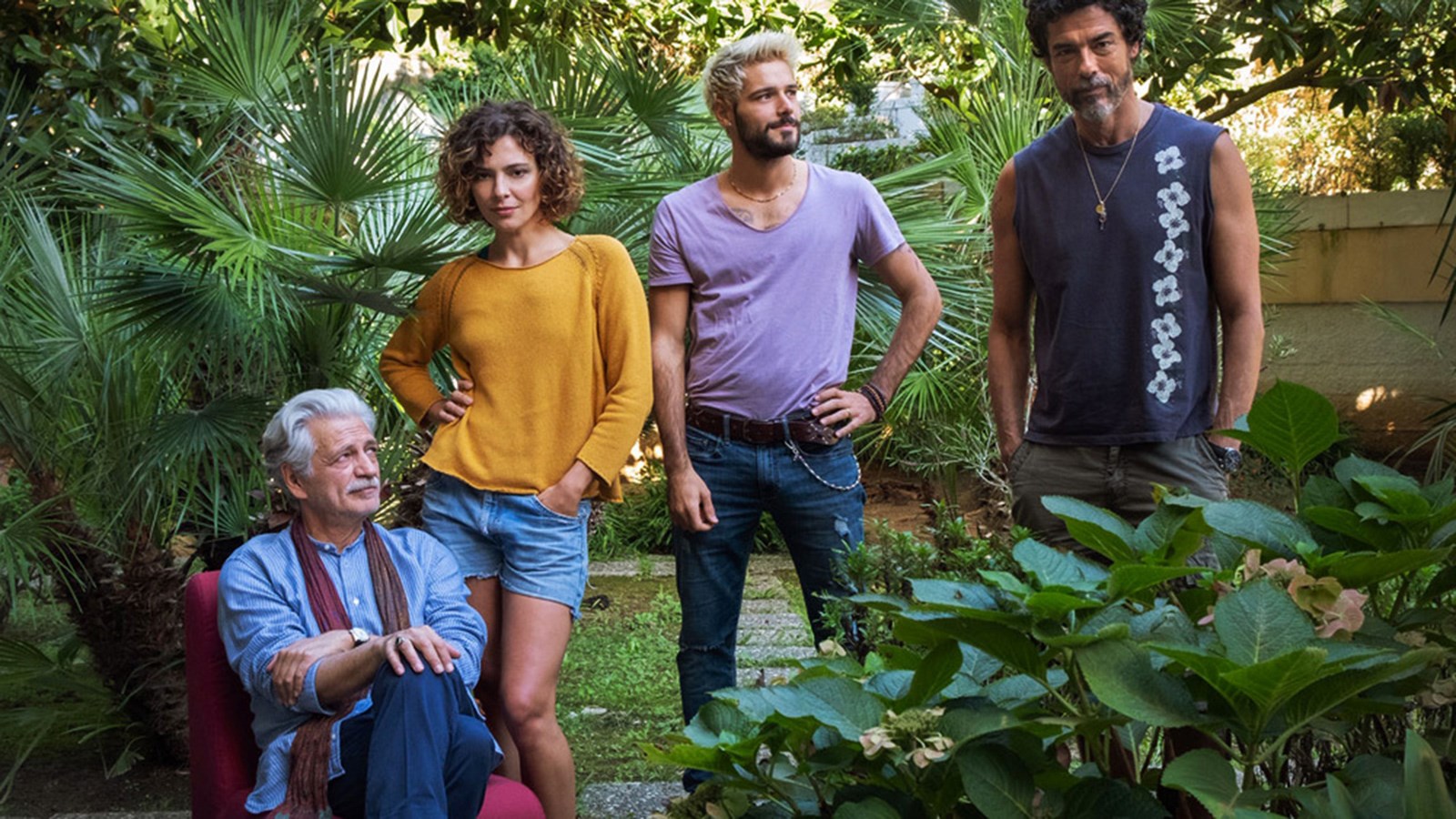 In this positive, feel-good LGBTQ comedy from Italy, two families don't realize they're being brought together for a wedding, and especially not one for their respective, aging patriarchs.
Two families are about to come together for a fantastic wedding; they just don't know it yet. It's the gorgeous Italian coast, and patriarch Toni has opened his mansion's guesthouse for a vacationing young couple, Sandro and the pregnant Carolina, and their father Carlo, who hasn't been the same since his wife died. Toni has also invited his extended family, including famous actress daughter Olivia and his weed-smoking, free-spirited sister, to stay in the mansion. But at dinner, he reveals the truth—not only is he getting married in three weeks, he's getting married to a man: Carlo. While most of Toni's family is happy for his impending nuptials, the hotheaded, homophobic Sandro berates his father, immediately packs up, and cancels the vacation. But before he, Carolina, and the kids can leave, Toni's other daughter Penelope, who clearly hasn't gotten over her parents' divorce, offers him a deal: stay in the guesthouse for now, and we'll work together to screw up the wedding plans. An Almost Ordinary Summer is a breath of fresh air for Italian cinema, a funny, intelligent, feel-good LGTBQ comedy with a clear, positive attitude toward gay marriage, which is still a hot-button issue in the Beautiful Country.
Director Biography
Simone Godano was born in Rome, Italy in 1977. He works in collaboration with his brother, Leonardo, with whom he made the film Niente orchidee in 2010. This short film, starring Beppe Fiorello and Valeria Solarino, competed at the 67th Venice Film Festival. His first feature film, Moglie e marito, premiered in 2017.
Sponsored by The Walls Vineyards , The Stranger, Caruccio's, Team Trio
Original Language Title:

Croce e delizia

Director:

Simone Godano

Principal Cast:

Alessandro Gassmann, Fabrizio Bentivoglio, Jasmine Trinca, Filippo Scicchitano

Country:

Italy

Year:

2019

Running Time:

100 minutes

Producer:

Matteo Rovere, Roberto Sessa

Screenplay:

Giulia Steigerwalt

Cinematographers:

Daniele Cipri

Editors:

Davide Vizzini

Music:

Andrea Farri

Filmography:

Wife & Husband (2016)

Language:

Italian

Has Subtitles:

Yes

Format:

DCP

US Distributor:

Wolfe Releasing

International Sales:

True Colours Glorious Films