Are We Lost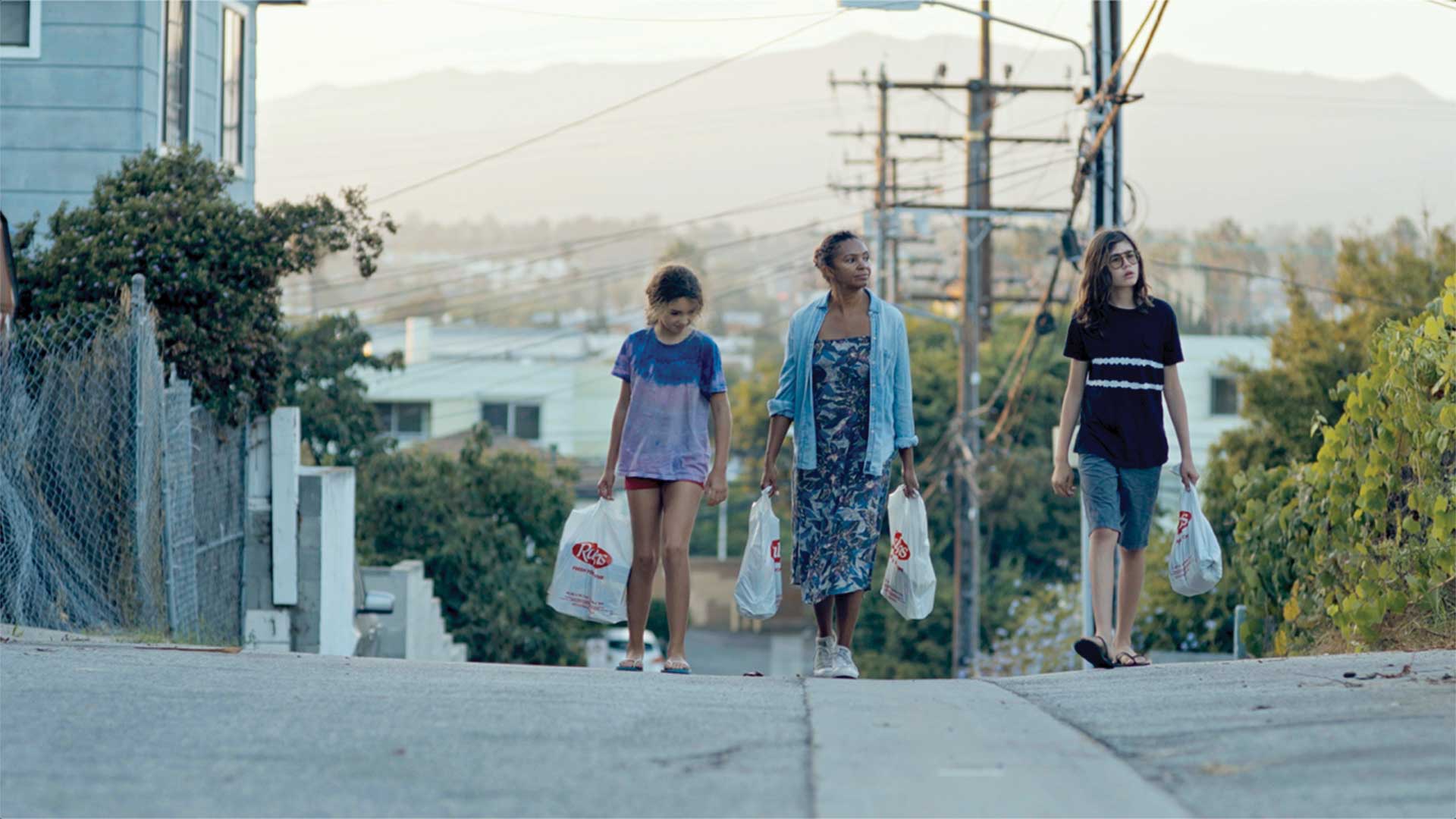 April 14 - 24, 2022
After the death of her daughter and a turn to substance abuse, Raine must confront her grief and determine if she can repair the bond with her son before it's too late.
Directors Jenny Gage and Tom Betterton, editor Annie Salsich, story editor James Ellsworth, and actors Oscar Ellsworth, Sissy Betterton Gage, Sonny Betterton Gage, Theo Marshall, Freya Rainsford, and Jane Wall scheduled to attend.

STREAMING TICKETS
Grief muffles the world. Deadened by her daughter's passing, Raine's life is a subdued reel of monotony: long days in her car driving to and from gigs interspersed only with the time she spends languishing in her home, thinking about Luna. It's only when her ex-husband drops her older son Oscar off at her house for a business trip that it becomes apparent just how much she has lost herself in the quagmire of mourning. Short, evocative, and drawing on a cinematic style that focuses more on character action than speech, Are We Lost shines through gorgeous shots of Los Angeles, an emotional score, and child actors who bring a sweet awkwardness and naivete—due in part to director Jenny Gage letting the kids talk and be as natural as they are comfortable being—to characters who are, ultimately, dealing with the effects of poverty, estranged parents, and a mother working gigs at odd hours to make ends meet.
— Janae Brooks
Director:

Jenny Gage, Tom Betterton

Principal Cast:

Jane Wall, Oscar Ellsworth, Freya Rainsford, Theo Marshall

Premiere Status:

World

Country:

USA

Year:

2022

Running Time:

71 min

Producer:

Tom Betterton, Jenny Gage

Screenplay:

Tom Betterton, Jenny Gage

Cinematographers:

Tom Betterton

Editors:

Meredith Kaufman Younger, Annie Salsich

Music:

Adam Crystal

Filmography:

After (2019), All this Panic (doc, 2016)

Language:

English

Format:

DCP