Becoming Who I Was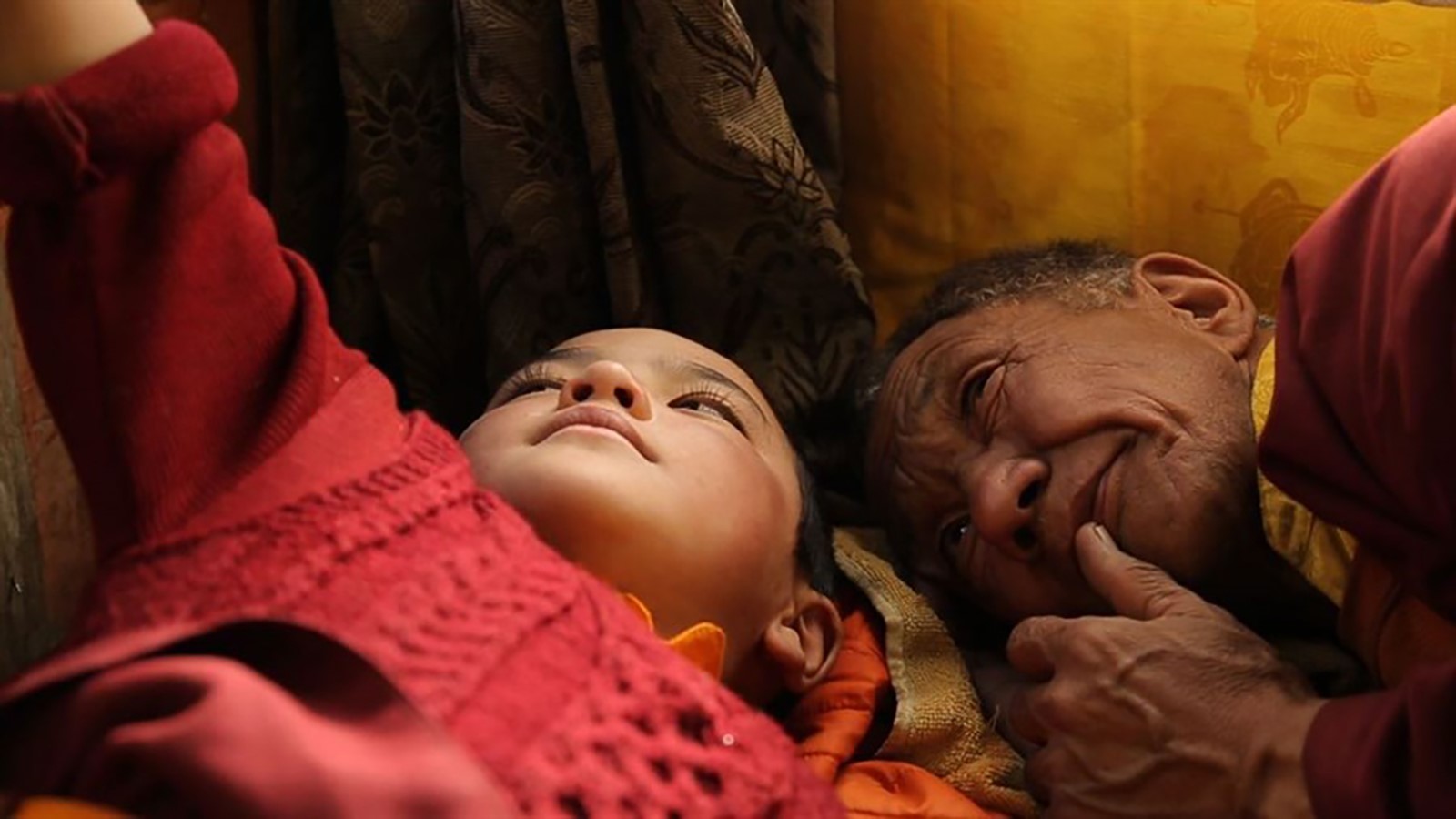 After a Buddhist boy in the highlands of northern India discovers that he is the reincarnation of a centuries-old Tibetan monk, his aging godfather takes him on a journey to discover his past in a beautiful story of faith and unconditional love.
A "deserving crowd-pleaser" and "charmingly intimate portrait that ultimately assumes epic-journey proportions"--Dennis Harvey, Variety
Wednesday, May 24, 2017
Purchased Tickets
Limited Availability
On Standby
Matinee
Thursday, May 25, 2017
Purchased Tickets
Limited Availability
On Standby
Matinee
Thursday, June 1, 2017
Purchased Tickets
Limited Availability
On Standby
Matinee
Padma Angdu is no ordinary boy. In his past life he was a revered Buddhist teacher. Now he is a young child who must learn from Buddhist teachers to prepare his ability to pass on the wisdom from his past incarnation. A village doctor in the isolated highlands of northern India has been working to prepare the young master, but he is not equipped to teach the reincarnate and feels that the boy needs a true master to reach his full potential. Tibet, the center of Buddhist faith and Angdu's homeland, is far from their village, and the conflict with China makes the thought of a trip extremely dangerous. Despite the dangers, Angdu and his mentor set out on foot toward Tibet, joined by ruminations of friendship and the nature of the world. Documentarians Chang-Yong Moon and Jin Jeon followed the pair for eight years and have crafted a deeply moving portrait of the friendship between teacher and student as well as the strength of homeland to the people of Tibetan descent. With a vérité narrative approach that finds a concentrated serenity even in times of conflict, this extraordinary documentary crescendos towards its moving final frames.
Director Biography
Chang-Yong Moon is South Korea's multi award-winning director and cinematographer who has been creating documentaries since 1998. His awards include EBS Prize for Excellence (2009); KIPA Best Documentary Award Grand Prize (2011); KCTTA Work of Art Prize (2012); and KBS Prize for Excellence (2013).
Jin Jeon is a producer/director, raised in Africa and currently producing documentaries in South Korea for a global audience. She grew up in four countries and completed her Masters at the University of Cape Town. Her credits include 1 Hectare of Happiness (2013), awarded the KBS Prize for Excellence.
Sponsored by East Asia Center UW, Henry Apartments
Director:

Chang-Yong Moon, Jin Jeon

Principal Cast:

Padma Angdu, Urgain Rigzin

Premiere Status:

U.S.

Country:

South Korea

Year:

2016

Running Time:

95 minutes

Producer:

Chang-Yong Moon, Jin Jeon

Cinematographers:

Chang-Yong Moon, Jin Jeon

Editors:

Chang-Yong Moon, Jin Jeon

Music:

Jung-Li Seo

Awards:

Berlin Film Festival 2017 (Grand Prix for Best Feature Film)

Filmography:

Debut Feature Film

Language:

Ladakhi, Tibetan

Has Subtitles:

Yes

Format:

DCP

US Distributor:

Bond/360