Bernstein's Wall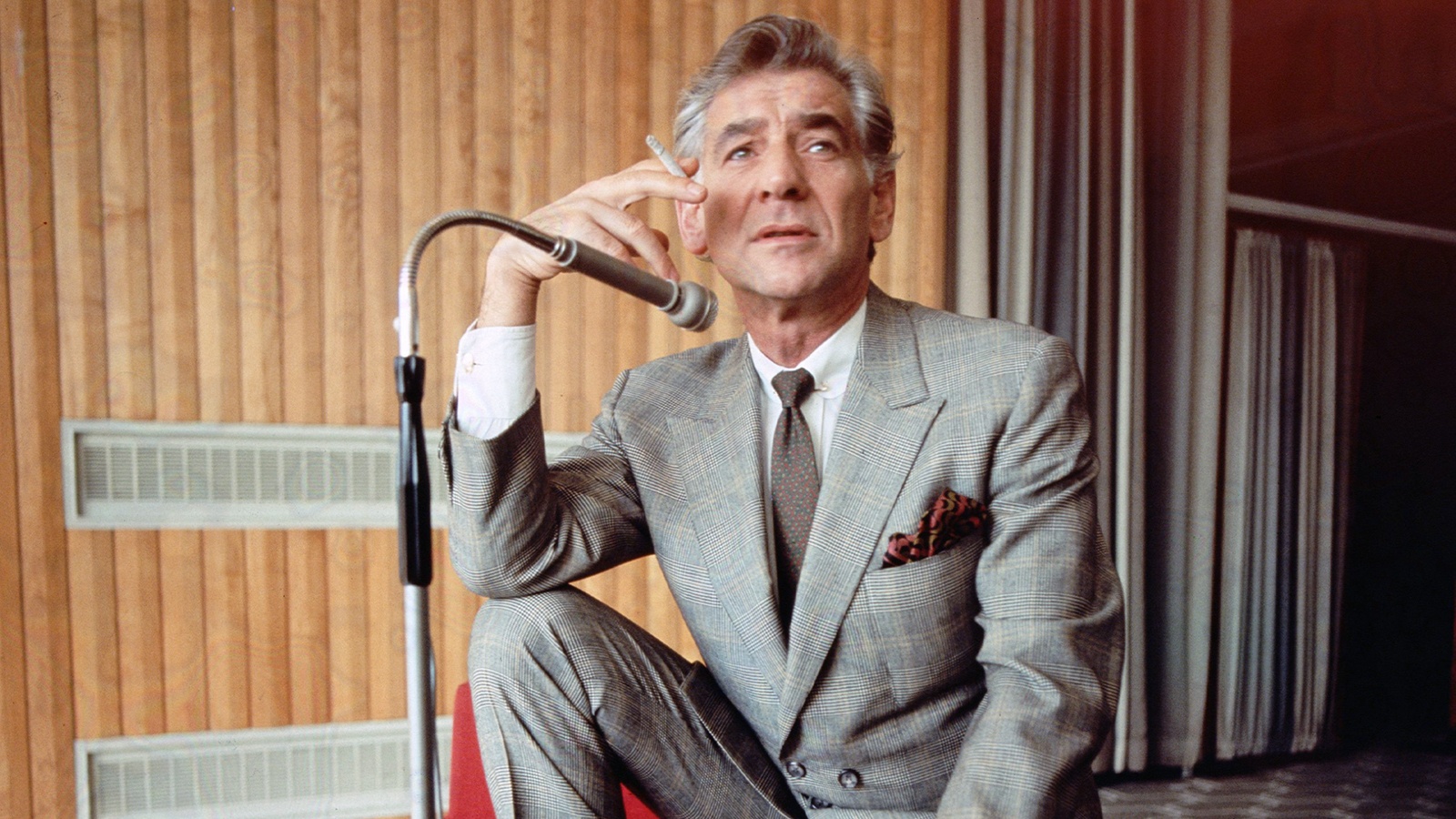 April 18 - 19, 2022
Perfectly timed after Spielberg's recent remake of West Side Story, this portrait of its composer Leonard Bernstein, conqueror of both Broadway and the concert hall, captures his genius and his voracious, even self-destructive, appetite for music and for life.
Director Douglas Tirola scheduled to attend.

"It takes you back to a time when the figure of the orchestra conductor was a force in American life." – Owen Gleiberman (Variety)
The barrier referred to in the title of this doc about musician Leonard Bernstein might first call to mind his ecstatic Christmas 1989 performances of Beethoven's Ninth on both sides of what had been the Berlin Wall to celebrate its fall. These concerts marked the climax of the two intercrossing paths of his public life, music and social activism, but that wasn't the only wall Bernstein faced—or, more accurately, crashed headfirst through. There was anti-Semitism: Orchestras welcomed Jews among their rank-and-file, of course, but their WASPy boards preferred WASPs on the podium. There were closet walls: Gay mentor Aaron Copland urged discretion, which for the effusive, voracious conductor was like urging tigers to go vegan. And most relevant to Bernstein's legacy, there was the wall separating "high" from "low" culture, which he reduced to rubble. His classical training was traditional (Harvard, Curtis, and Tanglewood), but he also put together nightclub revues with his pals Judy Holliday and Comden & Green; cultivated an unprecedented TV presence as a peerless classical-music evangelist; and, most lastingly, wrote the score for probably the greatest of all musicals, "West Side Story" (which he composed concurrently with arguably the second-greatest, "Candide"). Appropriately for such a ravenous craver of the spotlight, Bernstein himself, rather than an array of talking heads, is just about the only speaker here; collaging TV interviews, home movies, and excerpts from sexually frank letters, director Douglas Tirola gathers the conductor's own words into the nearest we'll ever get to the memoir he never wrote.
— Gavin Borchert
Director:

Douglas Tirola

Principal Cast:

Leonard Bernstein

Premiere Status:

Seattle

Country:

USA

Year:

2021

Running Time:

100 min

Producer:

Susan Bedusa

Screenplay:

Leonard Bernstein, Douglas Tirola

Editors:

Zachary Obid

Music:

Peter Golub

Website:

Official Film Website

Awards:

Aspen Filmfest 2021 (Audience Recognition), Boulder International Film Festival 2022 (Audience Award), San Diego International Film Festival 2021 (Artistic Director's Award), Chicago Critics 2021 (Audience Award), Key West Film Festival 2021 (Best Documentary), Hamptons Doc Fest 2021 (Art & Inspiration Award)

Filmography:

Bloodroot (2019), Drunk Stoned Brilliant Dead (2015), Hey Bartender (2013)

Language:

English

Format:

DCP

International Sales:

Cinetic Media