Between Two Dawns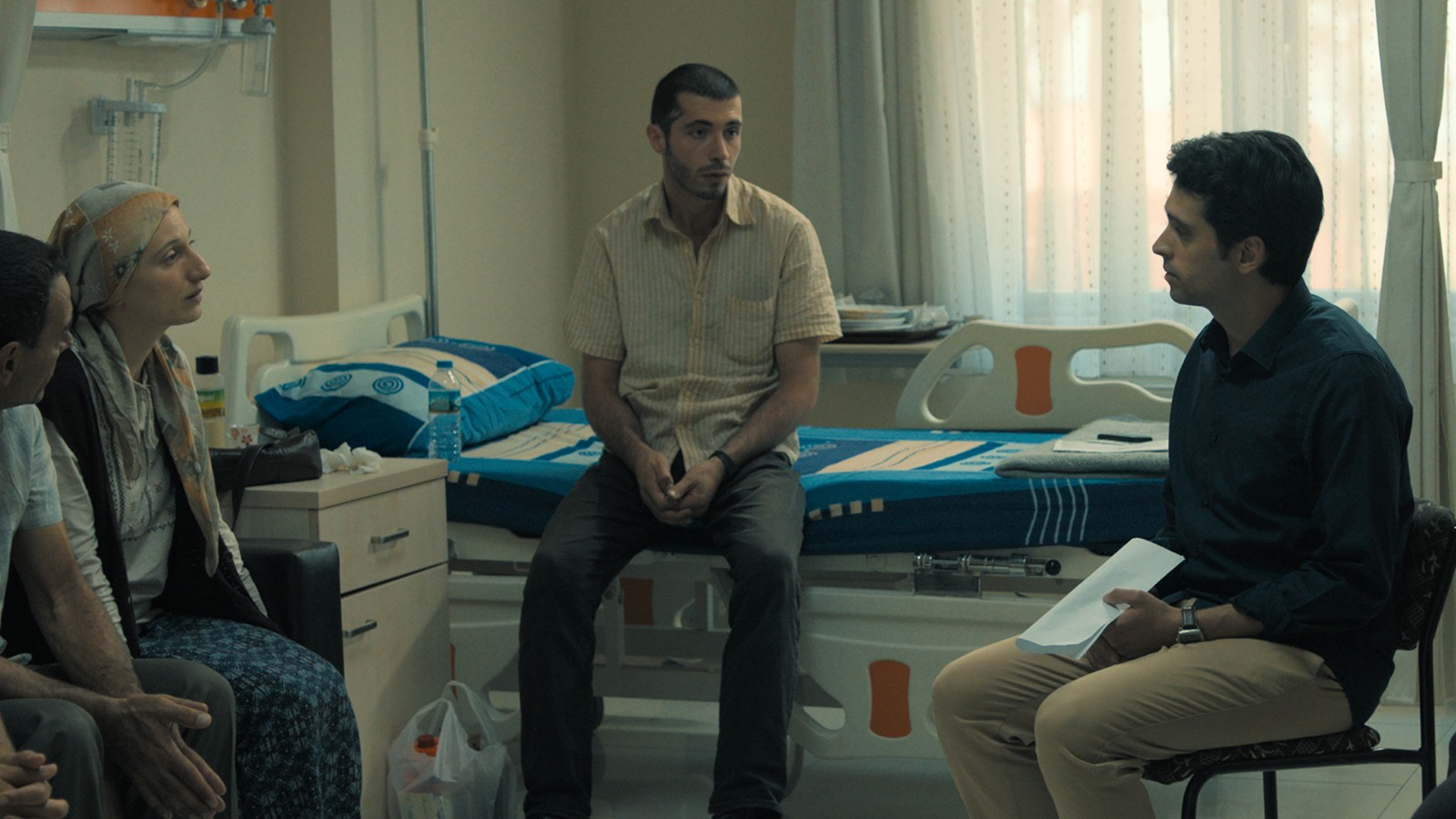 April 14 - 24, 2022
Kadir, the youngest son of a textile factory owner, must make a moral choice with consequences for his family and his future when a steamer accident severely injures a worker.
Director Selman Nacar scheduled to attend.
STREAMING TICKETS
"Between Two Dawns is a powerful testament to the importance of pursuing the truth and taking accountability, regardless of the consequences." – Cédric Succivalli (International Cinephile Society)
What a difference a day makes. Tonight, Kadir is having dinner with his girlfriend Esma, meeting her parents for the first time. Frankly, it doesn't go well. Her father seems openly skeptical: "People say it's fate or kismet, but people also have free will, right?" he asks Kadir at one point during the evening. The question of free will and its ethical exercise is at the heart of this film, as well as of the events of the day it depicts. Kadir's father owns a textile factory, where Kadir and his older brother work as managers. The factory is trying to hold its own in the face of global competition, but cash-flow problems mean that a big order has to be fulfilled right away. In the ensuing rush, a factory worker is injured by a faulty machine. After delivering the worker to the hospital, the family tries to figure out a plan. Their lawyer advises them to pressure the injured worker's wife to sign a waiver, as they could be at risk of criminal prosecution if her husband is seriously injured or dies. If she refuses to sign the waiver, it's decided that someone from the family should take the fall and flee abroad. Meanwhile, Kadir sets about trying to determine exactly what happened and who's to blame, which will lead him to a moral choice with consequences for his family and his future.
Original Language Title:

İki Şafak Arasında

Director:

Selman Nacar

Principal Cast:

Mücahit Koçak, Nezaket Erden, Burcu Gölgedar, Ünal Silver, Bedir Bedir, Erdem Şenocak

Premiere Status:

Seattle

Country:

Turkey, France, Romania, Spain

Year:

2021

Running Time:

91 min

Producer:

Burak Cevik, Diloy Gülün, Selman Nacar

Screenplay:

Selman Nacar

Cinematographers:

Tudor Panduru

Editors:

Buğra Dedeoğlu, Melik Kuru, Selman Nacar

Music:

Alexandru Dumitru

Website:

Official Film Website

Filmography:

Debut Feature Film

Language:

Turkish

Has Subtitles:

Yes

Format:

DCP

International Sales:

Luxbox Films