Brigsby Bear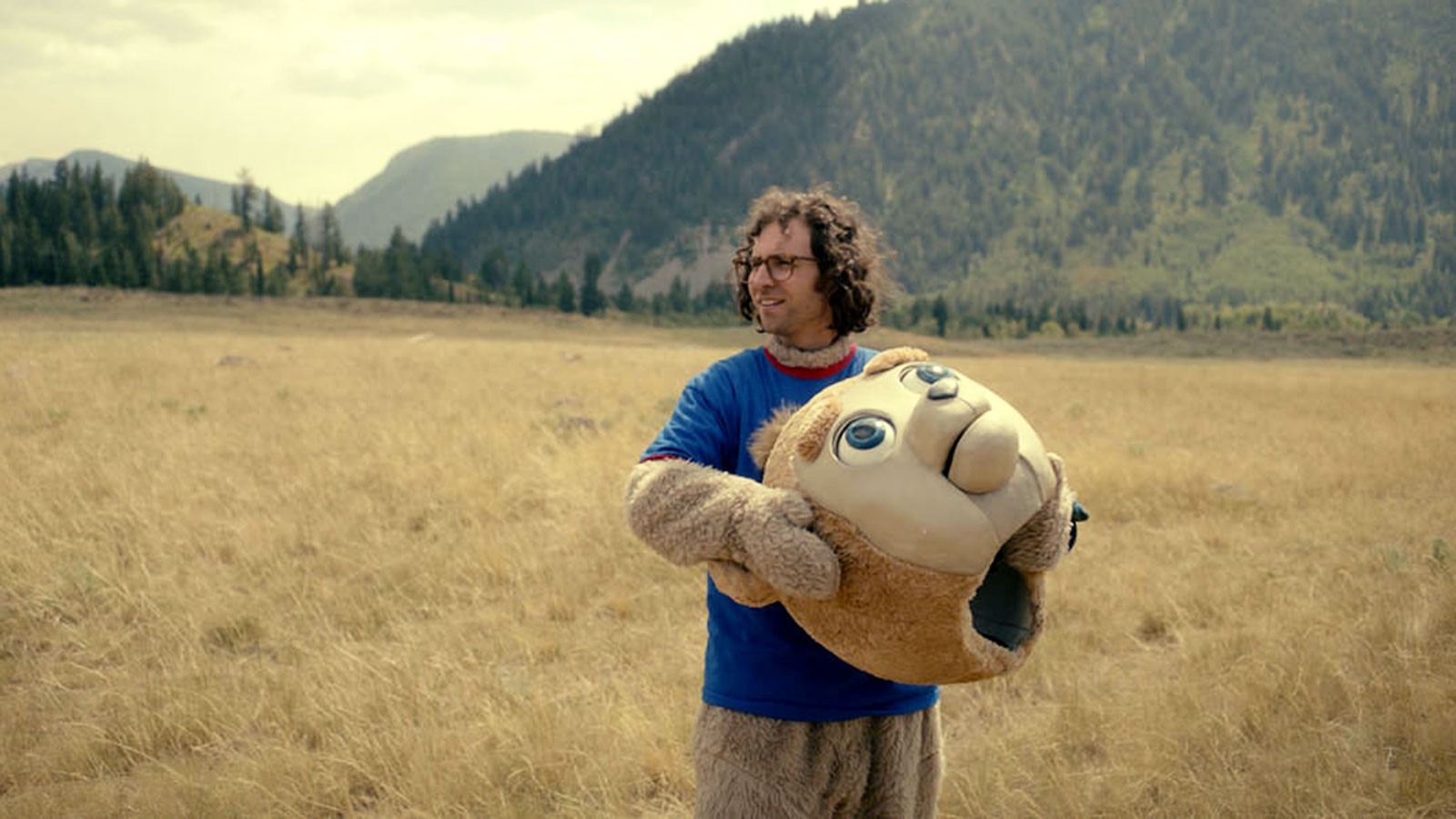 When a sheltered, immature 25-year- old (Kyle Mooney of "Saturday Night Live") discovers the surprising truth about the end of his favorite children's TV show, "Brigsby Bear's Adventures," he attempts to film his own adaptation of this bizarre and hilarious tale of arrested development.
Saturday, May 20, 2017
Purchased Tickets
Limited Availability
On Standby
Matinee
Sunday, May 21, 2017
Purchased Tickets
Limited Availability
On Standby
Matinee
In his debut feature film, director Dave McCary delivers this ode to fandoms everywhere in the form of James and his singular obsession. Living his entire life off the grid with no interest in the outside world, 25-year-old James (Kyle Mooney, "Saturday Night Live") spends his days curating his fixation on the "Brigsby Bear," a television show he's been dependent on since a childhood. Through every episode, James is taught lessons that aim to squash curiosity of the world and instill trust in parental figures. Suddenly, his life is thrown into utter chaos when the police invade his underground home, learning that the people who have been raising him are not his actual parents, but instead abducted him as a child and have been keeping him in hiding for decades. This offbeat dramedy follows James as he learns to navigate his new life in the outside world while suffering what he views as the greatest loss of all—"Brigsby Bear," which was being produced specifically for him by his "parents." He makes it his life mission to create a "Brigsby Bear" movie to complete the show, while simultaneously attempting to come to terms with what happened to him.
Director Biography
Dave McCary is currently in his fourth season as a writer and director at "Saturday Night Live," and co-founder of the L.A.-based sketch comedy group, Good Neighbor. He has been nominated for an Emmy Award for his work at "Saturday Night Live."
Sponsored by Seattle Film Institute, Rock 98.9
Director:

Dave McCary

Principal Cast:

Kyle Mooney, Beck Bennett, Claire Danes, Mark Hamill, Jorge Lendeborg Jr., Greg Kinnear

Premiere Status:

Seattle

Country:

USA

Year:

2017

Running Time:

97 minutes

Producer:

Andy Samberg, Jorma Taccone, Akiya Schaffer, William Rosenberg, Phil Lord, Chris Miller, Will Allegr

Screenplay:

Kyle Mooney, Kevin Costello

Cinematographers:

Christian Sprenger

Editors:

Jacob Craycroft

Filmography:

Debut Feature Film

Language:

English

Format:

DCP

US Distributor:

Sony Pictures Classics

International Sales:

UTA