Buffalo Soldiers: Fighting on Two Fronts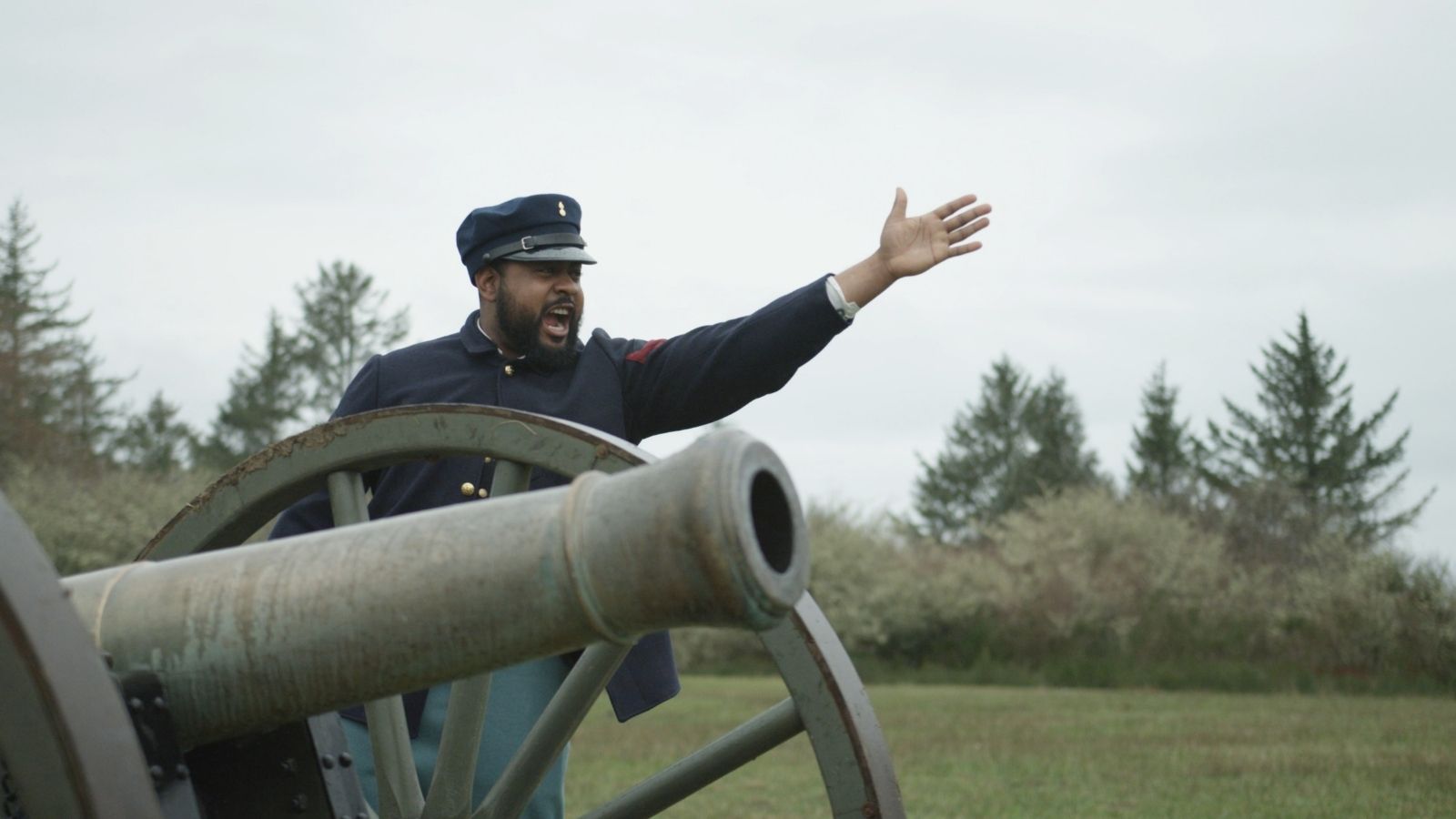 April 14 - 24, 2022
Interviews, reenactments, animations, and more tell the story of the Black army regiments, formed after the Civil War, who played vital roles (from railroad builders to park rangers) in the American settling of the West.
Director Dru Holley and producer Debra Simon scheduled to attend.

STREAMING TICKETS
Buffalo Soldiers, the name given to African-American regiments who fought in the U.S. military in the late 1800s and early 1900s, are an underrecognized and indispensable part of our history. Their enlistment was built initially upon the promise of full citizenship in the 14th Amendment (ultimately unfulfilled by the Jim Crow South), and they served their country throughout Western expansion and in wars up through World War II. Their involvement in guarding the Pacific Railroad and becoming the first park rangers at sites that would eventually become national parks is complicated by the Soldiers' participation in the subjugation of Native peoples and the U.S. appropriation of their land. Dru Holley's exceptional documentary mixes interviews with dramatic reenactments and animations, serving as a tribute to the contributions of Buffalo Soldiers while acknowledging the often-contradictory role they have played in history. Filled with Northwest scholars, Indigenous voices, and members of the Buffalo Soldiers of Seattle, Buffalo Soldiers: Fighting on Two Fronts is an illuminating and essential presentation of American history.
— Dustin Kaspar
Director:

Dru Holley

Principal Cast:

Leonard Howes, Marcus Boston, Darrell Millner, Shelton Johnson, Greg Shine

Premiere Status:

World

Country:

USA

Year:

2022

Running Time:

61 min

Producer:

Dru Holley, Debra Simon

Screenplay:

Dan Evans, Dru Holley, Barbara Multer-Wellin

Cinematographers:

Asher Vast, Roy Wanguhu, Timothy Wildgoose

Editors:

Dan Evans, James Jones

Music:

Carlos Simon

Website:

Official Film Website

Filmography:

Debut Feature Film

Language:

English

Has Subtitles:

Yes

Format:

DCP