Cabaret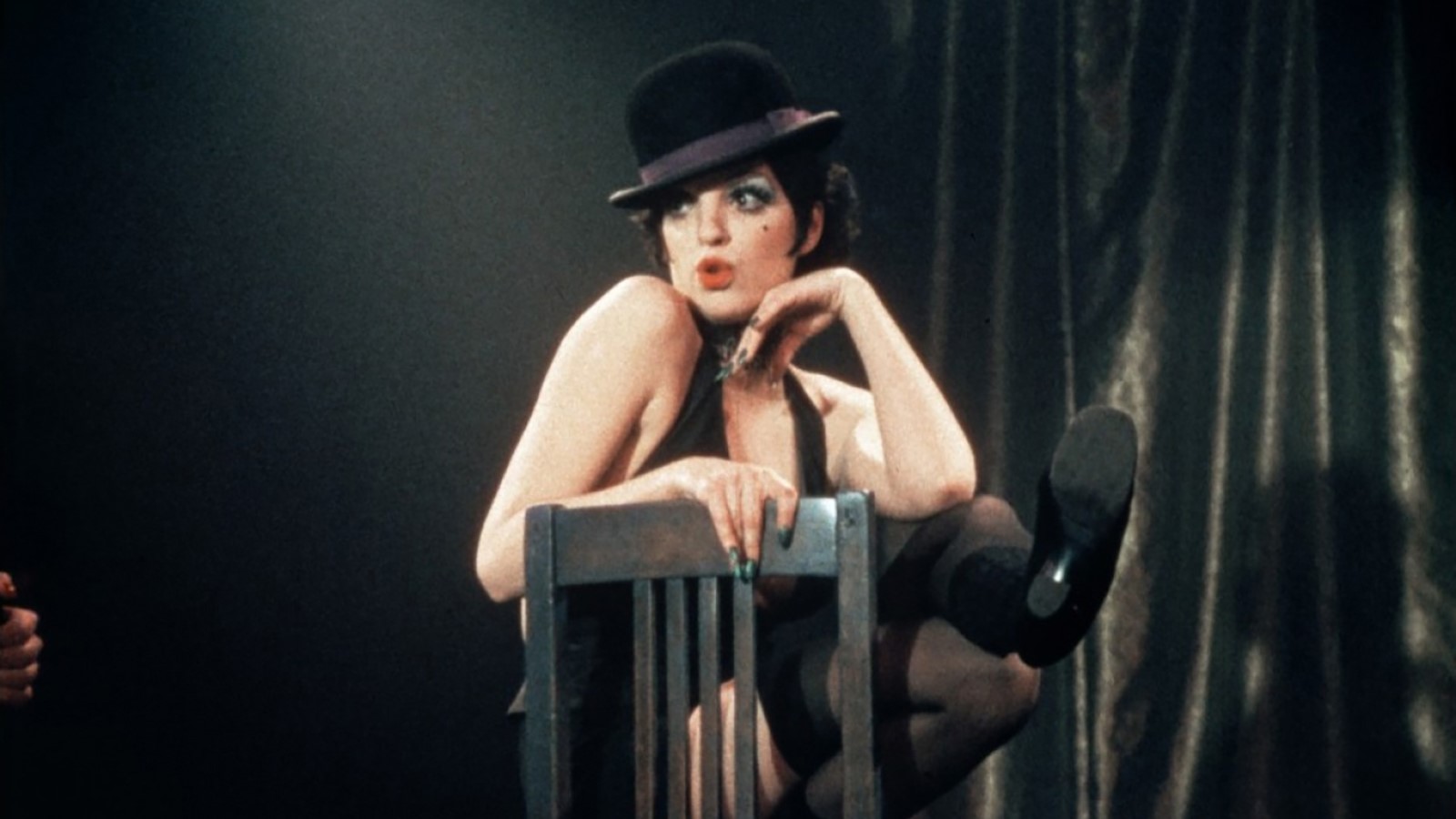 Life is a cabaret, old chum! Dress in your finest cabaret-style duds and join us for an evening inside the fabled Kit Kat Klub as Seattle drag icon Robbie Turner ("RuPaul's Drag Race") presents an original Cabaret-inspired revue followed by a screening of Bob Fosse's Academy Award winning 1972 film.
---
6:00 PM - Cocktail hour and photo opportunities hosted by a bevy of special guests and local entertainment including Abbey Roads, Mackenzie Miller, Visage Larue, and more.
7:00 PM - Pre-show cabaret entertainment by Robbie Turner, followed by film screening
A handful of lucky guests will also win tickets to see the upcoming touring production of the original Broadway musical "Cabaret" courtesy of STG.
Festival Passes will be accepted for this special presentation.
Wednesday, May 24, 2017
Purchased Tickets
Limited Availability
On Standby
Matinee
Very little was retained from the 1966 stage musical "Cabaret" when it was made into a film five years later, except the premise but what a premise: the cruelly ironic contrast between the decadent floor show at Berlin's seedy Kit Kat Club and the violent rise of the Third Reich outside the club's walls. Screenwriter Jay Presson Allen went back to Christopher Isherwood's original stories of expat life in between the wars Berlin, replacing the subplots completely and modeling the male lead, Brian (played by Michael York), much more closely on Isherwood himself making him, daringly for the time, bisexual. Sally Bowles, the Kit Kat's free-spirited star, was transposed from Brit to Yank, providing Liza Minnelli with an iconic role and an Oscar®. Academy Awards® also went to director Bob Fosse for his stunningly staged and shot production numbers and to Joel Grey for his unforgettable epicene and sinister Master of Ceremonies. Perhaps what's most crushing about Cabaret is not only its sense of foreboding doom but the realization that despite all their celebratory gender-bending iconoclasm, their insistence that "life is a cabaret," the artists of the time could do nothing to stop the cataclysm. In keeping brutal reality at bay, fiddling while Berlin burns (or at least starts to smolder), are Bowles and the MC complicit? Fosse seems to ask. And are we watching a beautifully made film about the impotence of art?
Director Biography
Bob Fosse was an iconic director of the 1970s and 1980s, with films such as Lenny (1974) and All That Jazz (1979) under his (dance) belt. His background as a choreographer led him to direct the 1972 film version of the musical Cabaret.
Sponsored by JACK-FM
Original Language Title:

An Evening of Cabaret With Robbie Turner

Director:

Bob Fosse

Principal Cast:

Liza Minnelli, Joel Grey, Michael York, Helmut Griem

Premiere Status:

Seattle

Country:

USA

Year:

1972

Running Time:

124 minutes

Producer:

Cy Feuer

Screenplay:

Joe Masteroff, John Van Druten, Jay Presson Allen

Cinematographers:

Geoffrey Unsworth

Editors:

David Bretherton

Music:

John Kander

Awards:

Academy Awards 1973 (Actress in a Leading Role, Actor in a Supporting Role, Director, Cinematograhy, Art Direction, Sound, Film Editing, Original Score); BAFTA Awards 1973 (Actress, Art Direction, Direction, Film, Most Promising Newcomer to Leading Film Roles, Soundtrack, Cinematography); Golden Globes 1973 (Motion Picture - Comedy or Musical, Actress, Supporting Actor)

Filmography:

Star 80 (1983); All That Jazz (1979); Lenny (1974); Sweet Charity (1969)

Language:

English, German, Hebrew, French

Has Subtitles:

Yes

Format:

DCP