Captains of Zaatari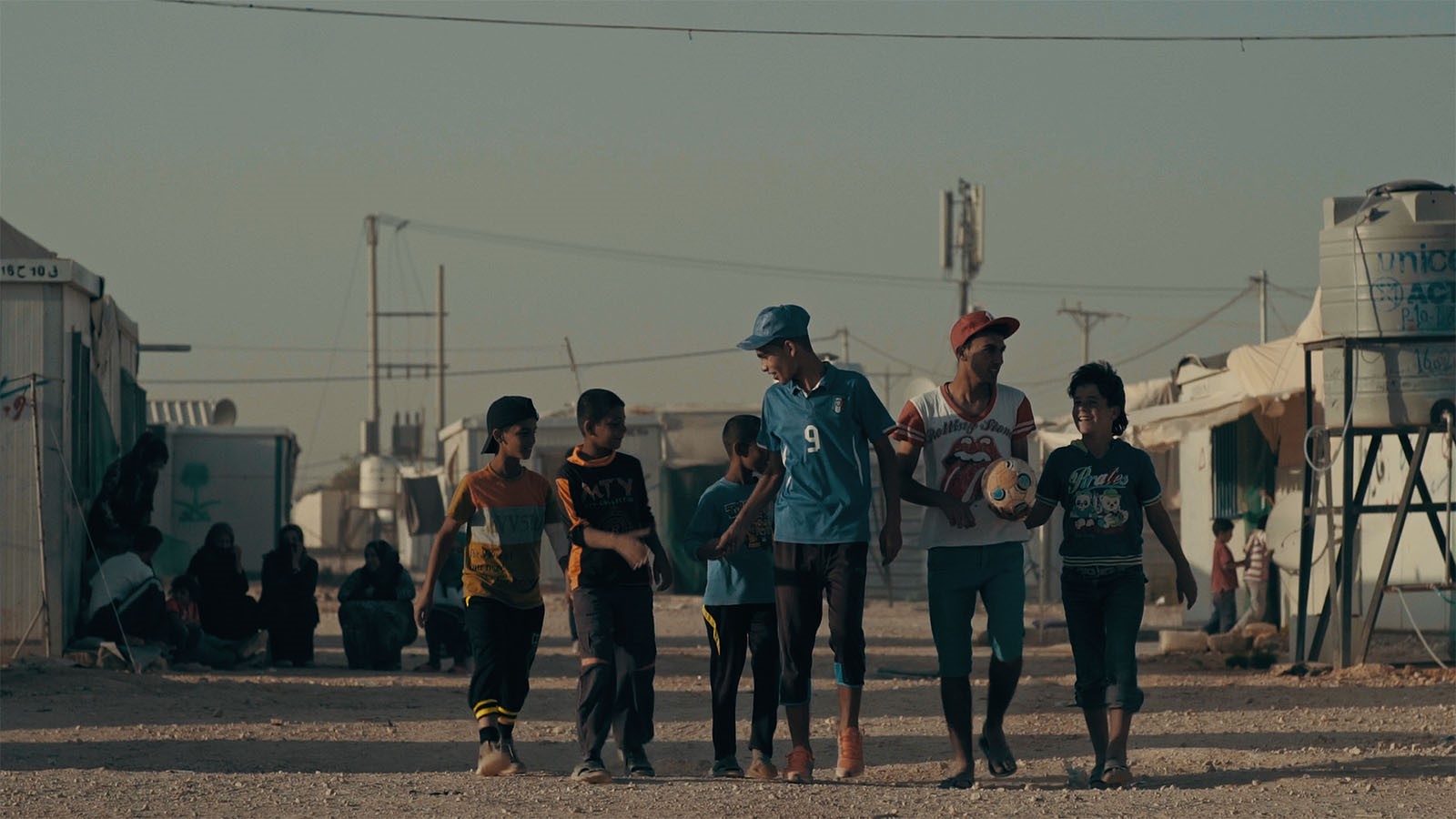 April 8 - 18, 2021
A rousing, heartfelt tale about two soccer-obsessed Syrian friends living in Jordan's Zaatari Refugee Camp who, upon learning that a famed Qatari sports academy is visiting the camp, may have finally found their ticket to a bigger, brighter future.
LIVE Q&A - April 11, 3:30pm PT
This film is available to view April 8–18. We suggest watching it on April 11 starting at 2:10pm PT followed by the live Q&A at 3:30pm PT. Ali El Arabi (director) scheduled to participate.
Fawzi and Mahmoud are teenagers and best friends who share a passion for soccer. They also live in Jordan's Zaatari Refugee Camp, the world's largest camp for Syrian refugees. They have been there, along with their families, for years. Soccer dominates their daily lives in the camp. They play together constantly, dribbling the ball down alleys of UNHCR tents, passing it across dusty, rock-strewn lots, shooting it through makeshift goalposts. Practice offers them an escape from the grim reality of their daily lives and fuels their fantasies of the future. However, when a famous Qatari sports academy visits the camp to select promising young soccer players for a tournament in Doha, it seems that those fantasies may not be so far-fetched after all. Fawzi and Mahmoud are flown to Qatar, put up in hotels, introduced to famous players; they train and play in world-class facilities. On the day of the fateful match, their families gather together to watch it on television from back at the camp, their emotions soaring and plummeting with every turn of play. This rousing, heartfelt, and exquisitely shot documentary serves as a powerful illustration of the importance of hope, but also of the right of all people to the opportunity to transcend the conditions that circumscribe their lives.
Director Biography
Ali El Arabi is an Egyptian director/producer. He got his start as a producer and director at Dream TV (Egypt). He went on to produce documentaries for ZDF, Stern TV Germany, and National Geographic in MENA. In 2015 El Arabi set up Ambient Light, a Cairo-based production company where he focuses on character-driven stories with international appeal. Captains Of Zaatari is his first documentary feature.
Director:

Ali El Arabi

Premiere Status:

Seattle

Country:

Egypt

Year:

2021

Running Time:

75 minutes

Producer:

Ali El Arabi

Cinematographers:

Mahmoud Beshir

Editors:

Menna El Shishini

Music:

Konsonant Music

Website:

Official Film Website

Filmography:

Debut Feature Film

Language:

Arabic

Has Subtitles:

Yes

International Sales:

Dogwoof
Packaged Films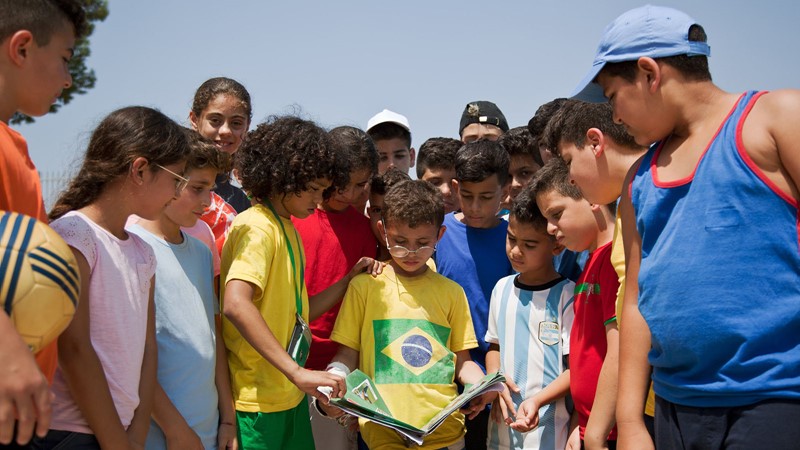 Palestine | 2019 | 20 min. | Firas Khoury
During the 1990 World Cup, two young Palestinian boys are looking for "Maradona's legs": the last missing sticker that they need in order to complete their world cup album and win a free Atari.