Cat Daddies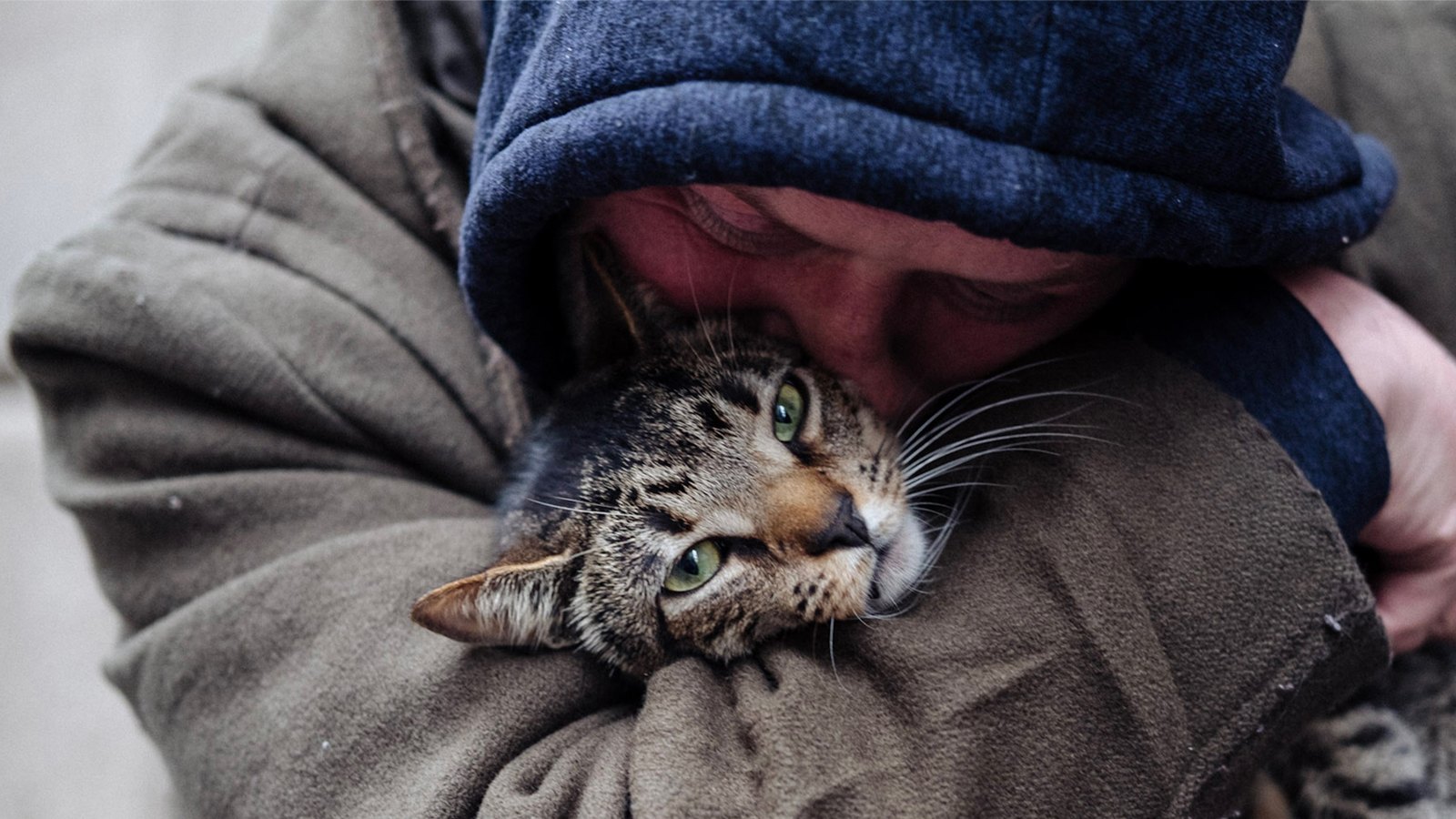 April 14 - 24, 2022
"Cat lady" is a cultural punch line, but what about men just as obsessed with them? From a homeless man to firefighters, this doc explores the close bond between men and their feline friends.
Director Mye Hoang and producers David Boyle and Robert Bennett scheduled to attend.
At the 4/18 screening, we'll be doing a giveaway of NEKO Cat Cafe gift cards! Lucky winners will get delicious beverages and facetime with NEKO's impawsibly adorable cats.

STREAMING TICKETS*
*Restricted to audiences in WA State.
"At a time when many documentary and narrative feature releases darkly reflect the challenges, heartache, and cynicism resulting from a worldwide pandemic, Cat Daddies is as much a balm for the soul as a purring kitten burrowing into your hip." – Leslie Combemale (Alliance of Women Film Journalists)
Keys, Tora, Pickles, Zulu, Mr. Fitzby, Lucky, Flame, and Toodles. Not exactly household names, but they are just a few of the feline stars in this charming documentary about the relationship between mewling kitties and manliness. The human cat owners (doing thankless work as the supporting cast) come from all walks of American life—a firefighter, a truck driver, a Hollywood stuntman, a software exec, an ad man, a social-media maven, a construction worker—and most work in traditionally male-dominated industries. As a result, they have felt varying degrees of pressure from societal expectations of what masculinity means, namely that bonding with cats is an inherently feminine trait. After all, the "crazy cat lady" stereotype doesn't really have a male counterpart in popular culture. Some of the men profiled have even admitted to downplaying their interest in cats in childhood to avoid potential ridicule from other boys. But through calm, non-judgmental pacing from director Mye Hoang, these men demonstrate how affection for their pets has strengthened both their professional lives and their connections with other people: One man's cat, fond of raising his front paws over his head, seemingly in celebration, led to internet stardom as "Goal Kitty" and a new girlfriend for his owner. One of the more touching storylines is about a homeless man who found an ailing feral kitten on the streets of New York and raised it while he battled cancer. Through each touching example of man/cat bonding, Hoang shows how being a "cat person" has no gender and that kitty cuteness is a universal benefit to humanity.
— Randy Woods
Director:

Mye Hoang

Principal Cast:

Nathan Kehn, David Giovanni, Jeff Judkins, Will Zweigart, Peter Mares, Ryan Robertson, David Durst, Jordan Lide, Chris Alese

Premiere Status:

Seattle

Country:

USA

Year:

2021

Running Time:

89 min

Producer:

Dave Boyle

Screenplay:

Mye Hoang

Cinematographers:

Robert Bennett

Editors:

Dave Boyle, Mye Hoang

Music:

Micah Dahl Anderson

Website:

Official Film Website

Awards:

Dallas International Film Festival 2021 (Audience Award), Tallgrass Film Festival 2021 (Excellence in Filmmaking Award), Newport Beach Film Festival 2021 (Outstanding Achievement Award: Documentary), San Francisco Indiefest 2022 (Audience Award), Frozen River Film Festival 2022 (Special Jury Award)

Filmography:

Viette (2012)

Language:

English

Format:

DCP

International Sales:

MPX