Cha Cha Real Smooth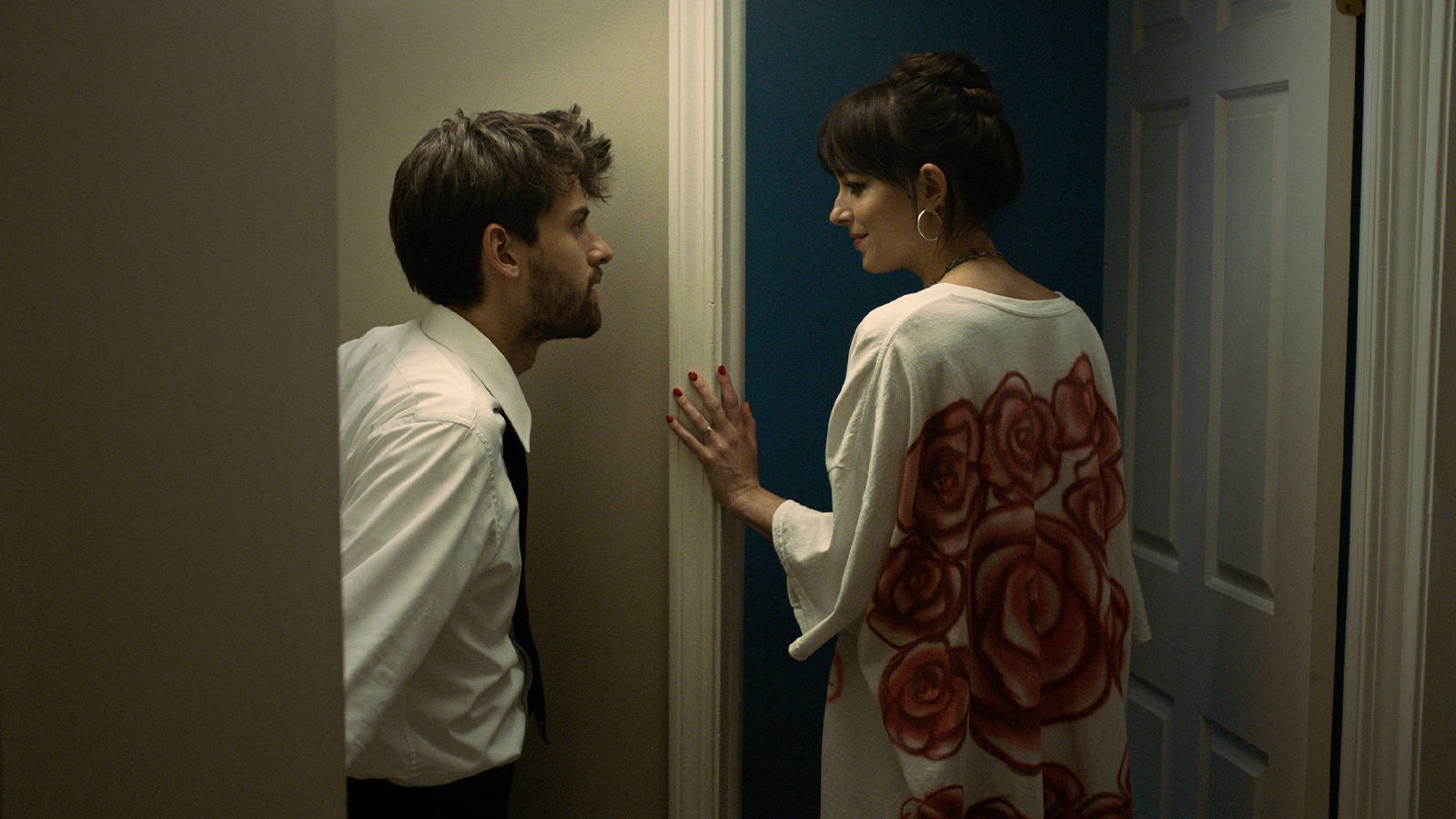 April 23 - 24, 2022
Cooper Raiff writes, directs, and stars in this warmly funny and heartfelt dramedy, winner of the U.S. Dramatic Audience Award at the 2022 Sundance Film Festival, about a bar mitzvah party host who makes friends with a mother and her autistic daughter.

"This delicate and unadulteratedly pro-romance film makes the ultimate statement on the idea of soul mates, mourning the tragedy of letting go of one with an abundant side of optimism." – Tomris Laffly (Harper's Bazaar)
Cooper Raiff is only 24 and on his second feature film, but his cinematic tone is unmistakable. His first film, the SXSW top prize-winning Shithouse, was a warmhearted, Linklater-esque dramedy about the relationship between a lonely college freshman (Raiff himself starred) and his RA (Dylan Gelula, Support the Girls) as they wander around the college town getting to know each other better and mature as human beings. Now with a bigger budget but the same sweet, low-key nature comes Cha Cha Real Smooth, winner of the U.S. Dramatic Competition Audience Award at the 2022 Sundance Film Festival. (Previous winners of this top prize include Steven Soderbergh, Robert Rodriguez, John Cameron Mitchell, Lee Daniels, Damien Chazelle, Ryan Coogler, and Siân Héder.) Raiff plays Andrew, a recent college grad now back in his hometown and trying to figure out what to do with his life. (Right now, all he has is his job at a fast-food restaurant descriptively named Meat Sticks.) But when he accompanies his younger brother to a bat mitzvah and notices that the festive atmosphere is fading, he pumps up the attendees and turns it into a hell of a party. Not only that, he makes friends with Domino (Dakota Johnson, The Lost Daughter) and her autistic daughter, Lola (Vanessa Burghardt). As Andrew finds new meaning by officially becoming a bar/bat mitzvah hypeman, he must balance that against his burgeoning crush on Domino despite their age difference and her marriage to Joseph (a superb Raúl Castillo, "Looking"). Also starring Brad Garrett ("Everybody Loves Raymond") and Leslie Mann (Blockers) as Andrew's parents, Cha Cha Real Smooth is a crowd-pleaser in touch with its own emotions but which never loses its laid-back humor.
Director:

Cooper Raiff

Principal Cast:

Dakota Johnson, Cooper Raiff, Vanessa Burghardt, Evan Assante, Brad Garrett, Leslie Mann

Premiere Status:

Seattle

Country:

USA

Year:

2022

Running Time:

107 min

Producer:

Dakota Johnson, Ro Donnelly, Erik Feig, Jessica Switch, Cooper Raiff

Screenplay:

Cooper Raiff

Cinematographers:

Cristina Dunlap

Editors:

Cooper Raiff, Henry Hayes, Colin Patton

Music:

Este Haim, Chris Stracey

Awards:

Sundance Film Festival 2022 (U.S. Dramatic Competition Audience Award)

Filmography:

Shithouse (2020)

Language:

English

Format:

DCP

US Distributor:

Apple