Chasing Coral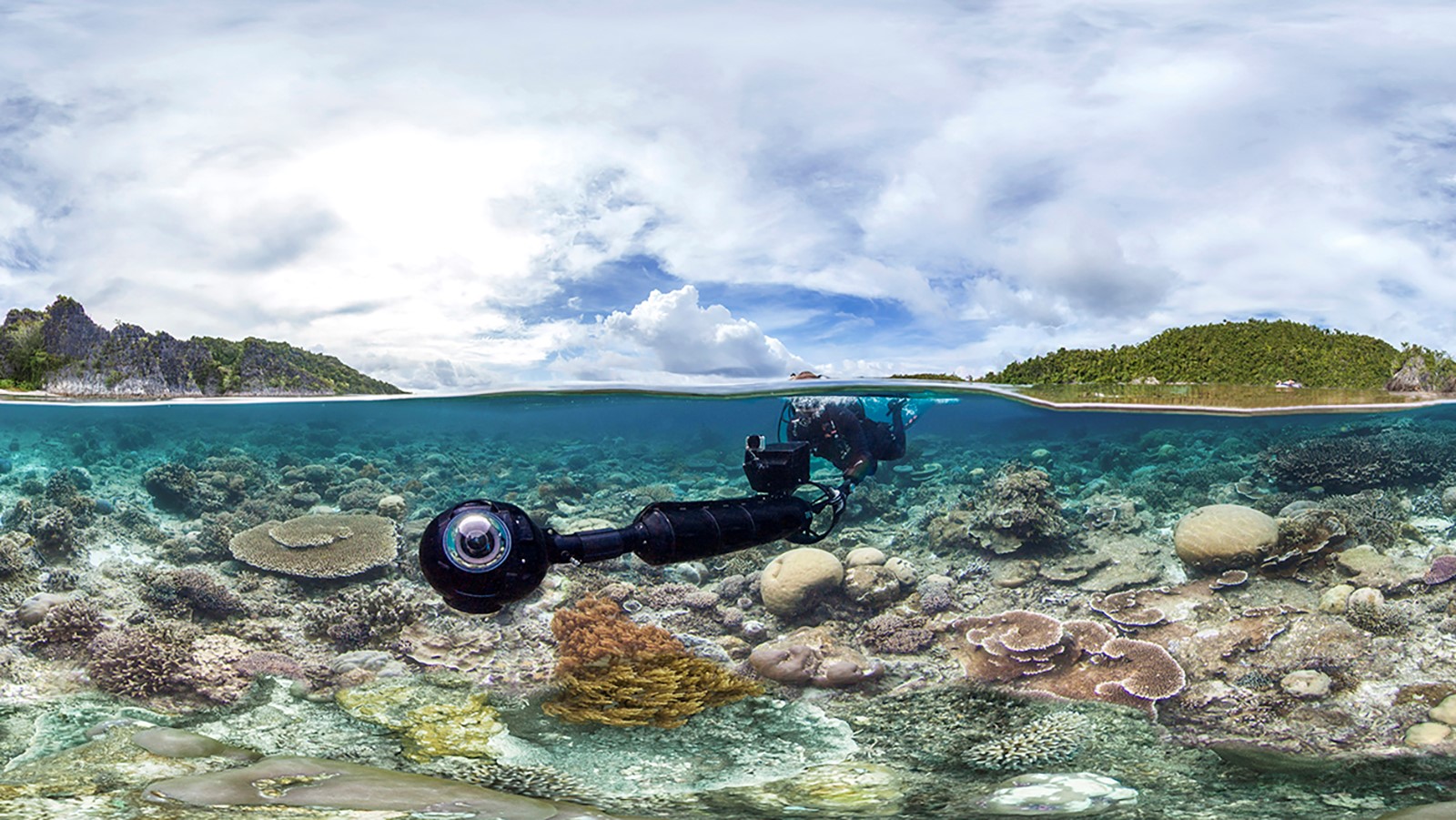 From the makers of Chasing Ice comes the shocking truth about our planet's vanishing coral reefs as told through stunning underwater footage that follows teams of divers and scientists dedicated to understanding this devastating phenomenon.
"A riveting quest movie"—David Rooney, The Hollywood Reporter
Friday, June 9, 2017
Purchased Tickets
Limited Availability
On Standby
Matinee
Saturday, June 10, 2017
Purchased Tickets
Limited Availability
On Standby
Matinee
Coral reefs are disappearing worldwide. Sadly, this isn't fiction, but reality. In his latest documentary, Chasing Coral, filmmaker Jeff Orlowski and his crew travel to coral reefs near Bermuda, Australia, and American Samoa to explore the devastating phenomenon. The film is driven by spectacular cinematography. Vibrant coral reefs—colorful nexuses of aquatic life—are captured beautifully, which makes it even more distressing to be exposed to the ones that aren't thriving. Desolate and lifeless, dying reefs resemble a graveyard, a far cry from their former glory. As a filmmaker, Orlowski views himself as a translator for the scientific community; it can be hard for people to wrap their minds around charts and numbers, but when people are shown visuals that tell the same story, they understand it completely. Films have a profound impact as Chasing Coral doesn't merely open our eyes to the reality of dying coral reefs, it presents indisputable visual evidence that evokes an emotional response—the kind, we hope, that leads to change.
Director Biography
Jeff Orlowski is the founder of Exposure Labs, and director of the Academy Award-nominated Chasing Ice and his latest work, Sundance Award-winning Chasing Coral. In 2017, Jeff was named the inaugural Sundance Institute Discovery Impact Fellow for environmental filmmaking.
Sponsored by Thomas Zimmermann, Tulalip Tribes Charitable Fund, Center for Global Studies UW
Director:

Jeff Orlowski

Principal Cast:

Andrew Ackerman, Pim Bongaerts, Neal Cantin, Phil Dustan

Premiere Status:

Seattle

Country:

USA

Year:

2017

Running Time:

94 minutes

Producer:

Larissa Rhodes, Stacey Piculell

Screenplay:

Davis Coombe, Vickie Curtis, Jeff Orlowski

Cinematographers:

Andrew Ackerman, Jeff Orlowski

Editors:

Davis Coombe

Music:

Saul Simon MacWilliams, Dan Romer

Website:

Official Film Website

Awards:

Sundance Film Festival 2017 (Audience Award, U.S. Documentary)

Filmography:

Chasing Ice (2012)

Language:

English

Format:

DCP

US Distributor:

Netflix

International Sales:

Submarine Entertainment