Clemency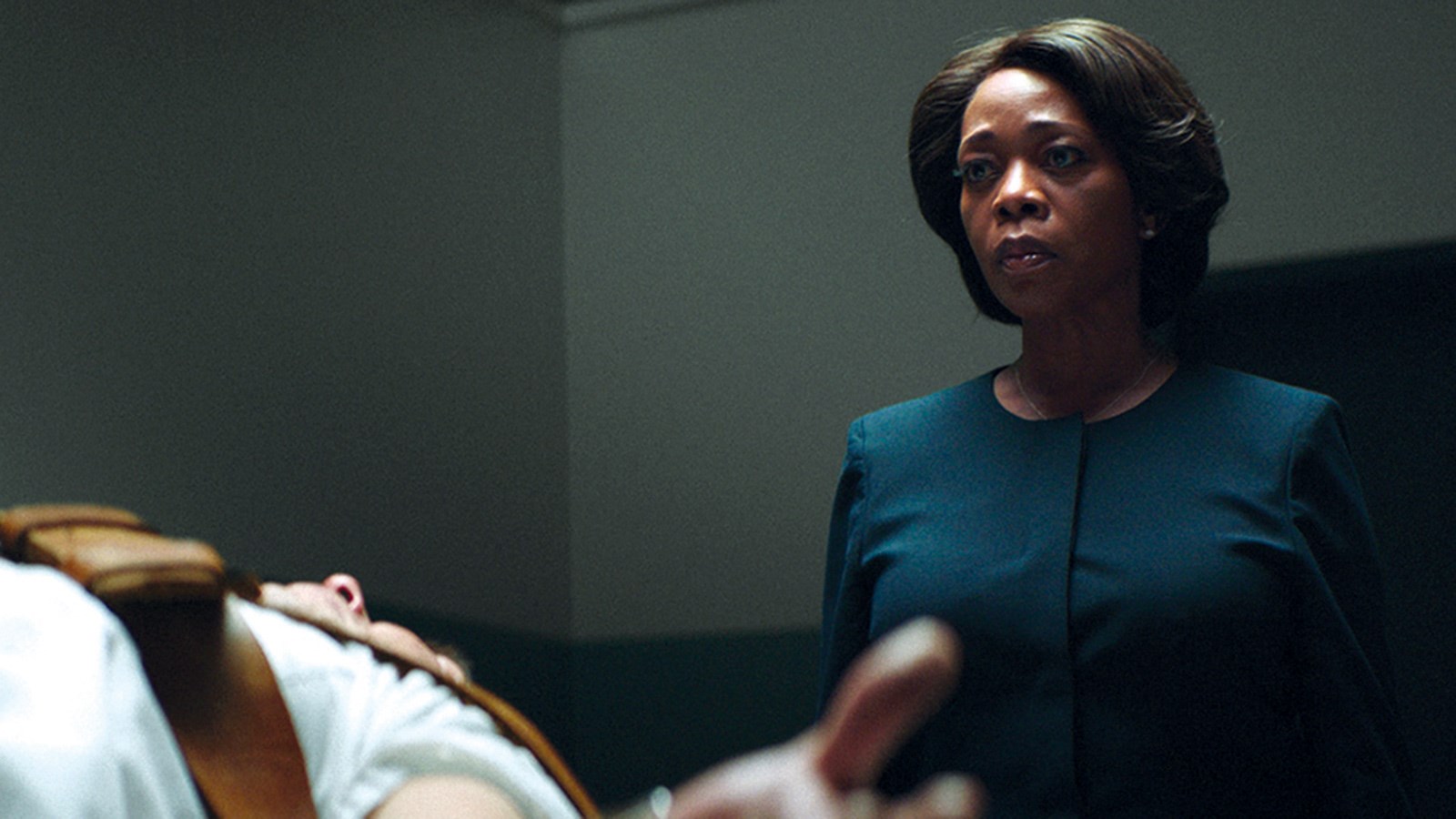 Alfre Woodard gives a career-best performance as a prison warden who oversees death row in this harrowing character study and critique of capital punishment. Winner of the Grand Jury Prize at Sundance.
In this film's harrowing opening scene—the first of many in writer/director Chinonye Chukwu's hard-hitting, and extensively researched, prison drama—the 12th execution in Warden Bernadine Williams' tenure does not go as it should, and we are not spared the hideous details. As the woman charged with overseeing them (including informing the condemned men about what exactly the procedure entails), she may have thought her just-doing-my-job emotional armor was impervious, but these horrifying circumstances open, and slowly widen, a crack. The clock is winding down for another death-row inmate, Anthony (Aldis Hodge), whose hope for a reprieve decreases daily even though his guilt is in question. (Introducing shades of gray to the issue, the mother of the man Anthony was convicted of killing also has her say.) Anthony's beaten-down defense attorney, the media attention, and the anti-death penalty protestors gathering outside the prison (their chants audible from her office) add to Williams' emotional pressure. All this, plus the resulting insomnia and bar-hopping self-anesthetizing, also takes a toll on her marriage. Winner of the US Dramatic Grand Jury Prize at Sundance 2019, Clemency is already being talked of as a career-best performance for Alfre Woodard as Williams, caught gruelingly in the crack between power and powerlessness: in charge of the procedure, but with no ability to change the system.

Director Biography
The daughter of two engineers, Chinonye Chukwu is a 34-year-old filmmaker, educator, and social- justice advocate who was born in Nigeria and raised in Alaska. She received a bachelor's degree in English from Depauw University in 2007, and an MFA in screenwriting and directing from Temple University in 2010. Chukwu is the founder of "Pens to Pictures," a filmmaking collaborative that mentors incarcerated women and teaches them to develop their own short films. She is the first black woman to win the Sundance Film Festival's Grand Jury Prize for her U.S. Dramatic entry, Clemency (2019).
Sponsored by Ingeniux, Redbox
Director:

Chinonye Chukwu

Principal Cast:

Alfre Woodard, Aldis Hodge, Richard Schiff, Wendell Pierce, Richard Gunn

Country:

USA

Year:

2019

Running Time:

113 minutes

Producer:

Bronwyn Cornelius, Julian Cautherley, Peter Wong, Timur Bekbosunov

Screenplay:

Chinonye Chukwu

Cinematographers:

Eric Branco

Editors:

Phyllis Housen

Music:

Kathryn Bostic

Website:

Official Film Website

Awards:

Sundance 2019 (US Dramatic Grand Jury Prize)

Filmography:

Alaskaland (2012)

Language:

English

Format:

DCP

US Distributor:

NEON