Coffin Homes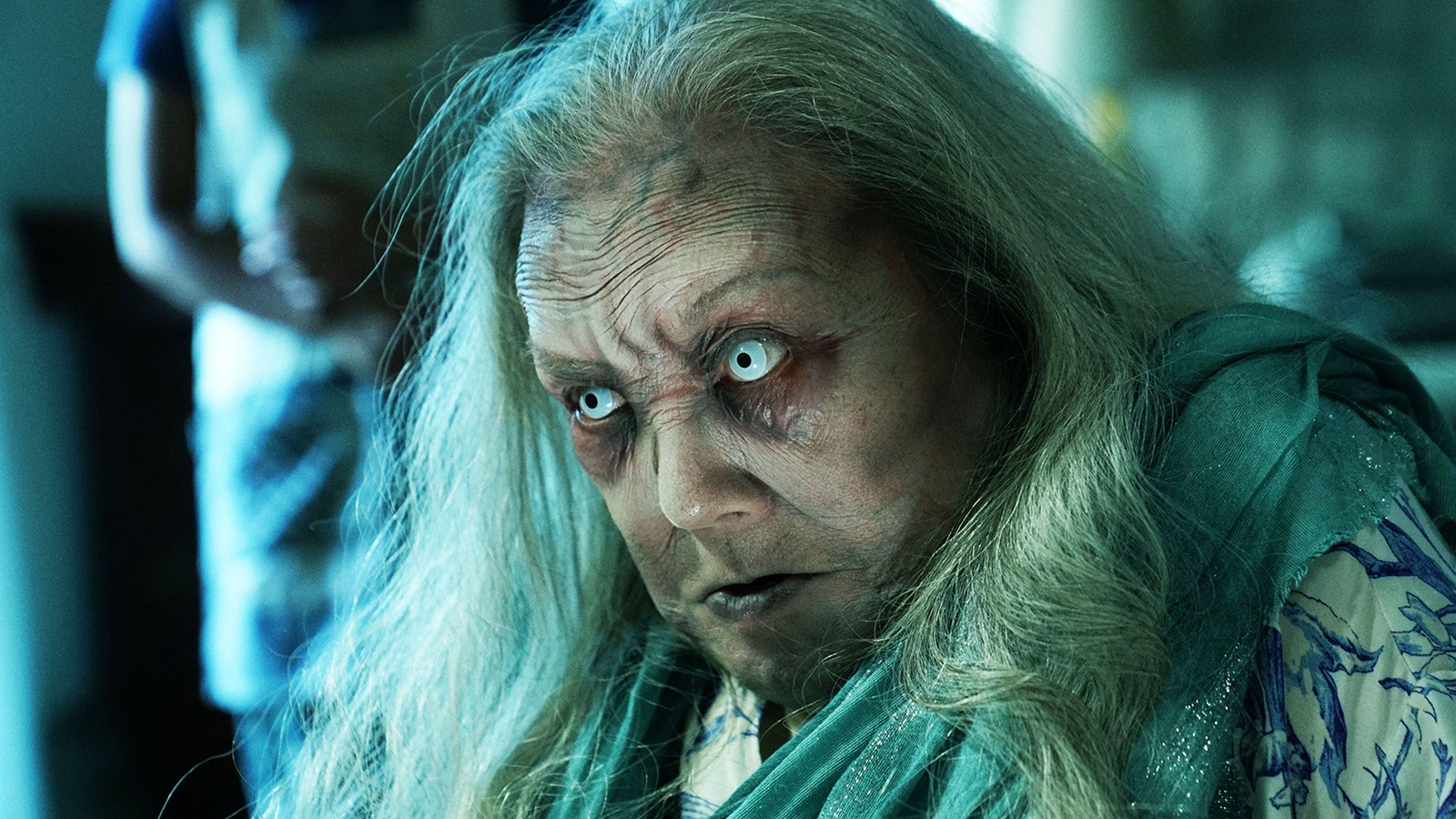 April 14 - 24, 2022
Auteur Fruit Chan (Made in Hong Kong, Dumplings) sets his satiric sights on the Hong Kong real estate crisis, intertwining three humorous, horrific tales of housing filled with ghosts, gonzo gore, and contract law.
Come to the 4/20 screening for a chance to win free tickets to SPLIFF—Seattle's short film fest by stoners, for stoners!
Fruit Chan's Coffin Homes is a funny, bizarre, and oftentimes surreal horror comedy. It is also a biting commentary on the dire state of the real-estate market in modern Hong Kong and the city's widening class divide. Coffin Homes weaves together three stories: One follows Jimmy (Wong You-nam), a struggling property agent trying to sell a haunted apartment where he is also squatting. Another follows Mr. Lam (Tai Bo), the manager of a subdivided urban "coffin home," a tiny living space (also haunted) which continues to be subdivided into smaller units. The third, invoking major Creepshow vibes, follows a wealthy family fighting over an inheritance after the death of the family matriarch-turned-undead monster (Susan Siu Yam-yam). Fruit Chan drives up the horror element in Coffin Homes to an impeccably executed, cartoonish level, emphasizing the purgatory of capitalism which not even the dead can escape. Coffin Homes is a wild ride full of gore, humor, and unblinking satire, offering a glimpse into the absurdity of real-estate prices and the lengths people must go to in order to survive in the city.
Original Language Title:

鬼同你住

Director:

Fruit Chan

Principal Cast:

Wong You-nam, Tai Bo, Paul Carr, Li Hoi Lam Marek

Premiere Status:

Seattle

Country:

Hong Kong

Year:

2021

Running Time:

111 min

Producer:

Fruit Chan, Doris Yang

Screenplay:

Lam Kee To Jason

Cinematographers:

Benny Chan

Editors:

Tin Sub Fat

Music:

Tsui Chin Hung

Filmography:

The Abortionist (2019), Kill Time (2016), Dumplings (2004), Made in Hong Kong (1997), Finale in Blood (1993)

Language:

Cantonese

Has Subtitles:

Yes

Format:

DCP

International Sales:

Edko Films Ltd.