Columbus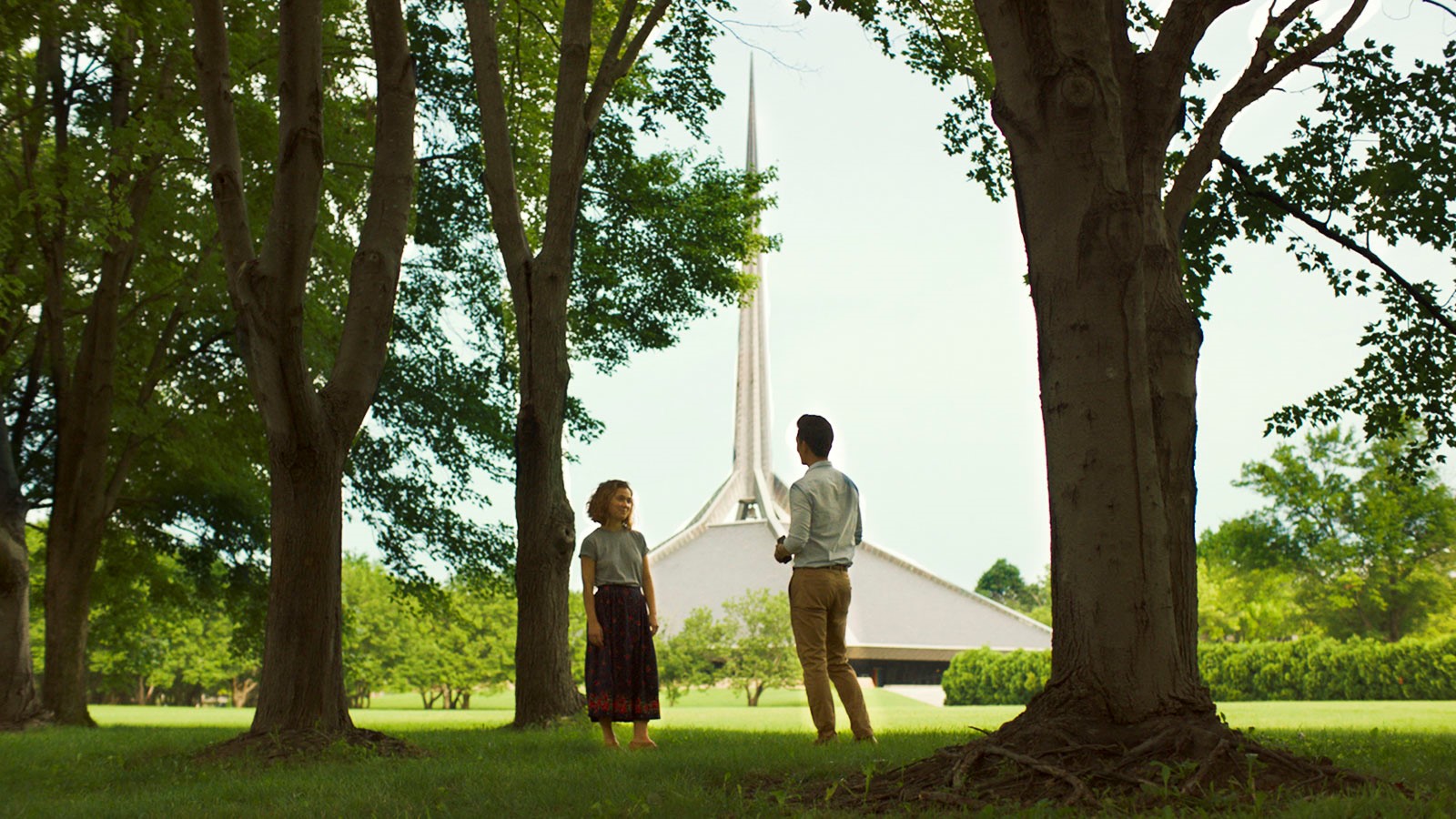 Haley Lu Richardson and John Cho star as two strangers who meet in Columbus, Indiana, a town with a surprising number of modernist architectural landmarks, and form an intimate bond in this sweet and subtle drama, a Midwest Before Sunrise by way of Yasujiro Ozu.
"A bizarrely fascinating, visually stunning, and subtly sensual tour of Columbus, Indiana's modernist architecture"—Rich Smith, The Stranger
Wednesday, June 7, 2017
Purchased Tickets
Limited Availability
On Standby
Matinee
Thursday, June 8, 2017
Purchased Tickets
Limited Availability
On Standby
Matinee
Video-essay master Kogonada's debut feature film showcases his deep knowledge of cinema. His deliberately paced drama unfolds as a gently drifting, deeply absorbing conversation that continues to reinvent itself. John Cho's (Star Trek, Harold & Kumar) character takes the lead as Jin, a man stuck in Columbus, Indiana, while his father sits in a coma. Upon his arrival he encounters a young woman, Casey (Haley Lu Richardson, The Edge of Seventeen, Split), who had planned to see his father speak about architecture at her university. While Jin declares that he has no interest in architecture, the two form a bond as they tour the city, discussing its different distinctive architecture. Both are able to intimately explore with each other their conflicted emotions: Jin's strained relationship with his father and Casey's fear of leaving her previously drug-addicted mother alone to pursue her own dreams outside of the small town. Kogonada creates a piece that tests how we experience space and modern design. Although modern architecture can be seen as alienating, Kogonada demonstrates its spiritually healing effects for our lead characters and the way it provides a sense of home in this lyrical meditation on the modern world.
Director Biography
Kogonada is a proud immigrant, born in Seoul and raised in the Midwest. He has been noted by Filmmaker Magazine (25 New Faces of Independent Film) and The New Yorker for his visual work and film criticism commissioned by the "Criterion Collection" and "Sight & Sound." He currently resides in Nashville with his wife and two sons. Columbus is his directorial feature debut.
Sponsored by Ingeniux, ShadowCatcher Entertainment
Director:

Kogonada

Principal Cast:

John Cho, Haley Lu Richardson, Parker Posey, Rory Culkin, Michelle Forbes

Premiere Status:

Seattle

Country:

USA

Year:

2017

Running Time:

104 minutes

Producer:

Aaron Boyd, Giulia Caruso, Ki Jin Kim, Andrew Miano, Danielle Renfrew Berhens, Chris Weitz

Screenplay:

Kogonada

Cinematographers:

Elisha Christian

Editors:

Kogonada

Music:

Hammock

Website:

Official Film Website

Filmography:

Debut Feature Film

Language:

English, Korean

Format:

DCP

International Sales:

Visit Films