Conductivity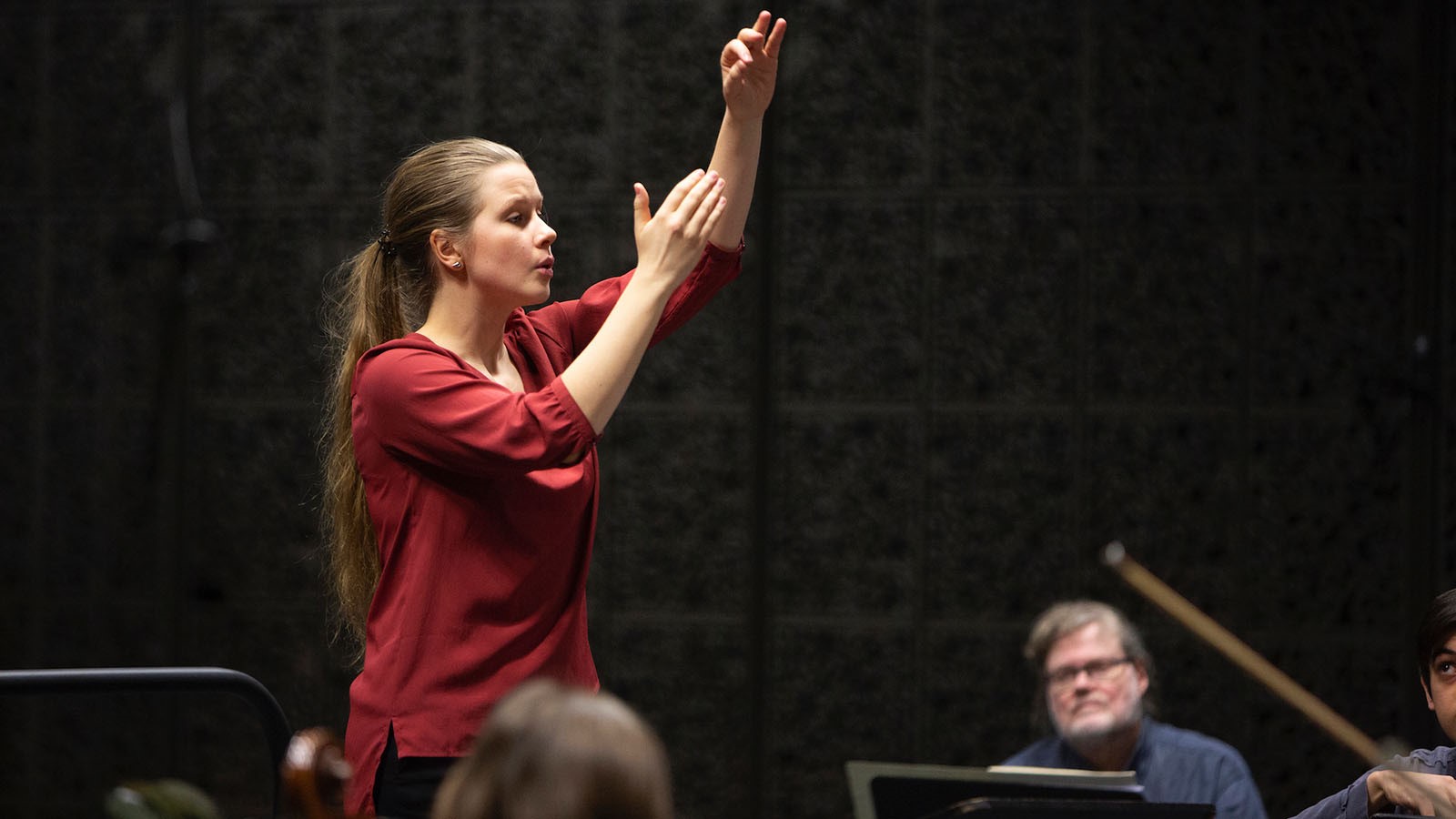 April 8 - 18, 2021
Pick up that baton, step up to the podium, and join these three would-be conducting students at various stages in their training at the prestigious Sibelius Academy in Helsinki as they learn the leadership skills necessary to lead an orchestra.
PRERECORDED Q&A
Screening features a prerecorded Q&A with Anna-Karin Grönroos (director).
An orchestra conductor is arguably one of the most visible professions in the world, yet most people haven't a clue as to what they actually do nor how difficult it is to become one, with a job market diminishing every year. Conductivity follows three aspiring young conductors over their three-year study at Sibelius Academy in Helsinki, Finland. Sibelius is one of just three (that's right, three) places in the world one can properly learn to be an orchestra conductor. When I-Han (from Taiwan), Emilia (Finland), and James (France) step up to the conductor's podium, the lights shine bright and the expectations of the room weigh heavy on their shoulders. To conduct is to lead, and not everyone is a natural-born leader. The years of intense instruction and scrutiny test their resolve to see things through to the end and make their dreams come true. Winner of Tampere Film Festival's feature-length documentary award, Conductivity presents a deeper understanding of a profession many are aware of, but few know intimately, while inspiring the dreamer in all of us. A must-watch for lovers of classical music.
— Connor Cartmill
Director Biography
Anna-Karin Grönroos is a Helsinki-based screenwriter and director of documentaries and factual television series. Her first one-hour documentary "Ecopolis China" premiered in the Mid-Length competition at IDFA in 2013. Presently, Anna-Karin directs independent documentaries, and is studying for her MA in documentary film at ELO Film School Helsinki.
Original Language Title:

Orkesterin Edessä

Director:

Anna-Karin Grönroos

Premiere Status:

North American

Country:

Finland

Year:

2020

Running Time:

75 minutes

Producer:

Venla Hellstedt

Screenplay:

Anna-Karin Grönroos

Cinematographers:

Mika Mattila

Editors:

Okku Nuutilainen

Music:

Salla Luhtala

Website:

Official Film Website

Awards:

Tampere Film Festival 2020 (Main Prize), Odessa International Film Festival 2020 (Special Mention)

Filmography:

Debut Feature Film

Language:

Finnish, Swedish, English, French

Has Subtitles:

Yes

International Sales:

Metfilm
Packaged Films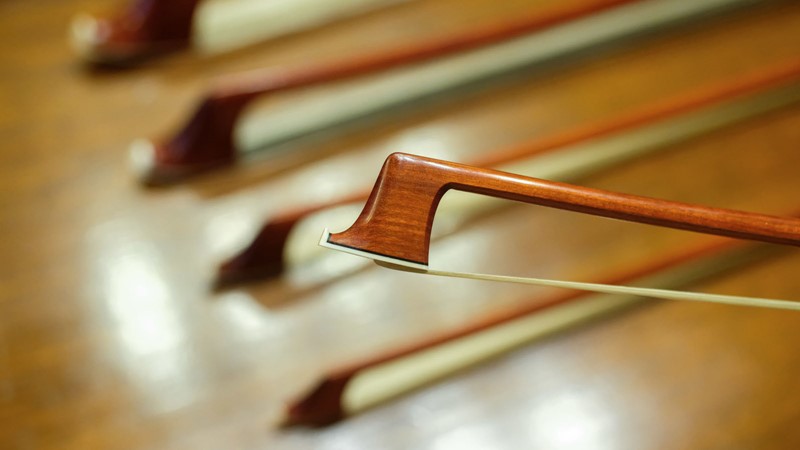 USA | 2021 | 9 min. | Jason Outenreath
Bowmaker John Greenwood's work ethic and artistic touch brings an intangible nuance and love to his craft that remains unmatched — even in the age of automation.