Cop Secret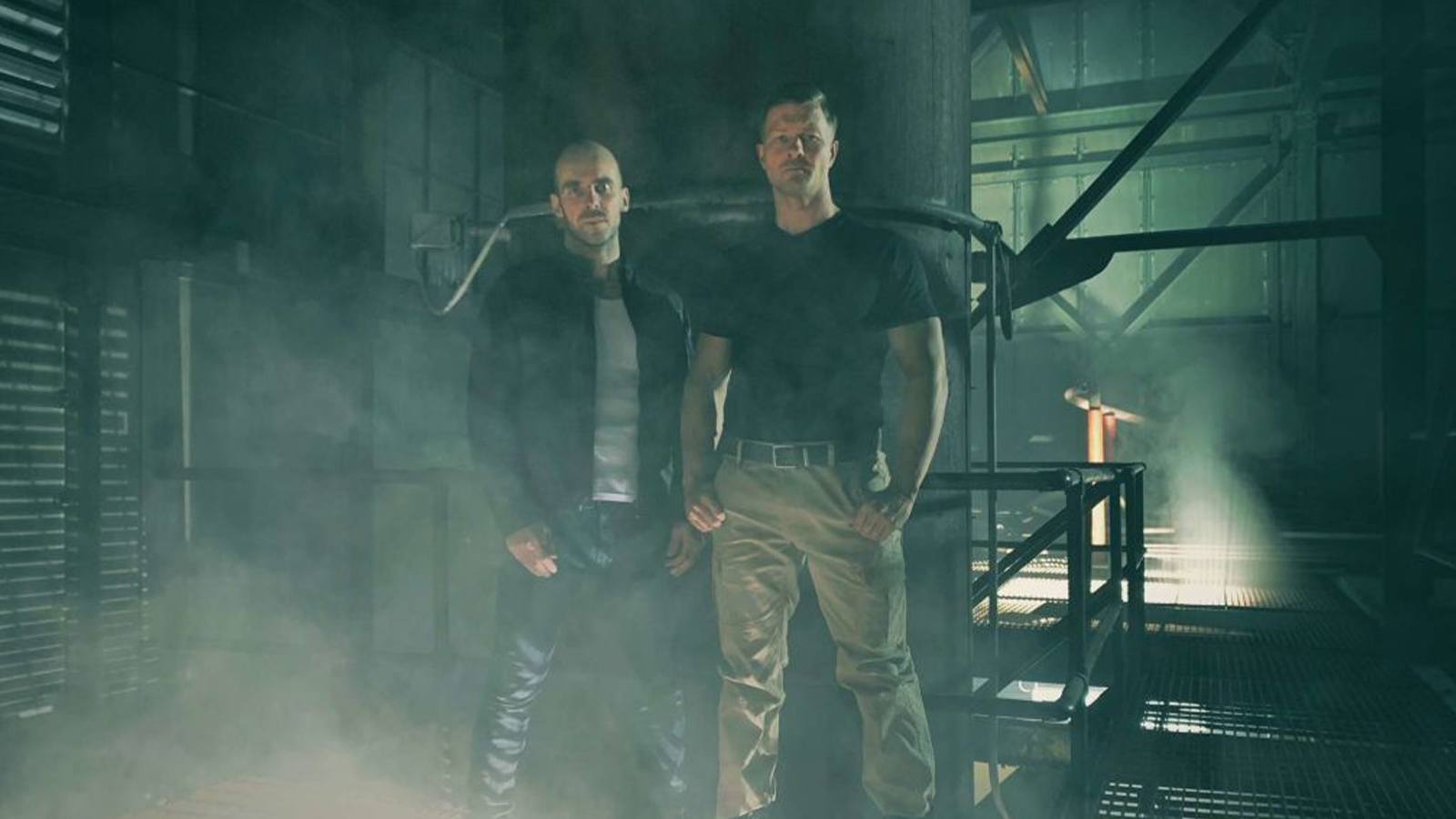 April 14 - 24, 2022
An over-the-top Icelandic action comedy that takes the piss out of buddy-cop movies, as rival law enforcers Bússi and Hördur—one's a supercop, the other a genius ex-model—join forces (on the streets and in the bedroom) to take down a notorious criminal mastermind.

"Absolutely hilarious Icelandic sendup of action buddy cop movies. Knowing, sneaky, and deliciously deadpan, upending toxic masculinity and elevating the usual subtext of the genre to the overt text." – MaryAnn Johanson (Flick Filosopher)
One doesn't think of Reykjavik as a crime-ridden hellhole, and for that you have Bödvar "Bússi" Bödvarsson to thank. He's a cop who plays by his own rules and gets results, even if it means his superiors have to look the other way. However, he's not the only top cop on the beat when his only rival Hördur Bess—a genius multimillionaire, pansexual ex-model-turned-cop—transfers onto the force from neighboring Gardabaer. Partnered, they thwart a bank heist, saving the hostages, but neither can figure out why the crooks didn't attempt to steal any money. Everything points to something big on the horizon, including the arrival of criminal mastermind Rikki Ferrari, a former modeling colleague of Hördur who is now a batshit-crazy psychopath. As the new partners track down Ferrari's gang, their budding bromance blossoms into something more…unexpectedly passionate. Director Hannes Thór Halldórsson, who also serves as the goalkeeper for the Icelandic National Soccer team, possesses an encyclopedic knowledge of the bombastic cop-thriller genre, from car chases and shootouts to femmes fatales and arch one-liners, exploiting all the conventions, tropes, and clichés to formulate a sublimely silly yet thrillingly kick-ass neo-noir satire.
Original Language Title:

Leynilögga

Director:

Hannes Thór Halldórsson

Principal Cast:

Audunn Blöndal, Egill Einarsson, Björn Hlynur Haraldsson

Premiere Status:

Seattle

Country:

France

Year:

2021

Running Time:

98 min

Producer:

Lilja Ósk Snorradóttir

Screenplay:

Nína Petersen, Sverrir Thór Sverrisson, Hannes Thór Halldórsson

Cinematographers:

Erlendur Cassata

Editors:

Guthni Halldórsson

Music:

Kristján Sturla Bjarnason

Website:

Official Film Website

Awards:

Lübeck Nordic Film Days 2021 (Best Feature Film Debut)

Filmography:

Debut Feature Film

Language:

Icelandic

Has Subtitles:

Yes

Format:

DCP

US Distributor:

Epic Pictures

International Sales:

alief