David Crosby: Remember My Name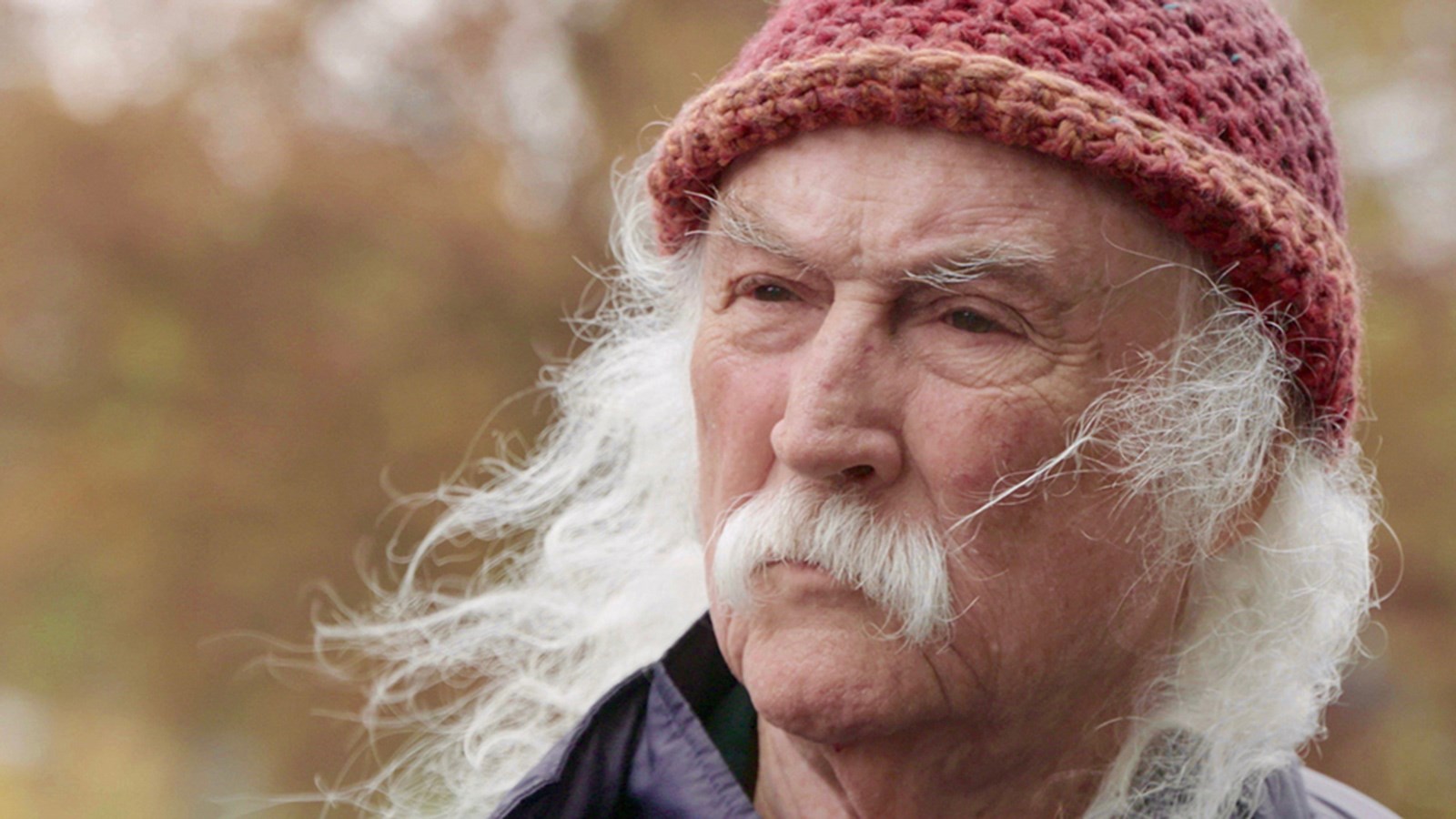 Producer Cameron Crowe and director A.J. Eaton craft an aggressively honest portrait of musician David Crosby, now 77, framed around a multi-day interview with the controversial legend about his illustrious past and the transformative nature of music.
"A touching, nostalgia-infused portrait that's imbued with affection..."—The Hollywood Reporter
"I should be dead," '60s avatar David Crosby said in a CNN interview a full 30 years ago. But, against all odds, he still isn't: The man whom VANITY FAIR calls "the voice, mustache, and replaced liver of a generation" just sat for his film portrait. Relentlessly probing interview questions from producer Cameron Crowe form its bulk, and Crosby, whose life was practically a template for music-biz hedonist excess, lays it all out: the combativeness, the breakups, the deaths, the sex, the sex, the sex, the sex, and above all the drugs—not shying from an honest assessment of their toll on his health, on his relationships, and, most regretted, on other people. Interviews with Graham Nash and Neil Young—archival, necessarily, since they aren't currently speaking with their ex-bandmate—are also included. Outside the studio, Crosby visits the Kent State campus to recall the 1970 murders there and the song, "Ohio," he wrote in protest, and shows director A.J. Eaton the then-home of Joni Mitchell (Crosby says his romance with her was like "falling into a cement mixer") where in 1968 he, Nash, and Stephen Stills first met and harmonized. But today, at 77, Crosby's found, and had his music-making rejuvenated by, younger colleagues; even though the market for boomer nostalgia is insatiable, he's chosen to move ahead, and save his look back for this revealing doc.
Director Biography
Director, writer A.J. Eaton was born and raised in Idaho. He became inspired to become a filmmaker observing his father, a folk musician, write on a song for a small documentary. Eaton makes his feature-length directorial debut with David Crosby: Remember My Name (2019), a natural step for someone who grew up around music. He cites Mark Twain as an inspiration, following his advice to "write what you know" and "make movies and tell stories about subjects and themes you're familiar with and passionate about."
Sponsored by 3rd Act Magazine, KEXP 90.3 FM, The Walls Vineyards
Director:

A.J. Eaton

Principal Cast:

David Crosby, Jan Crosby, Roger McQuinn, Henry Diltz

Country:

USA

Year:

2019

Running Time:

95 minutes

Producer:

Cameron Crowe, Michele Farinola, Greg Mariotti

Cinematographers:

Edd Lukas, Ian Coad

Editors:

Elisa Bonora, Veronica Pinkham

Music:

Marcus Eaton, Bill Laurance

Website:

Official Film Website

Filmography:

Debut Feature Film

Language:

English

Format:

DCP

US Distributor:

Sony Pictures Classics